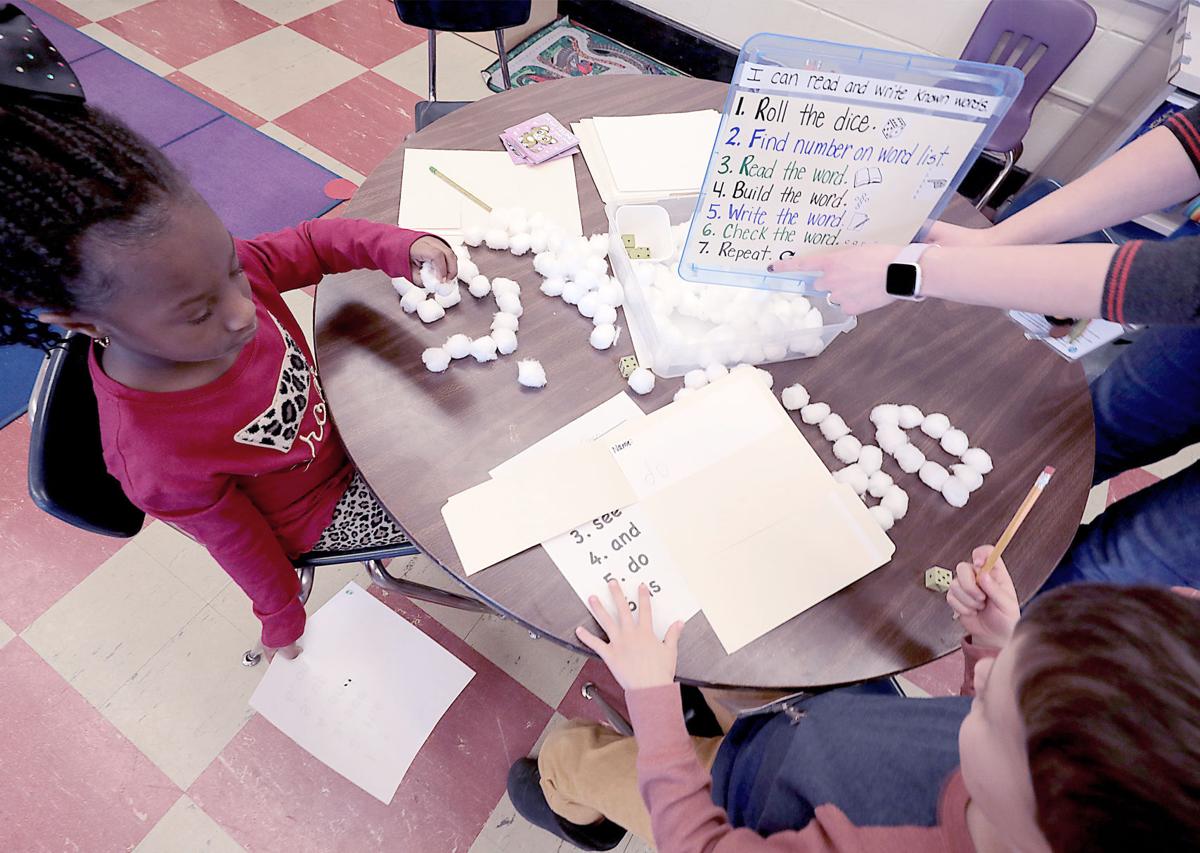 A recently published law review article has some strong words for the Madison Metropolitan School District's literacy achievement gap and how that connects with Dane County's disparate incarceration rates for black people.
"Where Dane County's largest public school district has largely failed to produce literate Black fourth graders for more than a decade, it follows that the same racial disparity exists in the county's correctional institutions," University of Wisconsin Law School student Mckenna Kohlenberg wrote. "In 2011, a Black minor from Dane County was 25 times more likely than a White minor to be incarcerated."
Statistics like that one aren't news to those paying attention to racial disparities in recent years. But the "Booked but Can't Read" article published in the NYU Review of Law & Social Change coins the term "illiteracy-to-incarceration," a more nuanced version of the "school-to-prison pipeline" phrasing that has been discussed for decades.
Kohlenberg said in an interview she purposely wanted to create a direct connection to illiteracy, instead of the discipline focus that the "school-to-prison pipeline" often connotes.
"I wanted to call attention to how this process of funneling kids into the criminal system doesn't always start with school discipline," Kohlenberg said. "I wanted to make very clear that early on, as early as the fourth grade, lacking literacy plays a huge role in this pipeline."
MMSD spokesman Tim LeMonds wrote in an email that the district had not had time to review the article thoroughly enough to comment.
The district has acknowledged the gaps in student outcomes in recent years, and created initiatives like Black Excellence in attempts to remedy them. Black Excellence promotes the values of belonging, voice, racial equity and social justice, and includes a coalition of families to help guide the district's work to celebrate its black students, teachers and families.
But the article questions whether those are enough.
"In cities like Madison, the status quo's rhetoric of equity and inclusion fosters popular perception that all students have adequate access to basic educational opportunity, while daily practices in the city's institutions continue reinforcing racial hierarchies," Kohlenberg wrote.
A former Simpson Street Free Press editor and literacy specialist, Kohlenberg came to Madison in 2011 for college after growing up in the Milwaukee area. She said the city has since become "just what I know," which is why she chose to use it as an example in her article, which argues for federal acknowledgement of the right to literacy across the country.
A 2016 court case out of Detroit, Gary B v. Whitmer, moves in that direction, though an appeal is underway that might undercut the Sixth Circuit Court of Appeals' decision, which found that the U.S. Constitution guarantees basic literacy.
Whether or not that holds up, Kohlenberg argues in her article that the federal government should guarantee the right and be held accountable for literacy. Such a change would alter funding mechanisms and education priorities, she said in her interview.
"I use Madison as a case study, but ultimately what I'm asking is for the federal government to establish this fundamental right … for students across the country, no matter where they live," she said. "There's got to be work done not just in Madison."
Madison, though, offered a counterexample to the type of districts often cited in legal scholarship about literacy, Kohlenberg wrote. Much of the previous work is focused on "poorly resourced urban districts attended almost exclusively by students of color."
"This scholarship at times posits that the persistent deprivation of basic educational opportunity that occurs in these districts would be 'unthinkable' in well-resourced ones that primarily serve White, affluent students," she wrote. "But MMSD tells us otherwise."
She stressed in the interview that she does not blame individual teachers for the problem in Madison. Instead, she said, teachers and literacy specialists need more support in doing "incredibly tough work."
Since the article's publication, Kohlenberg said she's heard from one School Board member and other members of the community to discuss her findings.
"On their end, they have responded to my piece," she said. "So I'm hopeful that going forward we can have productive conversations that lead to meaningful, productive results."
Share your opinion on this topic by sending a letter to the editor to tctvoice@madison.com. Include your full name, hometown and phone number. Your name and town will be published. The phone number is for verification purposes only. Please keep your letter to 250 words or less.
Be the first to know
Get local news delivered to your inbox!