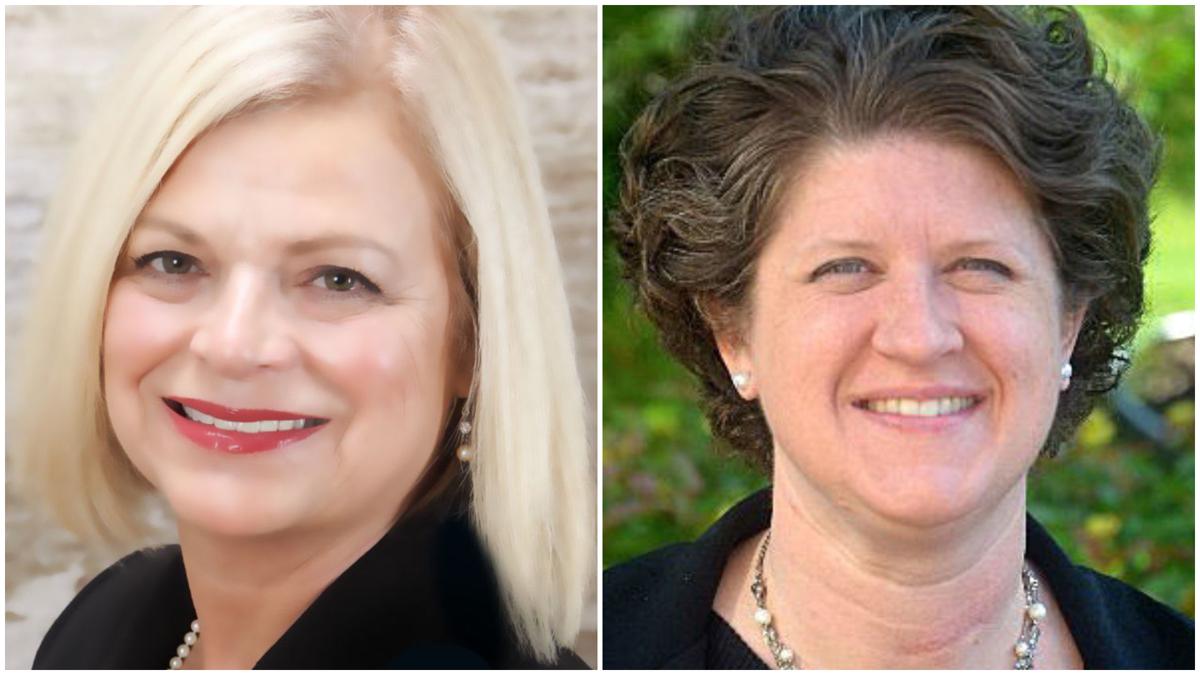 The two candidates for the state's top education position largely agreed on issues surrounding students with disabilities in a Thursday night forum.
Deborah Kerr and Jill Underly took part in a virtual forum hosted by the Wisconsin Disability Votes Coalition Thursday night, with questions mostly focused on improving academic outcomes for students with disabilities, helping students with their mental health and making the school funding system more fair.
Earlier in the day, at a forum hosted by the Greater Milwaukee Committee, the two disagreed on issues like Act 10 and private school vouchers, the Associated Press reported. In both forums, Kerr suggested schools should reopen for in-person instruction for all students "immediately."
"I want schools to open today," the former Brown Deer superintendent said Thursday night. "We can do this safely and sensibly. The science shows that we can reopen our schools and that the kids are not the spreaders of the disease."
Underly, currently the superintendent of the Pecatonica Area School District, touted her experience of opening her schools this year, but also acknowledged it takes additional staff and resources to do so safely.
"I'm more concerned about their social-emotional health," Underly said. "I'm ready to lead on day one and make sure that we put equity first and give the kids the resources they need to succeed."
While both candidates agree on creating a single system of accountability for public and private schools that receive public funds through the state's voucher program, Underly, who has received more progressive endorsements including from the Wisconsin Education Association Council, is strongly anti-voucher.
"I unequivocally support public school dollars staying in public schools," she said.
Kerr, who describes herself as a Democrat who voted for Joe Biden, has received support from Republicans including former Gov. Scott Walker, and said that while the system of accountability needs to be universally applied, she wants to discuss how that can work with all involved.
"We have to support all children across Wisconsin, that is the job of the state superintendent," she said.
Both candidates agreed the state needs to reimburse school districts at a higher rate for special education expenses, with Kerr pushing for a 90% reimbursement rate and Underly pointing out that districts paying for it themselves takes away from the district as a whole.
"That money would then stay in our general fund and could be used for things like teacher salaries, lowering class size," Underly said.
The candidates also said that if elected, they would work with districts that failed to meet their obligations under the federal Individuals with Disabilities Education Act to improve performance, rather than focusing on disciplinary action.
"Instead of blaming the school district for their lack of results, we need to work as partners," Kerr said. "Surround them with great expertise and resources to help their staff improve and do better."
The candidates also agreed on topics including limiting the use of seclusion and restraint through training and data analysis, closing the achievement and discipline gaps for racial minorities and students with disabilities, the need for more teachers of color and finding ways to get more mental health resources in schools.
The election is April 6. The winner will take over the position from Carolyn Stanford Taylor, who decided not to run for re-election two years after she was appointed to the post when Tony Evers became governor.
Underly received the most votes in the seven-person primary race with 88,703 votes. Kerr received 86,045 votes, with the third-place finisher well behind at 50,741.
Share your opinion on this topic by sending a letter to the editor to tctvoice@madison.com. Include your full name, hometown and phone number. Your name and town will be published. The phone number is for verification purposes only. Please keep your letter to 250 words or less.