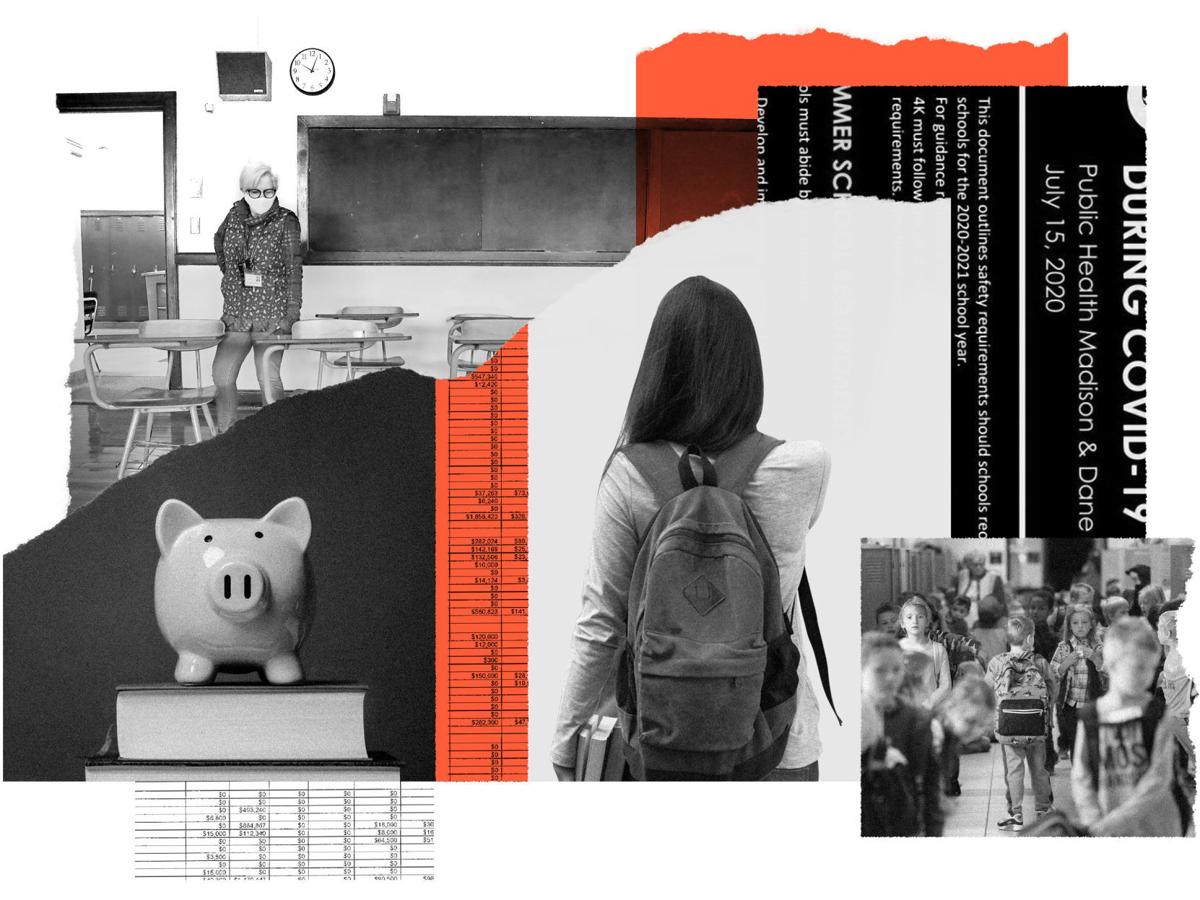 The state Department of Public Instruction is requesting nearly $850 million in new general aid to schools, including funding for full-day 4-year-old kindergarten, in the 2021-23 biennial budget.
State Superintendent Carolyn Stanford Taylor publicly released the budget request Monday night, including additional funding for priorities like mental health support and special education.
"The COVID-19 pandemic has challenged our schools in ways never seen before. It magnified many existing inequities in our state and highlighted essential areas where our students and educators need further support," Stanford Taylor said in a news release. "The budget I've submitted provides the resources, services, and funding to help meet the needs of Wisconsin students, as well as libraries."
In a letter this summer, Gov. Tony Evers told agency directors to submit requests based on zero growth but exempted a few programs, including aid to K-12 schools.
Evers will use department requests to form his executive budget proposal, which is set to be released early next year. From there, the Republican-led Legislature's Joint Finance Committee will hold hearings and propose its own version of the budget, which will then be considered by the Assembly and Senate.
While Republicans picked up seats in the state Senate in the Nov. 3 election, they did not gain the seats needed in the Assembly to create a veto-proof majority. That means Evers can veto measures included in the budget they send him before he signs it, though a state Supreme Court decision this summer struck down three of his vetoes from the previous biennial budget, limiting his power.
DPI's requests would increase general school aid by 7.3% for the 2021-22 school year and an additional 2.5% for 2022-23. That increase would return the state to funding two-thirds of K-12 education, with property taxes accounting for the other one-third. That was the plan when the state changed its funding formula in the 1990s, but aid levels have not kept up with that commitment.
The increase in aid would help address the "detrimental impacts the COVID-19 pandemic has had on enrollments" by changing the calculation for district enrollment, which affects state aid.
"Regardless of the way in which schools reopened this past fall, it seems likely that school districts will have to continue to be responsive to changes in COVID-19 conditions, until such time as the virus no longer presents a threat," DPI wrote in its request, noting the 3% drop in public school enrollment statewide.
The proposal would also increase how much 4K students count toward that enrollment, opening the door for more districts to offer full-day 4K. Under current state law, 4K students count as .5 or .6 of a K-12 student for the student count, meaning districts have to find other funds in their budgets to offer a full-day program.
Stanford Taylor's proposal would count 4K students as 1.0 beginning in the 2022-23 school year, meaning the state would reimburse districts for those students at the same rate they do students in K-12. Such a change was among the recommendations from a Blue Ribbon Commission on School Funding last year and had a public hearing in front of state legislators last fall.
Madison Metropolitan School District officials are planning to pilot a full-day 4K program beginning next year. If the state budget includes the change for 4K students, it would mean the district could redirect some of the funding it plans to put toward the pilot to other programs in the 2022-23 school year.
The budget request also "makes a historic $371 million increase in special education" aid, according to the DPI news release, and adds nearly $60 million over the biennium in state support to mental health and pupil support aid.
Share your opinion on this topic by sending a letter to the editor to tctvoice@madison.com. Include your full name, hometown and phone number. Your name and town will be published. The phone number is for verification purposes only. Please keep your letter to 250 words or less.