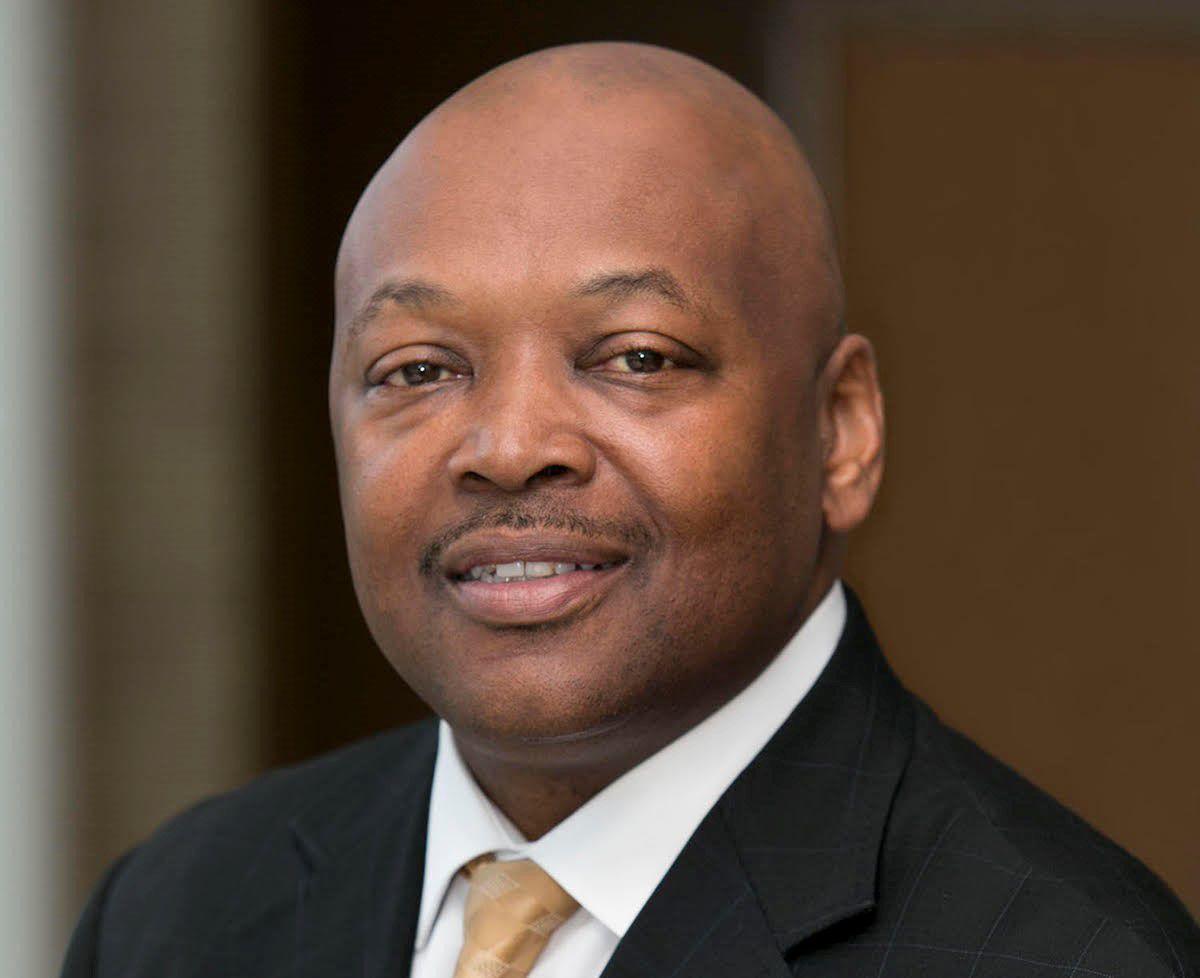 The Madison School Board selected Carlton Jenkins to become the next superintendent of the Madison Metropolitan School District.
Board president Gloria Reyes announced Friday the board reached consensus on Jenkins, one of two finalists to interview in the district's second search for a permanent leader this year. Currently the superintendent in the Robbinsdale School District in New Hope, Minnesota, Jenkins will start in MMSD on August 4.
"I speak for everyone on the Board when I say that we are very excited to share this news with our community," said Reyes in a statement Friday. "Our choice of Dr. Jenkins is the result of a Leadership Profile built from the voices of our community serving as our guide, and we feel fortunate to find someone who represents that profile as well as Dr. Jenkins does. We are all excited for him to reunite with our MMSD family and community."
Jenkins said he is humbled to be selected and excited to return home to Madison to work on the district's challenges.
"With this role comes a tremendous responsibility, and although there are challenges we face as a school district, through community engagement and support for schools and teachers, we will work hard to ensure that all of our students are at the center of everything we do, and that the district remains grounded in its strategic framework goals," he said in a statement.
The board's choice for superintendent in the first search, Matthew Gutierrez of Texas, rescinded his acceptance of the position at the end of March amid the COVID-19 pandemic. Gutierrez, who had accepted the position two months earlier after being chosen from a group of three finalists, told Reyes in a letter he wanted to help guide his community through the aftermath of the pandemic.
The board announced in mid-April it would reopen the search. Consultant BWP and Associates conducted both searches, which received 31 applications the first time and 33 the second.
Jenkins and the other finalist this time, Carol Kelley of the Oak Park Elementary School District 97 in Illinois, interviewed last week and held virtual Q and As with both staff and the community. During his June 30 visit, Jenkins, who was an associate principal at Memorial High School in 1993-94, stressed that he would hope to listen to the community upon arriving to find out what is working and what is not.
"When I first walk in, I just want to listen," he said. "I don't think I can just walk in and throw the plans out."
That would be the first step in creating staff buy-in, he said, and he would want to involve staff in any new plans to show how important their voice is — and expects that would pay off when work led to good results.
"If individuals don't feel valued, then their work productivity decreases," he said. "When you start getting the results, it increases the morale for everyone."
Over his career, Jenkins has worked as a chief academic officer, principal, assistant principal and physical education teacher, according to his biography on the district website. District spokesperson Tim LeMonds did not provide a full resume upon request from the Cap Times.
He received his Ph. D from UW-Madison, and said he wasn't looking to leave Robbinsdale until he saw the Madison job available.
"This is a place that you will have a superintendent if you select me that comes here unapologetically knowing and loving Madison," he said. "I am a Badger through and through."
In Robbinsdale, Jenkins oversees a district with nearly 12,400 students split among eight elementary schools, three middle schools, two high schools and four magnet schools. The student demographics are 37.7% white, 30.3% Black, 15.5% Hispanic or Latino, 6.2% Asian, 0.6% American Indian or Alaska Native and 9.6% Two or more races, according to data on the Minnesota Report Card.
MMSD had 26,842 students in the 2019-20 school year, with demographics of 41.7% white, 22.3% Hispanic, 17.8% Black, 8.5% Asian, 9.3% Two or more races and less than 1% each of Pacific Islander and American Indian, according to state data.
Jenkins said he was intrigued by the number of questions coming from the community during his Facebook Live Q and A, which had more than 400 viewers and 500 comments. He was hopeful that through engaging families with meetings at schools and community centers rather than central office, he could help "repair some trust."
"It's exciting to have a community that wants to raise questions," he said. "We have to go out in our schools and the community centers."
And from those conversations, he said, the district would have to take action. Without that, "it's a waste of time for everyone."
After Gutierrez was selected in the first search, a group of Black community leaders sent a letter to the School Board expressing disappointment he was chosen over the other two finalists, both of whom were Black. Jenkins will be the first Black superintendent in MMSD history, something he acknowledged would be a challenge, but one he said he is ready for.
"Our children will look to me as an African-American male, and they're going to watch you as their parents how you treat me," he said. "And it's going to impact them in some way."
Katelyn Ferral contributed to this report.
Correction: The initial article said Robbinsdale had 11,000 students, but that number is how many "consistently attend" school, according to the Minnesota State Report Card. Total enrollment is 12,388.
Share your opinion on this topic by sending a letter to the editor to tctvoice@madison.com. Include your full name, hometown and phone number. Your name and town will be published. The phone number is for verification purposes only. Please keep your letter to 250 words or less.
Be the first to know
Get local news delivered to your inbox!