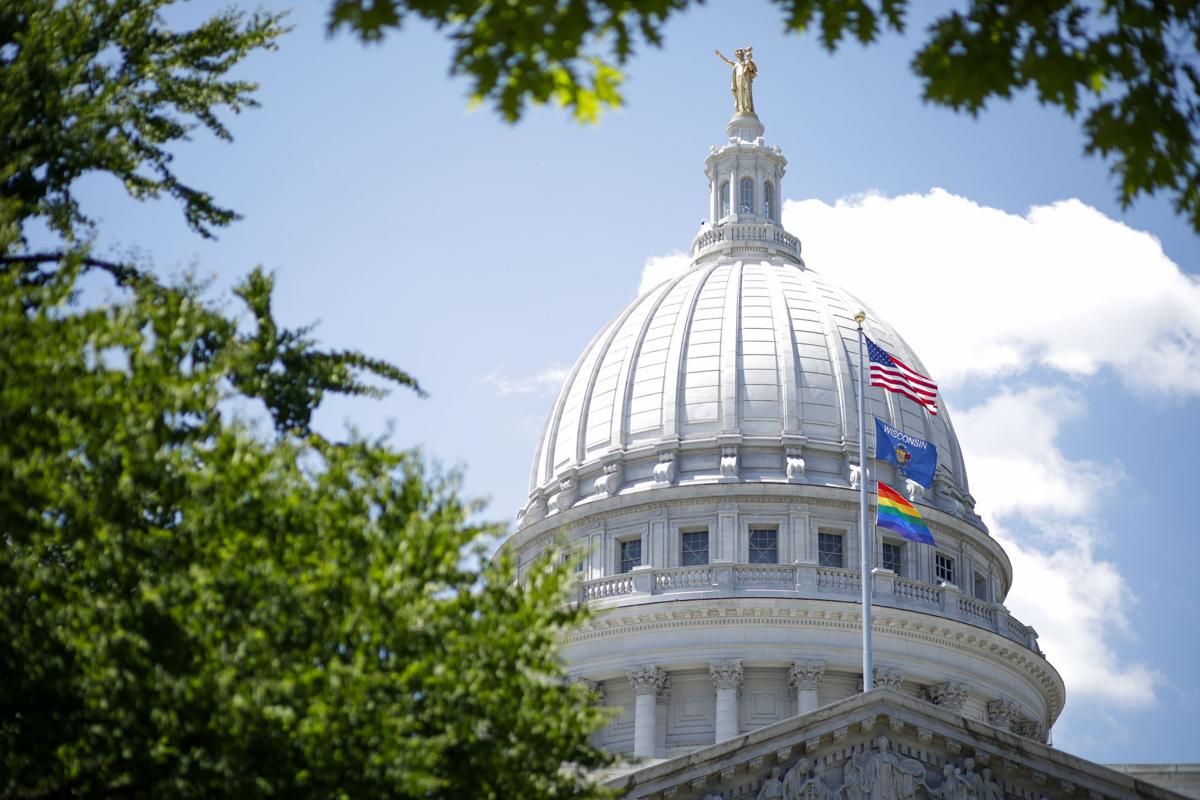 The action clears the way for AB 196 to go before the full Assembly, though even if it passes both houses of the Legislature, Democratic Gov. Tony Evers has signaled opposition to the legislation, indicating a likely veto. The bill, along with another that would apply to collegiate athletes, would prohibit schools from allowing students to join teams that don't correspond to their biological sex at birth unless schools created a "coed" sport opportunity.
Other states with Republican legislatures around the country have approved or are considering similar legislation, with Arkansas, Tennessee and Mississippi among those that have passed bills.
The committee also approved an amendment that changes the definition of "sex" in the bill from "assigned to an individual at birth by a physician" to "determined at birth by a physician and reflected on the birth certificate."
The proposal brought out passionate public testimony late last month during a public hearing, with more opposition than support on display. Some of that opposition to the bill included people stating repeatedly that "transgender women are women."
Committee member state Rep. Donna Rozar, R-Marshfield, said Wednesday morning before the vote she was "offended" by that testimony.
"Transgender women are not women, they are biological men," Rozar said. "I just felt very offended by the comment that continued to be said, 'Transgender women are women.' I just want to go on record saying I do not believe that."
Democrats on the committee, meanwhile, slammed the bill as unjust.
"I just find this bill so discriminatory, so lacking in compassion," said Rep. Sondy Pope, D-Mount Horeb. Pope also said she felt compelled to note "how awful I think the bill is."
Those who spoke in support of the bill at the May public hearing focused on the risks for women's sports, though most acknowledged there haven't been any known disputes over the issue in Wisconsin high school athletics. There is a federal lawsuit in Connecticut challenging a 2013 state policy permitting transgender student athletes to play sports based on their gender identity, which is still making its way through the courts.
The opposition in the public hearing included some LGBTQ+ students, one of whom spoke about how being involved in track and field helped them stop self-harming.
Rep. Joel Kitchens, R-Sturgeon Bay, voted in favor of the bill in committee Wednesday, but acknowledged before doing so that it's "a difficult issue," and saying he has "reservations."
"We know how difficult it is for transgender young people to get along in the world," Kitchens said. "Our society has a long way to go toward sorting this out."
Share your opinion on this topic by sending a letter to the editor to tctvoice@madison.com. Include your full name, hometown and phone number. Your name and town will be published. The phone number is for verification purposes only. Please keep your letter to 250 words or less.