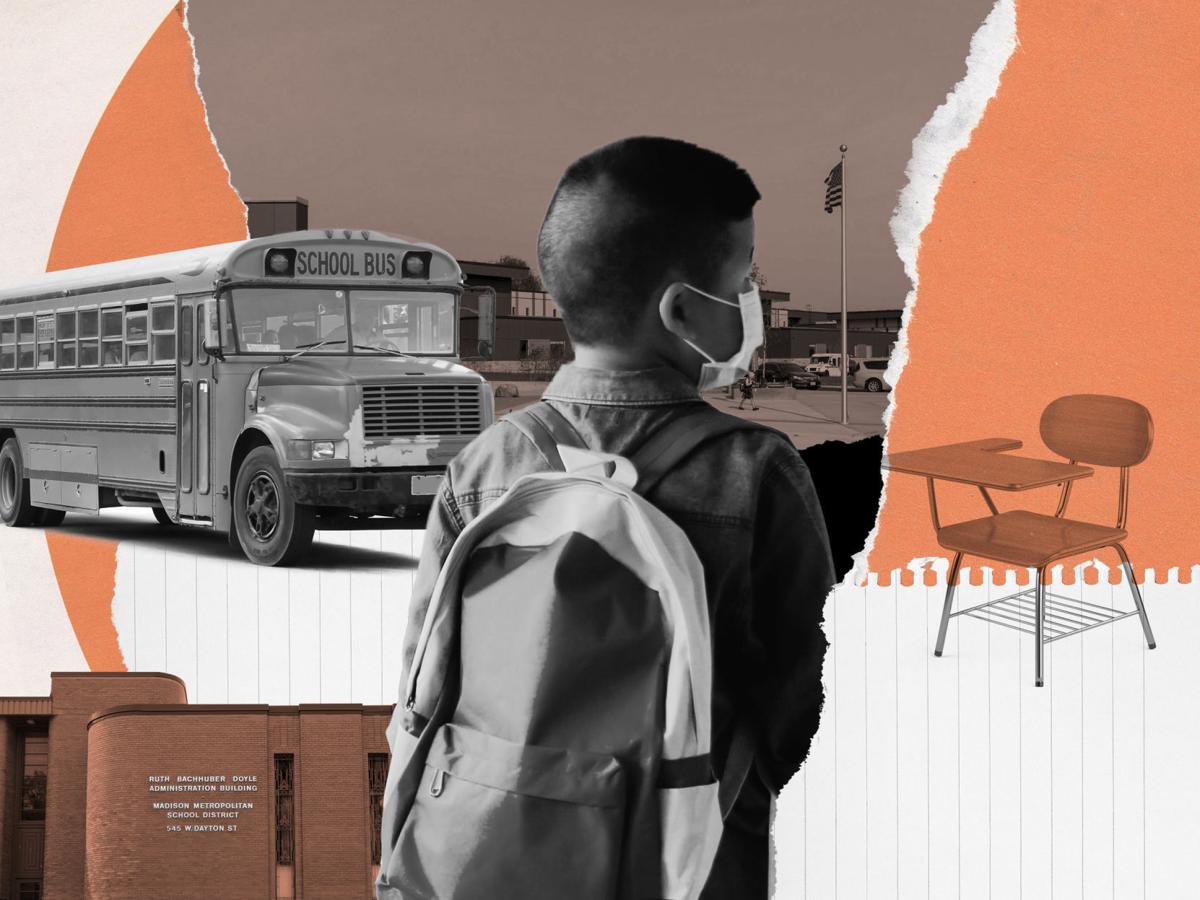 Committee members approved AB 122, which would add "micro education pods" to the list of allowable school settings under state law, on a 7 to 6 vote, clearing the way for a potential floor vote. But before doing so, they also approved an amendment that would limit how long those pods would be allowed, approving a sunset provision that would phase out the change after the 2022-23 school year.
State Rep. Cindi Duchow, R-Town of Delafield, authored the amendment and explained it was an opportunity for the Legislature to re-evaluate the program after its initial years, while avoiding families banking on it as a long-term option when there are still questions from some.
"We can obviously extend it," Duchow said during the committee's executive session. "But if things do appear in the next two years, there's a problem, at least people know that in two years this could be over."
Her amendment also changed "microschool" in the original bill to "micro education pod," though it has the same definition as the original: an instruction program provided at a single physical location to between two and five family units with no more than 20 children. Current law does not allow for an instructional program provided to more than one family unit outside of an accredited public or private school.
Homeschool programs are required to offer 875 hours of instruction and a curriculum that includes reading, language arts, math, social studies, science and health — the same standards a microschool would have. The schools would not receive funding under the proposal, but students who left public schools to take part in a microschool would cost their resident district some per-pupil funding.
The concept of microschools gained prominence over the past 13 months as families adjusted to COVID-19 and virtual learning, looking for social interaction for their children and relief for working parents.
Parent Kristina Hollenbeck, whose children were homeschooled through high school, said at a public hearing on the bill last month that families were already doing this even as it wasn't allowed under the law, and she worried that without a new bill it could bring undue scrutiny on homeschooling families.
Other homeschool advocates testified against the bill, worried that a relatively new schooling concept could reflect on homeschooling, which has a long history here.
"What will happen when that microschool is doing something the parent does not approve of?" Rebecca Ahl of the Wisconsin Homeschooling Parents Association said. "Your parental right has now been severed because you have enrolled your child in the microschool just as when you enroll your child in a public school you no longer have a right to show up and say how they're going to deal with your child or whether or not they should have smoke detectors or keep your child's medication out of the hands of other children. You have ceded that right."
The vote was largely along party lines, though Rep. Robert Wittke, R-Racine, joined Democrats in opposing the amendment and the bill. He expressed concerns last month about who would be accountable if a microschool failed a student and was doubtful of the demand for this type of school.
Homeschooling around the state shot up in the 2020-21 school year, with 9,600 more students in that learning model than the previous year. Bill author Rep. Shae Sortwell, R-Two Rivers, called virtual learning a "disaster" last month and said that inspired the microschool bill effort.
"While 2020 brought this lack of options to light, they've always existed and we should be looking to give more parents more options even if we don't think that our families would use that option currently," Sortwell, who described himself as a "homeschool dad," said. "Even if you don't think it's necessary for your family now, you never know how life's circumstances are going to change."
Some opponents of the bill also said last month they worry that it is a workaround for setting up small private schools.
It's also likely an opening for national groups to set up microschools.
SchoolHouse, for example, is a New York-based group that recently raised $8.1 million to expand its microschool model across the country, with the organization selecting teachers and matching them with parents and families.
While its website already lists a Madison-area school for the fall, co-founder Joe Connor wrote in an email that the group doesn't have any current schools here, but lists it as "a placeholder school landing page in case anyone wants to open a school nearby."
"If we do open in Wisconsin, we would be sure to follow all the proper state laws and guidelines," Connor wrote.
Share your opinion on this topic by sending a letter to the editor to tctvoice@madison.com. Include your full name, hometown and phone number. Your name and town will be published. The phone number is for verification purposes only. Please keep your letter to 250 words or less.