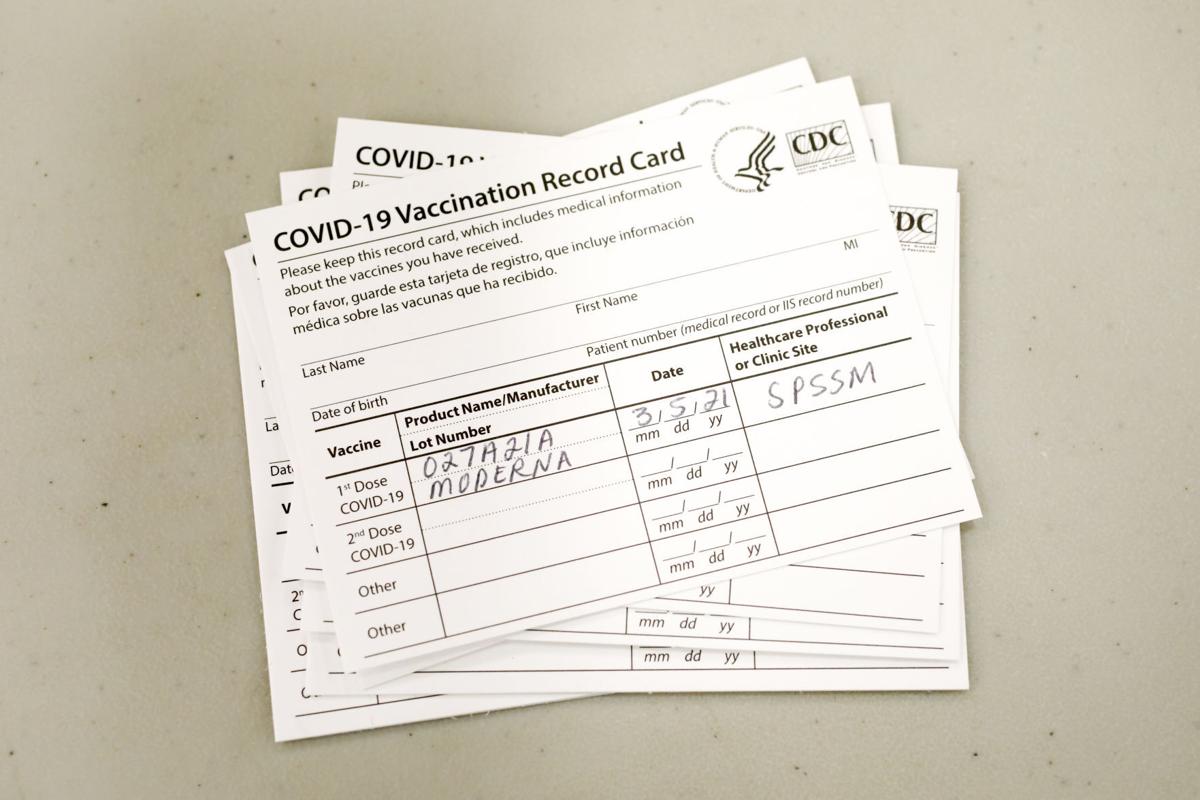 The Madison School Board directed district officials to create a staff vaccine mandate plan by Sept. 20, with a board vote on the plan likely Sept. 27.
Board members unanimously approved a resolution including that direction during a special meeting Monday. The vote came just two weeks after district staff said they were not considering such a mandate.
Madison Teachers Inc. and a group of Madison-area state legislators shared their support for a mandate in statements earlier in the day, and superintendent Carlton Jenkins backed the idea on Friday during a press conference.
"Yes I am recommending that we move forward with a mandate for vaccination," Jenkins said then. "I don't do this lightly, because I'm not one that would just make mandates.
"We have, as a group ... studied this and we know the best path forward for our students, for our staff and for our community is to take the highest level of safety serious, and that's what we've done."
Board member Nicki Vander Meulen pushed for the vote through statements and Facebook posts after seeing in the media that the district was not considering a mandate.
Board members Ananda Mirilli, Maia Pearson and board president Ali Muldrow expressed concern about the language of a "mandate" instead of a recommendation, citing concerns for those who are unable to get the vaccine, but staff and other board members stressed that an opt-out for religious and medical reasons would exist.
Jenkins said they would do outreach to staff members who request an exemption and work with them.
If implemented, the Madison Metropolitan School District would likely be the second district in the state to have such a mandate. Milwaukee Public Schools board members asked staff to create a plan earlier this month, with a proposal expected in early September. Board member Cris Carusi said the MPS resolution inspired the one approved Monday.
Assuming the board votes similarly in support of a plan next month, the questions that remain are what exceptions will be written in. Employers like the city of Madison and Dane County have required staff be vaccinated, but will allow those who are not to take a weekly test instead.
Some school districts, however, have done away with the test exception. That includes the largest districts in the country like New York City, Los Angeles and Chicago.
The resolution approved Monday requires staff to include in their plan how employees can request an accommodation or waiver under state or federal law and implementation plans of COVID testing protocols for non-vaccinated staff.
"MTI members overwhelmingly agree that MMSD staff should share proof of their COVID-19 vaccination to the employer, or be subject to weekly testing," the statement said. "Our Union supports maintaining the highest level of public safety for all MMSD students and staff."
MTI president Michael Jones previously said a survey of members showed 85.5% supported a vaccine mandate and 10% wanted more information.
"I think that 10% can easily be moved to the 85.5% should the resolution pass, as we're working together on making sure that there are protections and a humane program that will respect privacy and be able to get those things done safely," Jones said Friday.
Sixteen people also submitted written testimony in support of the mandate for the board's regular meeting, which immediately followed the special meeting. One person submitted written opposition.
The proposal comes as worried parents prepare to send their children, those of whom under 12 are not eligible for a vaccine, back to school. MMSD is largely returning for full-time, in-person learning, though it added a virtual option for grades 4K-5 last week after initially only offering it for grades 6-12.
Public health and state Department of Health Services data show that vaccinated people are less likely to be infected and require hospitalization or die from COVID-19 than those who are unvaccinated.
The letter from Democratic state legislators cited the ongoing concern over the Delta variant and asked MMSD to "swiftly enact a policy of mandatory vaccination for all adults in MMSD facilities." State Sens. Kelda Roys and Melissa Agard and Reps. Francesca Hong, Lisa Subeck, Jimmy Anderson, Sondy Pope, Dianne Hesselbein and Samba Baldeh signed the letter.
"Last year, Madison led the way in requiring masking and moving to virtual education, but we now lag behind many other districts around the country that have enacted vaccination rules," they stated. "The time for further debate, planning, and consideration has passed.
"Teachers, parents, and healthcare workers agree: our community urgently needs a vaccine mandate for our schools — and we need it now. School starts this week, and a virtual option only just became available days ago, and only to a very limited number of students."
Board member Savion Castro encouraged any unvaccinated staff members to make an appointment soon rather than waiting for the September vote.
"I do hope that all of us get vaccinated as soon as possible," Castro said. "We do have to follow a guideline in terms of passing this policy and mandate but I don't think that precludes individuals from going out and getting the vaccine as soon as possible if not already vaccinated."
Share your opinion on this topic by sending a letter to the editor to tctvoice@madison.com. Include your full name, hometown and phone number. Your name and town will be published. The phone number is for verification purposes only. Please keep your letter to 250 words or less.