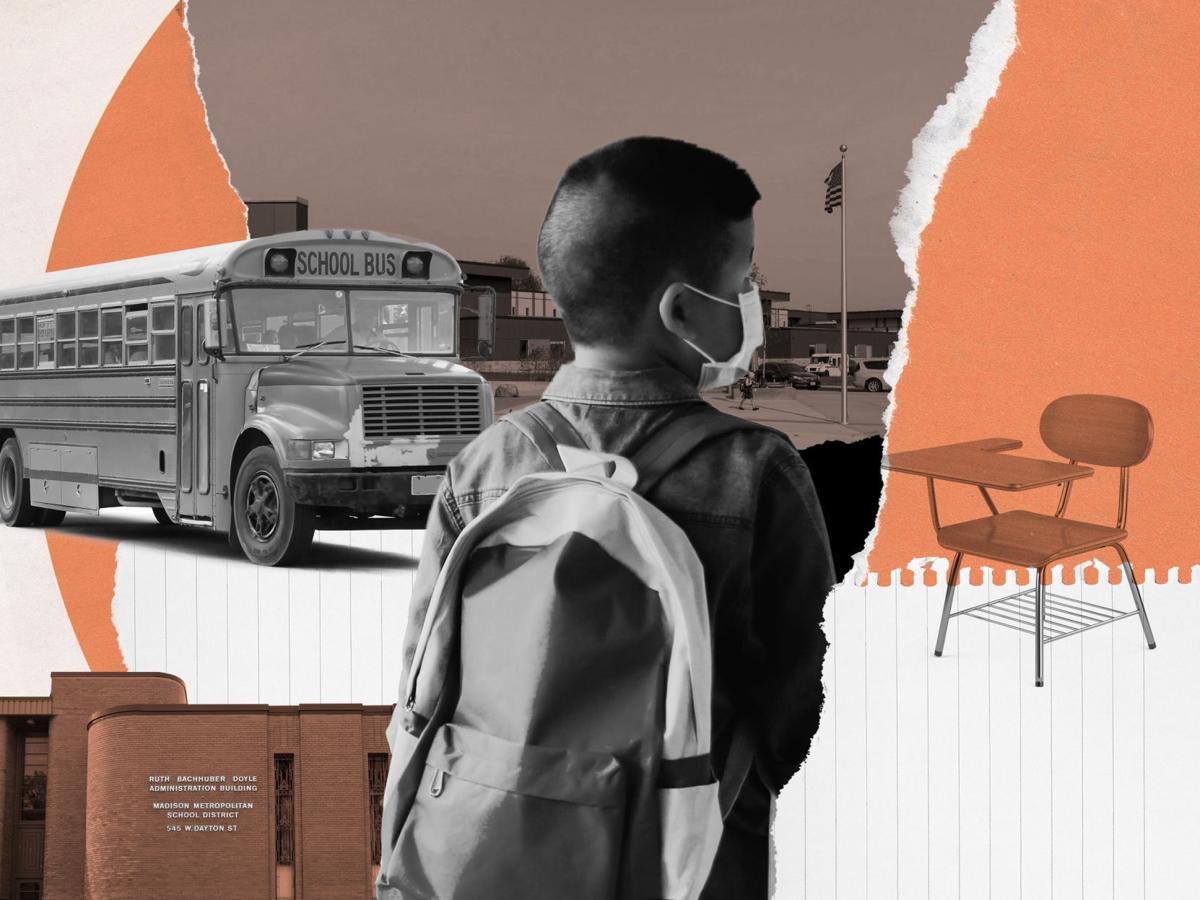 Nearly two years after the city education committee considered dissolving itself, members are hopeful they can get the collaborative effort back on a regular schedule.
The group includes representatives from the Dane County Board, Madison City Council and Madison School Board, with the goal of finding subjects where all three levels of government could make a difference if working together. For example, among the items discussed as potential priorities at the Jan. 13 meeting was improving internet access — a timely topic as Madison Metropolitan School District students continue to learn virtually.
That meeting was the first since March 2020 for the group, with its next meeting planned for Feb. 10.
"It was good to be back together and kind of struggle through another one of those visioning meetings," said County Board Supervisor Heidi Wegleitner, District 2. "But I think we had to kind of take stock of where we are and where we're headed.
"I really think that there is a lot of potential and I think that's pretty universally recognized among the committee members, that it's not the typical committee because all the different bodies of government are at the table."
Prior to 2012, the Board of Education-Common Council Liaison Committee connected the city and school district, but the county was left out. The new iteration has a mission to serve "as a formal channel of communication and policy recommendations regarding issues of shared concern" among the three levels of government.
But from January 2016 to February 2019, 50% of the group's meetings were canceled, and that trend largely continued until the COVID-19 pandemic shut down many of the city's committees for a time as staff worked to prioritize them. Now that they're back, though, committee member and Dane County Supervisor Carousel Bayrd, District 8, said the virtual format might at least temporarily help them get some momentum.
"Maybe it can be a mixed blessing of virtual meetings," Bayrd said. "They're more exhausting and less personal, but it's not an issue of not being able to make the commute at the end of a day."
Among the biggest challenges the committee faces are turnover, with different election cycles for the three bodies, and a big hill to overcome to get any legislation passed.
Its members comprise a small minority of representatives in their elected bodies, requiring support from many outside the group to get any legislation passed. And with often tight budgets in front of each group, finding funding to support something the committee has agreed on can be a challenge.
Christina Gomez Schmidt, who is in her first year on the School Board, said she sees "a lot of potential to make real change to benefit youth and families," and was excited to have her first meeting in January.
"I think each person has to figure out how in their role, it's really about the intersection," she said. "How do the school district, the city and the county and individuals who represent each entity come together to take action?"
Bayrd hopes that each elected body will consider setting aside a budget item for the committee's use, but acknowledged it's a challenge.
"Joint policy is also important, clearly, but I like the idea of seeing some joint budget proposals," she said. "I like the idea of seeing the county put funding in public education even when it isn't a county entity."
Wegleitner, meanwhile, sees the committee as a useful entity, whatever results they get in terms of policy or budget.
"We're each doing things that we're proud of within our bodies of government, but there still are a lot of silos," she said. "To have a public, open meeting where we can have these conversations and give the public an opportunity to guide our work, I think it's good."
Ald. Tag Evers, District 13, wrote in an email that a "systems approach is necessary" to overcome issues outside classrooms that affect learning inside them.
"I'm hopeful with our new superintendent, this committee will rise to its potential," he wrote. "The need is so great, it's imperative the city, county and school district work together."
While Bayrd misses the informal moments before and after meetings to build relationships among the members, she still sees public education as "fundamental" to her work on the County Board and is glad to have the opportunity to meet again, even virtually. With new chair Ananda Mirilli's leadership, Bayrd hopes the committee can get to work on any number of issues, from internet and food access to mental health and mass transportation.
"I'm excited that we're back together and I'm hoping that we can continue to meet monthly and move forward," Bayrd said. "There are so many issues that we can work on — really, for me, it's just pick one."
Share your opinion on this topic by sending a letter to the editor to tctvoice@madison.com. Include your full name, hometown and phone number. Your name and town will be published. The phone number is for verification purposes only. Please keep your letter to 250 words or less.