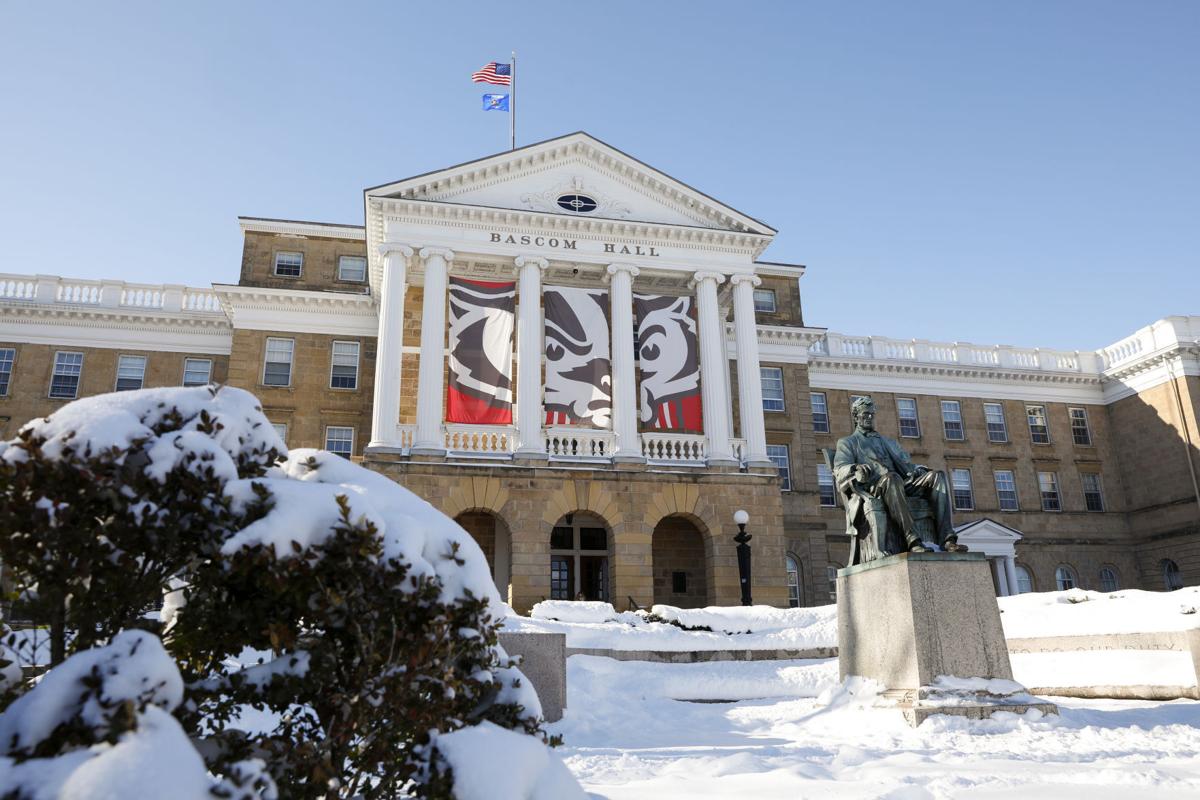 Both the University of Wisconsin-Madison and the UW System overall report fewer in-person and more remote courses this semester compared to last fall. 
Yet both are confident about a significant System-wide increase in in-person instruction for the 2021-2022 school year.
About half of all courses across the System last semester were fully remote, with 26% in-person and 22% hybrid. Now, over 60% of those classes are fully remote, with about 20% in-person and 20% hybrid. UW-Madison more than halved its in-person courses, from 27% to 12%.
Other System schools show similar trends, but changes in course breakdown do not necessarily reflect of health and safety concerns. No two semesters look the same, and administrators approached spring planning similarly to the fall.
At UW-Whitewater, in-person instruction increased by 80 courses (5%). Greg Cook, interim provost and vice chancellor for academic affairs, said the university gleaned helpful lessons in the fall about what kinds of classes could be held safely in-person. Low positivity rates when planning for the spring contributed to the decisions as well.
Cook said the changes are statistically minor. They may simply reflect external factors like distribution of courses between fall and spring.
Last month, interim System President Tommy Thompson announced that all schools will teach at least 75% of its coursework in person next fall. He added that every chancellor was on board with the plan and committed to continue rigorous testing and vaccinations across the System.
Cook said administrators are "optimistically looking at the fall semester as essentially back to normal. We'll probably still wear masks in class, but we might not need to be at six-feet social distancing.
"We're also going to make sure everyone understands if COVID takes a negative turn, we'll need to pivot."
Last summer, UW-Whitewater expanded technology to 30 new classrooms to allow instructors to teach some students in person, while others video conference in. UW-Superior is making similar upgrades this year. According to Nick Danz, dean of academic affairs and graduate studies, Superior may also schedule some courses outside normal teaching hours to expand possibilities for in-person learning.
Prepare for the worst, hope for the best
UW-Superior taught about half of its courses online even prior to the pandemic. Last summer, the university hoped to split the remaining half about evenly between in-person and online. Administrators reached out to departments and instructors to gauge their preferences.
Those responses made it possible to teach about 23% of fall courses in person. This semester's breakdown is similar, with about 29% in-person classes, an increase that Danz said may be attributable to lower COVID-19 case counts, as well as increased comfort about health and safety measures.
"There was zero evidence to suggest that there has been a transmission that happened associated with a class," Danz said. "We just had such little COVID that could be directly linked to the classroom that I think most people felt like the safety measures on campus were working."
As the university prepares for 75% in-person instruction, Danz said it is continuing the approach it has applied throughout the pandemic: "Prepare for the worst and hope for the best."
UW-Madison spokeswoman Meredith McGlone said in an email that spring semester decisions were made the same way they were in the fall, on a department basis considering course details and instructors' input. Next semester remains "an area of rapid change," she said. 
"Almost on a daily basis, we're seeing developments particularly around vaccination that will have a big influence on how UW–Madison operates this fall, both in and outside the classroom," McGlone said.