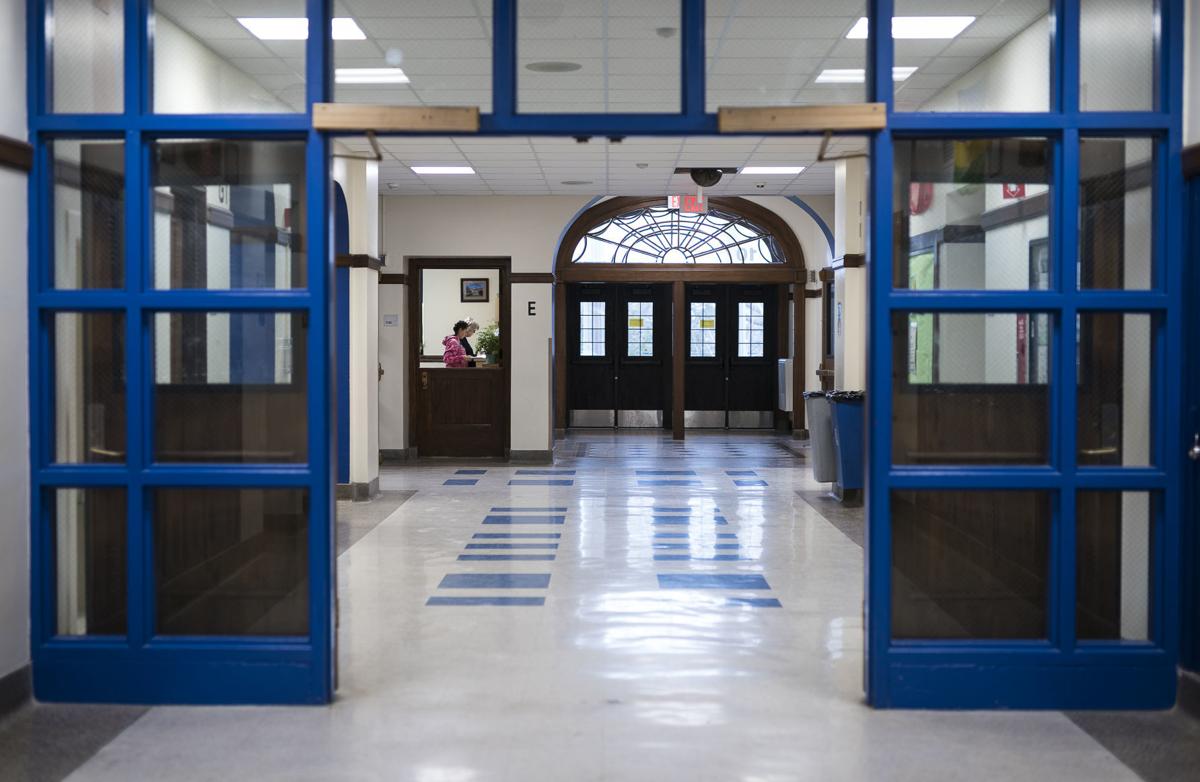 With no Madison Metropolitan School District policy on grading at the four comprehensive high schools, administrators and teachers have room to implement their own practices.
Bottom-up decisions can help get buy-in from the teachers and staff carrying out any changes, but also mean that changes happen on different timelines, like the recent change at West High School to institute "grading floors" for its freshmen students. While that seemingly creates an inconsistency among the high schools, MMSD executive director of secondary programming Cindy Green pointed out that consistency in grading hasn't existed here for years.
"Because there is no board policy, teachers right now have the autonomy to develop their own grading practices and their own determination around assignment weights," Green said. "It's not new."
She and MMSD chief of high schools Mike Hernandez hope piloting the grading floor system, in which the lowest grade a student can receive is a 40% — even if they do not turn in an assignment — can be one way to bring more consistency districtwide as teachers learn from each other.
"One way we believe that we are trying to strengthen that is … by shoring up grading practices so we do have more common expectations," Green said.
The only districtwide policies related to grading are those on promotion from fifth to sixth grade and from eighth to ninth grade as well as the graduation policy, which requires a 1.67 grade point average in each of the core subject areas.
West principal Karen Boran and other advocates say the system, which is also in place for a few specific classes at other district high schools, is a way of eliminating "Super Fs," one assignment or test that is so bad it ruins any possibility of a student passing a given class.
It's a practice in place around the country. Although it has been controversial and ended as a practice in some districts, studies have supported it as a way to keep students engaged in learning. Hernandez said it's "anything but" lowering standards, as some critics have charged.
"We're attempting to try to continue to find ways to keep students engaged and to give them hope," he said. "If they've made mistakes, there's still hope to show proficiency or competency in that subject matter."
Boran said the work toward the grade floor at West began two years ago as the school helped bring the ninth-grade teaching staff together to review grading practices. There, she said, they realized they were sometimes using different standards and began to discuss how to make it more universal — as well as bigger, systemic changes.
"They didn't understand the 100% scale was a construct," she said. "You don't have to do it."
They also discussed and have implemented changes like allowing students to redo work to demonstrate mastery of subject matter. As Hernandez noted, not all students learn on the same timeline.
"We really want to create an environment that is about continuous improvement and not a one-time thing," Green said. "We're trying to have kids build knowledge and skills and set them up for postsecondary success. We believe that this is one of our moves to do that."
Hernandez and Green said they will evaluate the grading floor through both quantitative and qualitative data on what students think. Hernandez, who was previously the principal at Sherman Middle and East High schools, said it's time grading practices be reconsidered.
"It's been confusing to me, as we are talking about how teaching has changed over the years, why we haven't thought about how grading should change or adjust as well," he said.
Share your opinion on this topic by sending a letter to the editor to tctvoice@madison.com. Include your full name, hometown and phone number. Your name and town will be published. The phone number is for verification purposes only. Please keep your letter to 250 words or less.