City of Madison deputy mayor Gloria Reyes won her race for the Madison School Board Tuesday night, defeating incumbent Anna Moffit. Reyes won Seat 1 with just over 52 percent of the vote.
Reyes is the first Latina elected to the Madison School Board. This race marks the former police officer's first elected office.
At her victory party at Fuego's Restaurant Tuesday night, Reyes said she was "speechless" after learning the result.
"It's amazing to have the opportunity to give back in this capacity," she said. "Being the first Latina on the School Board is still shocking to me. It's important for our kids to see that ... having them see someone who looks like them on the School Board, making decisions is what this is all about."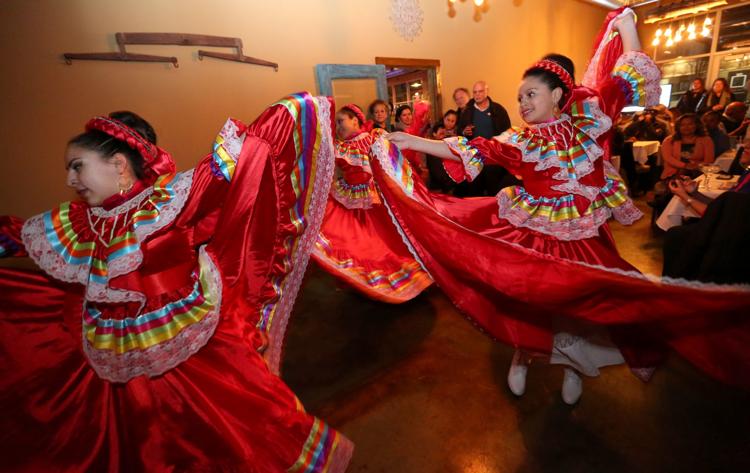 Madison School Board member Mary Burke was also elected to a third term for Seat 2 in an uncontested race. Although each board member is assigned a seat, they do not represent geographic districts and the elections are citywide. Madison School Board members serve three-year terms.
Reyes was endorsed by several current and former school board members, including Kate Toews, Ed Hughes and Michael Flores. She also received Madison Mayor Paul Soglin's support.
Reyes announced her candidacy in December 2017. As deputy mayor, Reyes serves as Soglin's liaison for civil rights, community development, public health and safety, and education.
Before joining the mayor's office in 2014, Reyes was a Madison Police detective. She started Amigos en Azul — Spanish for Friends in Blue — a group dedicated to improving relations among police officers and the Latino community. She also played a pivotal role in establishing the youth court system on the city's south side.
During her campaign, Reyes supported keeping police officers in schools and advocated for restorative justice practices. As a Madison School Board member, Reyes said she plans to make school safety her "first priority" during the first few months of her term.
"(I plan to) work with the administration to ensure that our infrastructure and security are up to speed ... We have to move with a sense of urgency on that,"  Reyes said.
"I am disappointed not to be re-elected, but it has been an honor to serve on the Board of Education for the past three years," said Moffit Wednesday morning. "Education has been my life's work, so I will continue to support our students, staff and public schools in the years ahead."
Reyes is a graduate of Madison East High School. Her son, Isaia, is a sophomore at the University of Wisconsin-Madison. Her daughter, Makayla, attends O'Keefe Middle School.