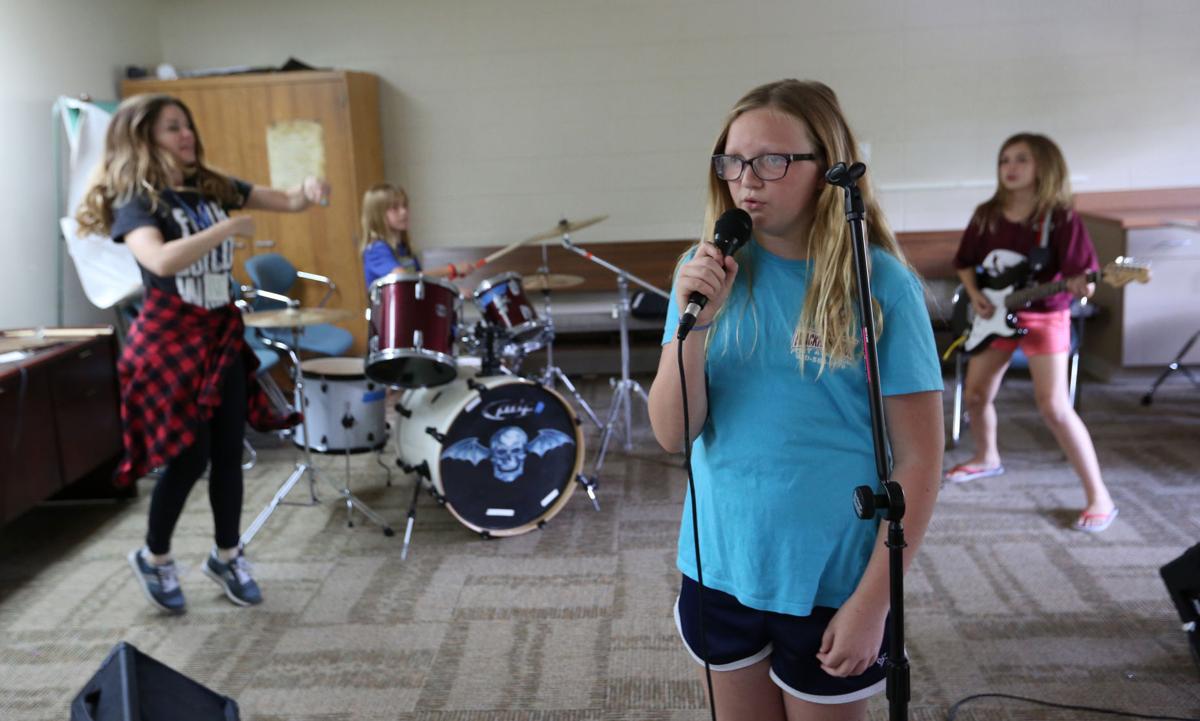 If you've walked past Westminster Presbyterian Church in Madison's Nakoma neighborhood in the last two weeks, you've undoubtedly heard the clacking of drum sticks and catchy rhythms coming from the building's lower floors.
These sounds were created by participants of Girls Rock Camp Madison, a one-week day camp for girls ages eight to 18. The camp is open to all girls who are interested in playing music, no prior experience necessary. The camp provides each student with instruments — bass, guitar, drums, keyboard or violin. There are also mentors, all women, on hand to show the girls how to play and sing.
"The fact that you are in the same boat with a lot of the other campers, picking up the instrument for the first time, it breaks down a lot of barriers for the girls," said Beth Kille, co-founder and music director of the camp.
Kille and Halle Pollay founded the first Girls Rock Camp in Madison in 2010 to provide a venue for girls to explore their creative talents.
Pollay attempted to sign her daughter up for a session in Chicago, but she was placed on a waiting list. She wanted to start a branch in Madison to give local students the chance to perform.
"We have amazing musicians in the area. I wanted to give my daughter and other girls the opportunity to do this," Pollay said.
Madison's camp is a part of the Girls Rock Camp Alliance, which includes over 90 camps in 18 countries. Since Kille and Pollay started the Madison chapter, they've grown from serving 36 girls their first summer to over 150 girls this year.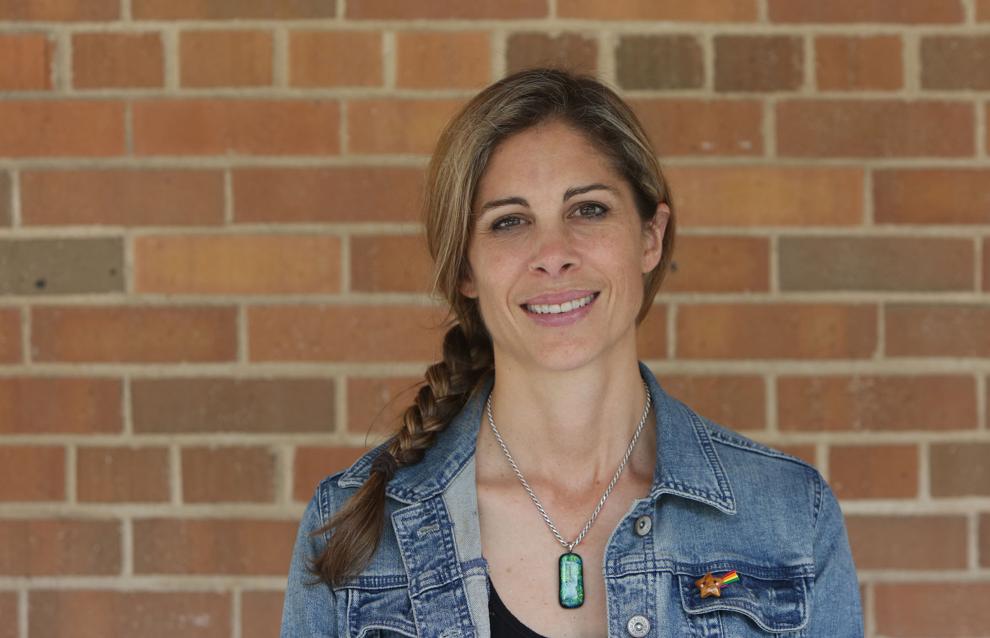 About half of the girls participating this summer are repeat campers, including Annabelle, 11 who has attended Girls Rock Camp for the last four summers. She said coming to Girls Rock Camp inspired her to pick up the guitar full time. "I saw everyone else and how good they became and I thought 'maybe I can be that good,'" she said.
Another key tenet of Girls Rock Camp Madison is to help girls build their self esteem through music.
"This camp is about empowering the girls, teaching them to collaborate and build one another up," Kelle said. "I think music is a wonderful vehicle for teaching that."
Kit, 11, sees that mission at work. This is her second year participating in Girls Rock Camp and she enjoys the relationships she gets to build with her fellow campers and mentors. "I like the environment, it is super positive," she said. "[the mentors] don't let you put yourself down. I just really feel good about myself. They support you a lot."
Adi, 11, agreed. "I really like how everyone is incorporated with the same voice. There is not one person who dominates," she said.
The girls spend the week writing, arranging and rehearsing an original song. At the end of each week, the campers put on a showcase and perform their original songs in front of an audience of their family, friends and fans. The girls also record their songs at a professional studio and leave the camp with an album that includes their all of the campers' music.
"We tell them flat out, if you can pick up an instrument on Monday and form a band with four people you just met, write a song and play it in front of hundreds of people, you can do anything you set your mind to." Kelle said.
Taking a peek into practice last week one of the bands, "Where's The Exit?," was hard at work preparing for their showcase. The band includes Kit, Annabelle, Adi and Maya, 12.
Although the girls had only been in camp a few days, they'd already written and arranged two verses, a chorus and a bridge for their song. They didn't have a title for their song yet, but the theme was clear.
"The song is about being yourself and being comfortable with who you are," Maya said. "It's standing up for yourself and saying 'I am not going to change who I am.'"
Kille said the the camp intentionally works to recruit women musicians, many of them teachers, who can work with the girls on music and socio-emotional growth. Kille pointed to the lack of female musicians in Madison, and said she sees the camp as a way to show girls they have a place on the stage.
"It's really about getting them to believe in themselves and know that their ideas are worth sharing and there are people in the world that want to hear them." Kille said. "I want these girls to see that there are tons of women who do what you do."
Jenna Jonas has been a mentor at Girls Rock Camp Madison for six summers. She was a music major at the University of Wisconsin-La Crosse, and plays in two Madison bands. She said working with Girls Rock Camp has enabled her to take on teaching music full time.
"Teaching kids music has become my job. It has always been a dream of mine to do it and I blame Girls Rock Camp for that," she said.