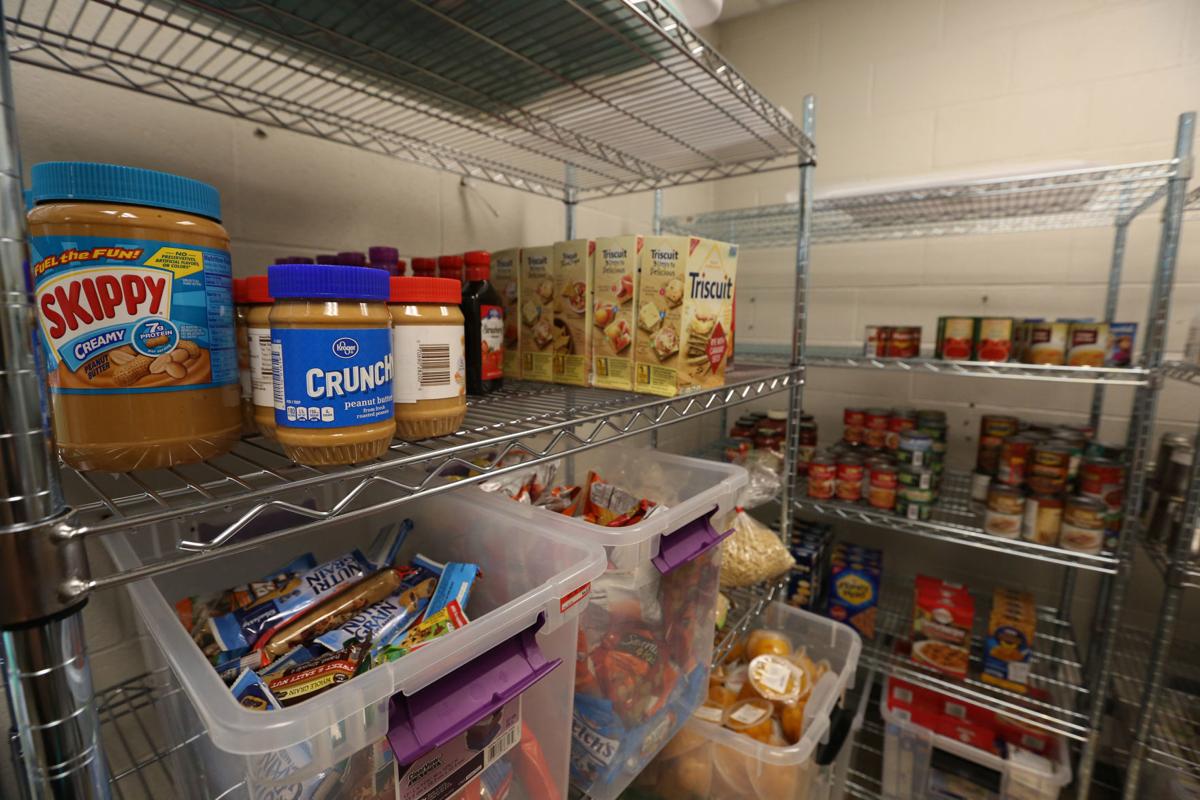 Several organizations created a coalition recently that plans to collaborate in the fight to end hunger.
The Food for Success coalition is bringing together the Foot for Thought Initiative, Selfless Ambition and the River Food Pantry in partnership with the Madison Metropolitan School District. It will target schools with high percentages of students who qualify for free or reduced lunch, and provide food to homeless and high-risk students and their families. 
By working together, the coalition believes it can serve more students and families in a more efficient manner. 
"We hope that the public is excited about this opportunity to continue to take a big picture look at how we are serving our students," Charles McLimans, the president of the River Food Pantry, said in an interview. "Kids don't eat in isolation, so we also want to serve their families and meet families where they're at."
McLimans said he has been friends with the leaders of both Selfess Ambition and the Food for Thought Initiative for awhile, and that they all saw this opportunity as a way to combine the strengths of their organizations to better serve communities. 
"We really just thought, what if we start doing this work together?" McLimans said. "Funders and the community and district are looking for collaboration and it's our effort to make efficient use of community resources. We want to be able to maximize those resources and stretch those resources and come together to establish best practices."
The Food for Thought Initiative is a volunteer organization that runs in-school pantries and weekend food programs. The organization currently operates pantries in Sandburg and Mendota elementary schools, as well as Cherokee Heights Middle and East High schools. It is set to open another one in September at Hawthorne Elementary. 
Sarah Caja-Clardy, the principal at Cherokee Heights Middle School, earlier this school year told the Cap Times that the in-school food pantry was vital to the success of students at her school. 
"We joined this coalition because it is aligned with our belief that students should be hungry to learn, not hungry," said Lea Aschkenase, the founder of the Food for Thought Initiative, in a news release on Thursday. "Research unequivocally demonstrates hunger impairs health, learning, behavior and the ability to attend and focus. By working together, we can simultaneously sustain and expand our school-based nutritional support."
Selfless Ambition operates food pantries in Leopold, Glendale and Lake View elementary schools, and plans to expand into nearly 25 schools.
The River Food Pantry serves nearly 1,000 households each week through its various programs to reach students and families, especially when school is not in session, according to McLimans. 
Food for Success also plans to collaborate and cross-promote volunteer opportunities to give the community more chances to get involved and support students. 
"We'll be able to do that more effectively than ever through this coalition. We'll be able to get food at better prices, keep the pantries stocked, make sure we have nutritious food that will meet the specific needs of each school community and offer more volunteers the chance to get involved and serve their community," Henry Sanders, the CEO and president of Selfless Ambition, said in a statement. "As always, there's strength in numbers, and I'm proud that Selfless Ambition is part of this dynamic team."
The coalition plans to launch a website later this summer.