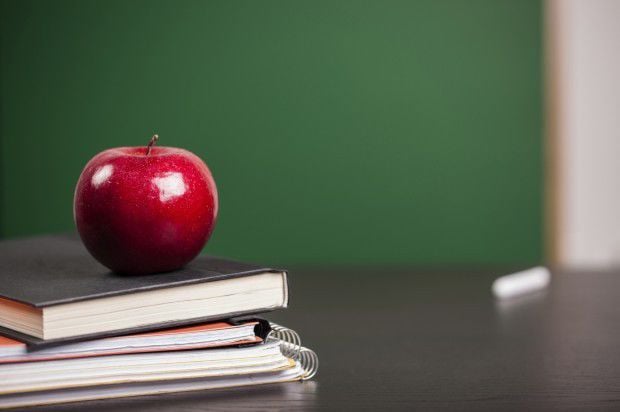 Racial disparities among Madison Metropolitan School District students persisted in standardized test scores in the 2018-19 school year.
On the various subjects of the statewide Forward Exam, black and Hispanic students were much less likely to score advanced or proficient than their white peers.
In English Language Arts, for example, 10.1% of black students and 16% of Hispanic students scored in one of the two highest categories. The rest were basic (26.7% and 33.3%, respectively), below basic (58.9% and 46.9%) or did not take the test (4.4% and 3.7%).
White students were the highest scorers, with 13.9% scoring in the advanced category alone, with another 43.2% scoring proficient.
Districtwide, the percentages of students scoring proficient or advanced on the Forward Exam were steady or slightly dropped from the 2017-18 school year, with language arts going from 36.6% that year to 34.9% last year. In math, the percentage went from 38.2% to 38.4%, and in social studies from 46.7% to 45.5%.
The Forward Exam has been administered to students since 2016 to evaluate how they are mastering the Wisconsin state standards. The language arts and math portions are given to students in grades 3 through 8, science in grades 4 and 8 and social studies in grades 4, 8 and 10. The science portion of the test was changed last year, and data was not immediately available on the state Department of Public Instruction's data dashboard.
MMSD has been working for years to close racial and socioeconomic gaps, in both student achievement and in discipline. The 2013 Race to Equity report highlighted the range of disparate outcomes for black residents in Dane County, including lower test scores and graduation rates than their white peers.
That gap stayed nearly stagnant this year in math, with 10.4% of black students scoring proficient or advanced compared to 60.6% of white students. Last year in math, it was 9.8% of black students and 59.7% of white students.
The same was true in social studies, in which 13.2% of black students scored in one of the top two categories in 2018-19, with 67.7% of their white peers doing the same. In 2017-18, it was 13.9% and 68.7%, respectively.
Hispanic students saw a slight drop in social studies, from 27.7% advanced or proficient in 2017-18 to 26.9% last year. The opposite was true for math, with 19.4% in 2017-18 up to 19.7% last year.
Share your opinion on this topic by sending a letter to the editor to tctvoice@madison.com. Include your full name, hometown and phone number. Your name and town will be published. The phone number is for verification purposes only. Please keep your letter to 250 words or less.
Be the first to know
Get local news delivered to your inbox!