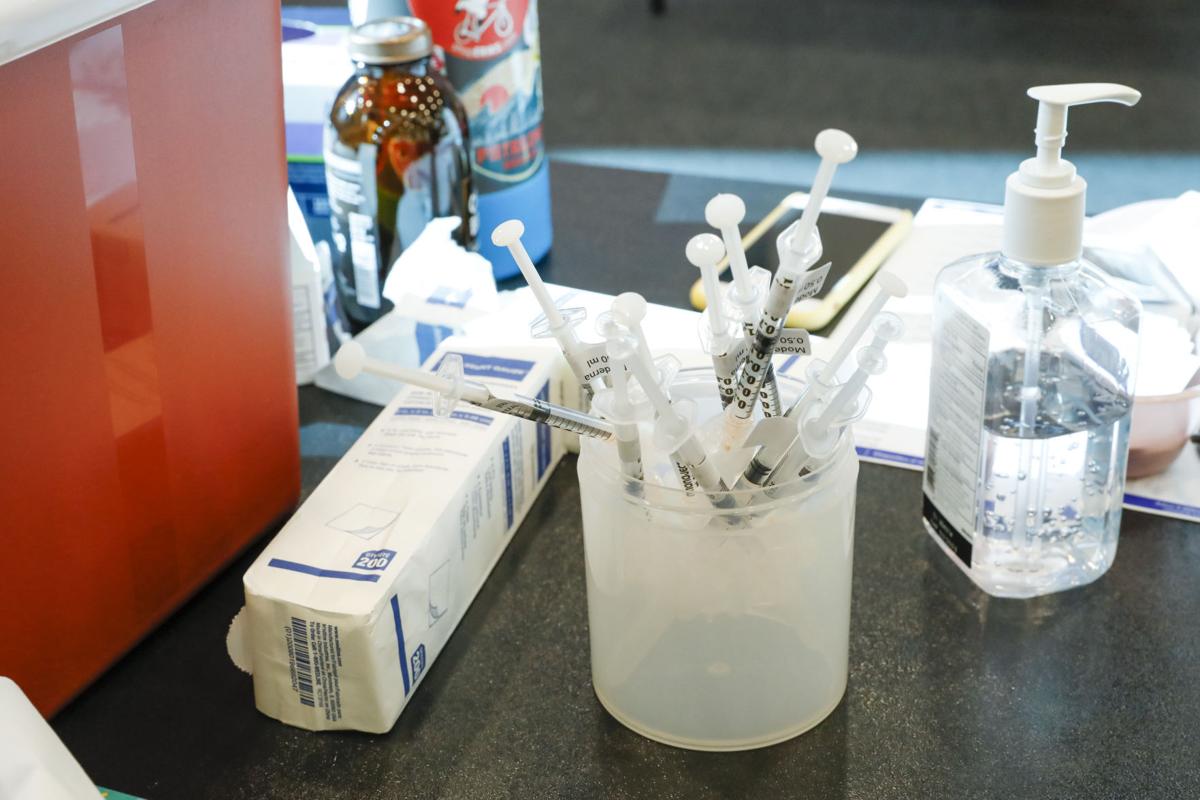 All University of Wisconsin-Madison employees became eligible for vaccine appointments at University Health Services this week, but with a continued shortage of doses, the university is also pointing people toward various off-campus locations.
UHS received only 800 first doses of the two-dose Moderna vaccine this week and encouraged eligible community members to seek appointments off campus and register with the Wisconsin Department of Health Services. Next week, it expects about 1,200 doses, still falling far short of the university's full vaccination capacity, which Chancellor Rebecca Blank said could be over 4,000 doses weekly.
Nearly 12,000 employees and students have received at least one dose of the vaccine, according to the news release.
"Let's hope at some point the state sees fit to give us enough to actually vaccinate our people, but I know a lot of people are going elsewhere, and everyone should, if they're eligible," Blank said at a University Committee meeting Monday. "Get it where you can."
UW-Madison is also offering special clinic hours, with language interpreters on site, to accommodate employees in select departments who work second and third shifts. The clinics will serve about 400 employees, many of whom are English second language.
Faculty, staff and students who are vaccinated are now exempt from required regular testing protocol. People who receive their vaccinations off-campus must upload their records online to become excused.
UHS has provided over 13,000 doses of the vaccine since Jan. 5, and UHS has not yet received any shipments of the one-shot Johnson & Johnson vaccine. Blank said Monday that she hopes to see larger allocations in late April or early May to potentially begin vaccinating students, especially given that students leaving Madison for the summer would most benefit from the one-shot vaccine.