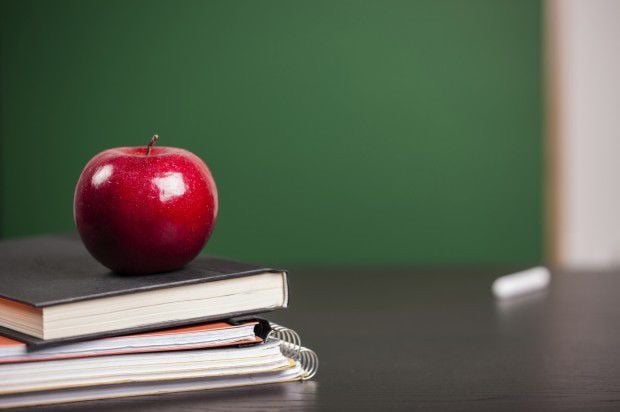 The Wisconsin Department of Public Instruction wants to simplify the teacher hiring process, but some teachers worry proposed new rules will dilute subject-matter expertise.
Proposed changes to Public Instruction Rule 34, which governs teacher licensing requirements, include consolidating licensing options from specialized subject areas (like chemistry and geometry) in favor of broad ones (like science and math) and simplifying the process for teachers to obtain a license in another subject area through a combination of subject area testing and teaching experience.
Before, teachers only had the option to convert their license to another subject area, versus earning an additional license.   
DPI spokesman Thomas McCarthy said broad subject area licensing dovetails with teacher preparation programs in the state changing their pedagogical approaches.
"Candidates graduating from new (teacher preparation) programs will be able to teach in all of the areas...(Teachers) that weren't prepared in that manner retain the same ability to teach only in the narrow area, such as biology," McCarthy said in an email to the Cap Times. "We will continue to support pathways for a currently licensed educator to demonstrate competence and add on additional subject areas."
Earlier this month, DPI held a public hearing about the new rules, which is required before the rules become permanent. Several music teachers expressed concerns that consolidating subject areas would compromise teacher expertise and quality.
Brad Schneider, government relations chair for the Wisconsin Music Educators Association, said consolidating music licenses would lead to "condensed and diluted" music instruction. Schneider said the best way to recruit teachers is to address factors that discourage people from entering the classroom, like low pay, high stakes testing and a lack of teacher autonomy.
"The move to a single license area may be shortsighted and will discourage potential music educators," Schneider said. "It doesn't address the real problem of people choosing not to teach."
In addition to offering lifetime licenses to teachers, which was approved by the Wisconsin Legislature in the 2017-2019 budget, a new four-tier, progressive licensing system gives school districts more flexibility to hire and license teachers with credentials from other states.
The tiered system also enables districts to hire individuals who have not completed all state educator requirements if they have trouble finding a qualified applicant for an open teaching position.
Additionally, new rules around teacher misconduct would give DPI the power to suspend and/or reprimand a teacher if misconduct occurs. Currently, DPI only has the option to revoke a license.
DPI would also be required to report teacher misconduct to the National Association of State Directors of Teacher Education and Certification clearinghouse and publish outcomes of an misconduct investigation online.
DPI will take public comment on the proposed changes through Wednesday.
Be the first to know
Get local news delivered to your inbox!