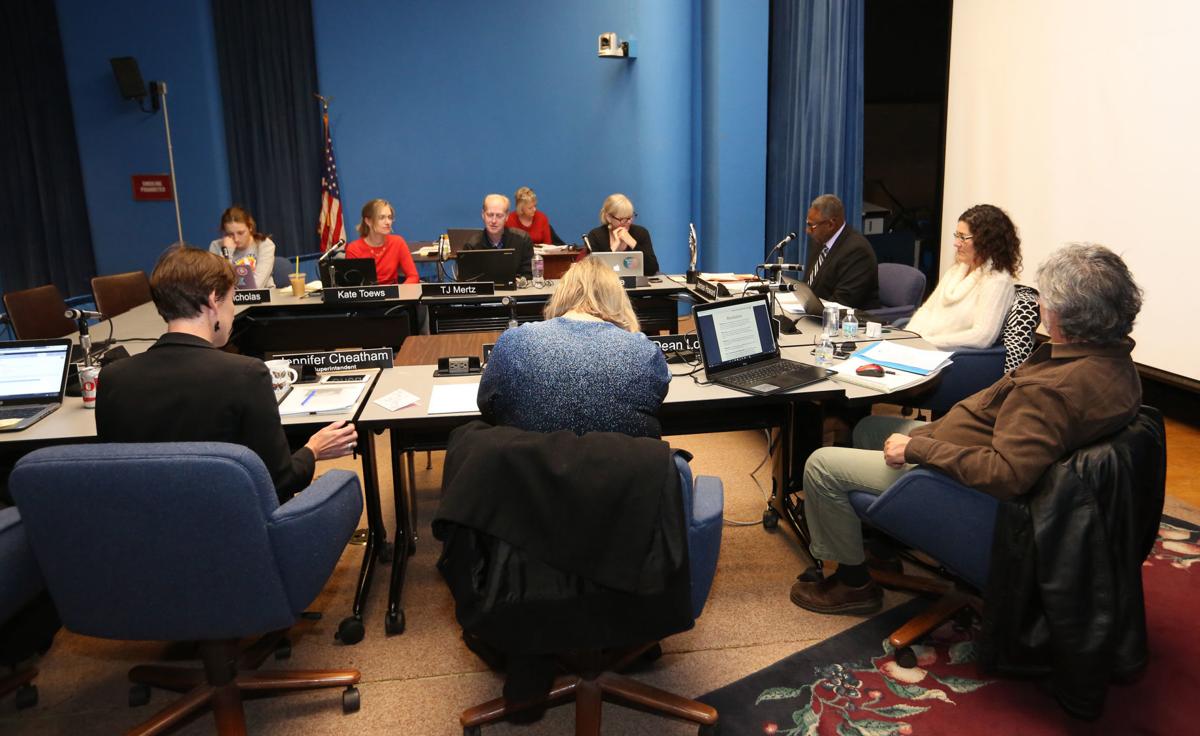 Out-of-school suspensions are up in the Madison Metropolitan School District at this point in the school year compared to last year.
On Monday, the Madison School Board received its midyear update on the Behavior Education Plan. District data shows 1,122 suspensions across the district so far this school year, compared to 892 at the same point last year, an increase of 230.
MMSD officials said the uptick in suspensions is isolated to four high schools and one middle school. The schools were not named, but represent half of all in-school and out-of-school suspensions. Freshman and sophomores account for 75 percent of all incidents at the high school level.
The BEP aims to move away from exclusionary discipline measures, like out-of-school suspensions and expulsions, in favor of restorative approaches to discipline that educate students about behavior expectations and helps them correct their actions through explicit teaching. The plan outlines how staff should respond to student behavior to ensure fair, progressive application of consequences.
Overall, school-based staff documented 35,386 "behavior events" among 5,315 students so far this school year, up from 31,056 last year. Refusal to cooperate, leaving class without permission and disrupting class — level one and two offenses on the BEP's five-point scale — account for 52 percent of all behavior events.
African-American, multiracial, low-income students, and students with disabilities are over-represented in MMSD discipline data. Black students were nine times more likely to receive an out-of-school suspension this year than their white peers, down from 10.3 times more likely last year. Students with disabilities were five times more likely.
District officials highlighted that this school year marks the first time suspension risk ratios trended down for black students and students with disabilities since the 2000-2001 school year.
School Board members questioned the disconnect between the increase in behavior events and suspensions and the decrease in suspension risk ratios.
"I ran across this and had to ask myself, 'What are you thinking that (the data) is a positive trend to have more behavior incidents and more suspensions?'" TJ Mertz said. "I think the risk ratios are a distraction."
"Overall suspension rates have increased, and we know where that is happening. ...Forty schools are at or below suspension numbers from last year," said Quinn Craugh, MMSD's behavior education coordinator. "We know where the work lies and we know where the supports have to be."
Craugh said the district has a number of strategies planned for the second semester to address behavior, including targeted interventions for schools with an increase in suspensions and more time and professional development for staff to deal with negative student behavior.
"Can we definitively say by the start of next school year we'll have this resolved?" Howard asked.
Superintendent Jennifer Cheatham said policy changes are needed to help schools support students who exhibit challenging behavior.
"The current policy is having a negative impact on the culture and climate of our high schools... it's not about kicking kids out or getting them out of our sight. It's about giving (students) what they actually need because the school environment isn't working for them.
"There are some really tangible changes that we need to make now that won't entirely fix the problem, James. There will still likely be a fight in a high school, but how do we get ourselves to where this is an exception and not the rule?"
The Behavior Education Plan team outlined a number of short-term policy changes in the BEP that the board will discuss later this spring to address issues like drug possession and threats on social media and fighting.
The district is working towards revising the entire BEP, with plans to enact the second iteration of the plan by September 2019.