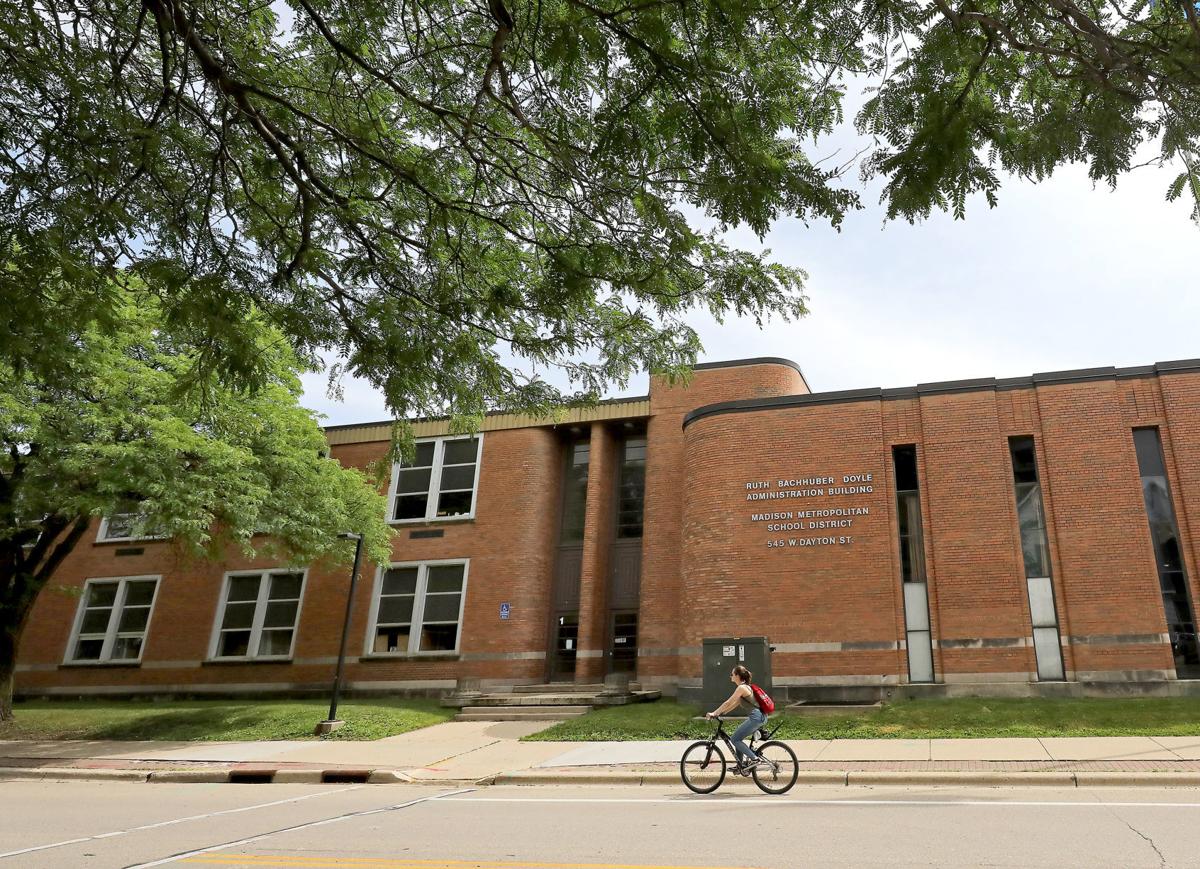 The Madison Metropolitan School District has not made changes to its guidance supporting transgender and non-binary students despite a Jan. 31 deadline to avoid a threatened lawsuit from a conservative advocacy organization.
The Wisconsin Institute for Law and Liberty wrote a letter on Dec. 17, 2019, stating that it was "prepared to file a complaint in court" if the district did not "remove these problematic policies and commit to retraining its teachers and staff accordingly."
WILL deputy counsel Luke Berg told the Cap Times Friday the group would file a lawsuit, though he would not say when it would be filed.
"We asked them to commit to making changes and they're not committing to change anything," Berg said. "We will proceed accordingly."
In a letter to the organization sent Friday, district interim general counsel Sherry Terrell-Webb wrote that the guidance, created in April 2018, is "a manner of working with and being sensitive to our community members who identify as transgender, non-binary, and gender expansive youth."
"We periodically review all of our policies, practices and guidance," the letter states. "We will review this guidance in line with our other reviews with feedback from our stakeholders."
The district's guidance prohibits school staff from disclosing "any information that may reveal a student's gender identity to others, including parents or guardians and other school staff, unless legally required to do so or unless the student has authorized such disclosure."
"Transgender, non-binary, and gender-expansive students have the right to discuss and express their gender identity and expression openly and to decide when, with whom, and how much to share private information," the guidance states. "If a student chooses to use a different name, to transition at school, or to disclose their gender identity to staff or other students, this does not authorize school staff to disclose a student's personally identifiable or medical information."
WILL wrote in its December letter that it was representing a group of 15 parents with students in the district and that the guidance "contains certain policies that violate our clients' constitutional rights as parents."
"Specifically, the Policy allows children of any age to change gender identity at school without parental notice or consent, prohibits teachers and other staff from notifying parents about this (without the child's consent), and, in some circumstances, even requires teachers and other staff to actively deceive parents," the letter stated.
Madison Memorial High School junior Maggie Di Sanza and sophomore Amira Pierotti, who lead the school's Gender Equity Association, told the Cap Times it's instead an essential component of protecting students' rights at a time that could be especially difficult for them, even if their parents are supportive.
"It's just incomprehensible to me that anyone would target these rights and do it with not a care about the students, about kids," Amira said. "This (potential lawsuit) isn't for the betterment of others, this is because you are scared that you don't know what's going on with your kids and that you're afraid they're trans or gender-expansive because you are transphobic."
The two students said they began to rally for support of the guidance after WILL's initial complaint in the fall.
This week, they began circulating a petition to other district schools and creating signage for teachers to put up in their classrooms to reassure students they would support them. Amira said it's especially important given the statistics of non-binary and gender fluid students being more likely to be kicked out by their parents, report anxiety and consider self-harm.
"It's just a really frightening time right now," she said, adding that showing "visible support" for those students is important when opposition like this is made public.
The guidance document calls families "essential" in supporting LGBTQ+ students, but advises staff to use a student's legal name and gender pronoun in communicating with families even if they know the student prefers a different name or pronoun.
"We believe that families love their children, have incredible dreams for them, and hope to keep them safe from harm," it states. "We know that family acceptance continues to have a profound impact on the physical and mental health outcomes of our LGBTQ+ young people. In MMSD, with the permission of our students, we will strive to include families along the journey to support their LGBTQ+ youth."
WILL's December letter stated that parents have a "constitutional right to make important decisions about their children's well-being."
"Children with gender dysphoria often require professional assistance (whether or not they transition), and only parents can select and pay for such assistance and provide informed consent on behalf of their children," the letter stated. "Parents must be involved not only to decide which treatment approach to pursue, but also to select the best mental health professional for their child."
Email address changes, student IDs, diplomas and transcript adjustments are among the topics further outlined in the guidance document.
Share your opinion on this topic by sending a letter to the editor to tctvoice@madison.com. Include your full name, hometown and phone number. Your name and town will be published. The phone number is for verification purposes only. Please keep your letter to 250 words or less.
Be the first to know
Get local news delivered to your inbox!