When the University of Wisconsin-Madison first switched to virtual learning in March, the Counseling Psychology Training Clinic had no experience offering telehealth services. Its staff quickly scrambled to find ways to continue care, acquire the proper technology and maintain patient privacy through video counseling.
Fourteen graduate trainees currently serve as counselors at the clinic, which serves both students and Dane County community members. At the time, newer students were just figuring out how to do therapy face-to-face, and director Stephanie Graham wanted to give her staff time to adjust.
Graham temporarily limited patient interactions to supervisors and more experienced trainees — not only to better acquaint clients, but to accommodate students also in the midst of abrupt academic and personal changes.
"This is one of the only times in my career that everybody is experiencing the same thing at the same time: supervisors, the director of the clinic, clinicians, clients," Graham said. "You may lose a parent and I may have lost a parent, but we're not experiencing that grief at the exact same time. It is a unique situation, and so that needs to be recognized that mental health professionals are experiencing what their clients are experiencing."
One year into the COVID-19 pandemic, Graham and college counselors across Madison are much more adjusted to offering services through a computer screen. At CPTC, counselors can borrow laptops or technology and work in isolated rooms, and Graham uses a digital platform to supervise trainees as she would in person. Graduate students, who previously only learned how to counsel clients face-to-face, now watch webinars and training videos to offer virtual services.
Declines have not been so stark in Madison, but as pre-existing mental health challenges collide with uncertainty and loneliness, college counselors have spent the past year innovating ways to address both students' needs and their own.
"If counselors were humans before all this, too — I don't want to call it a silver lining because I'm not sure that's what it is — but we can finally acknowledge that because we're so forced to face it," said Sarah Nolan, director of University Health Services' mental health services. "I see it as the responsibility of me and leadership to ensure that our folks know that we know that they're human and that they need to care for themselves and the system needs to be caring for them."
UW-Madison saw about a 10% drop in demand for counseling services in the fall compared to last year but has returned to levels similar to last spring, which Nolan said is indicative of national trends. This might reflect students simply becoming more familiar with virtual communication during the pandemic, or a new peak in mental health concerns after nearly a year of learning from home.
Other schools observed similar trends. Edgewood College, with a student body of about 2,000 students, reported a steady number seeking help. The college employs two professional licensed therapists and a few practicum students and rape crisis advocates. It has an annual 10-session limit, and about 16% of students seek counseling services at some point.
At Madison College, which has seven counselors and no session limit, student demand for counseling services dipped slightly in the fall but has also rebounded since. The college has over 30,000 enrolled students.
One common deterrent to seeking services is guilt or shame, Graham said. Students entering the triage process will frequently express the belief that counseling services should be going toward "people who are really struggling." More logistically, students may simply feel uncomfortable engaging for the first time through a virtual medium, said John Boyne, a Madison College counselor. 
"(Demand) didn't rise proportionally to what we know about the level of mental health stress," Boyne said. "Our employees and instructors need to be more vigilant that the resources are still there, still valuable, you can use this. We need to raise our game to pay attention and nudge and cajole students to access it."
To do so, counseling departments have increased outreach through social media platforms like Instagram and aimed to reduce intake barriers. UW-Madison lengthened students' initial phone calls after finding that "it's a little harder to gather as much information over the phone as it is in person," Nolan said.
Edgewood College uses an online stress and depression form for students, who can answer questions about their symptoms with an anonymous codename. Those who do seek counseling have access to physical, private spaces on campus where they can attend their virtual sessions.
Prior to the pandemic, Edgewood counselors held workshops across campus to reach out to students, but attempts to conduct them virtually resulted in inconsistent attendance. The college pivoted its approach, engaging with students directly in their classes, said Megan Cobb-Sheehan, Edgewood's director of personal counseling services.
Students have reported enjoying telehealth services as much as or even more than in-person services, she added.
"There were some growing pains there … but generally we were all pretty surprised at how well it ended up going and how receptive students were to it," Cobb-Sheehan said. "Those weren't necessarily things we expected right away. We thought maybe people would find it troublesome or that there would be tech issues, but actually it's been really great so far."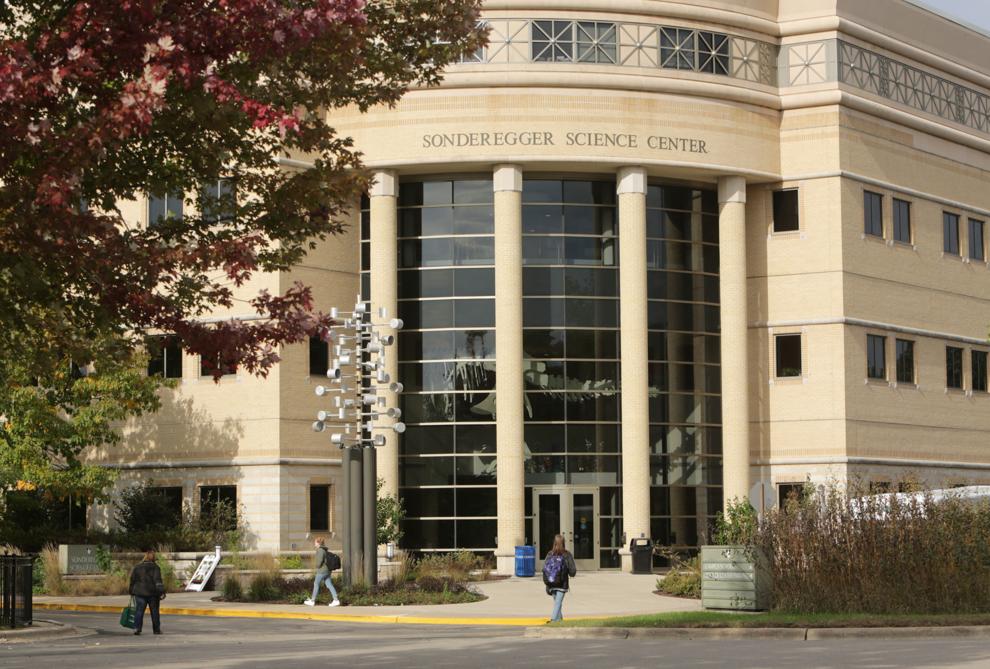 What's on students' minds?
Some of Joshua Schiffman's students report concerns very specific to COVID-19, such as anxiety around catching and spreading the virus or a loved one becoming ill — but, for the most part, the pandemic has only changed the shape of already existing problems. A student who was already struggling financially lost a job; another student hoping to develop new relationships felt anxious about doing so through video calls or dating apps.
In response, the counselors themselves must adapt their counseling to offer realistic solutions. Schiffman, a Madison College counselor, can't suggest reviewing the student's job skills or other job prospects when there aren't any available.
"Helping people recognize the things that have come with (the pandemic) that can still be useful and helpful, whether that's opportunities to connect with family or more time at home to reengage in a hobby," Schiffman said. "Two years ago if I suggested to a student, 'Hey, I think you need some exercise. Even going for a walk a few times a week could really help you,' they'd be more likely to blow that off. … Now there is a sense of, 'Well, there's not a whole lot more I can do. I might as well give it a try.'"
Another challenge is the inability to "focus on the entire individual," Schiffman said, using subtle cues like a nervously twitching leg. He added that the location shift may be startling for students as well, having a counseling session about academic stress at the same table where they do their homework.
Alternatively, UHS associate psychologist Ellen Marks said a virtual setting can offer the added benefit of comfort.
"You get a different window in a person's life when you get to see them in their space," Marks said. "There's also a balancing of power, when they get to be in their space and your space, versus a student coming to an office. … That can shift the power dynamic a little bit."
The most prominent concerns are similar nationwide and have been for nearly a decade, counselors said: anxiety, depression, substance abuse and relationships. As students are confined to their homes, they report additional, exacerbating factors, including poor sleep and decreased attention and concentration.
In the fall, thousands of UW-Madison students entered quarantine and isolation following high COVID-19 infection rates. Counselors decided to "repurpose" its existing staff and services to meet new needs to proactively address mental health concerns, reaching out to students coming through UHS with a positive test or recent exposure.
"Mental health on college campuses was already a massive problem with no definite solutions, and so we have a lot of work to do in terms of making sure that we are responding to the ever-increasing demands," Nolan said. "We are excited as a field that students are wanting to access mental health services more than they ever have before, but we need to figure out how to increase access more and more. COVID hasn't changed that."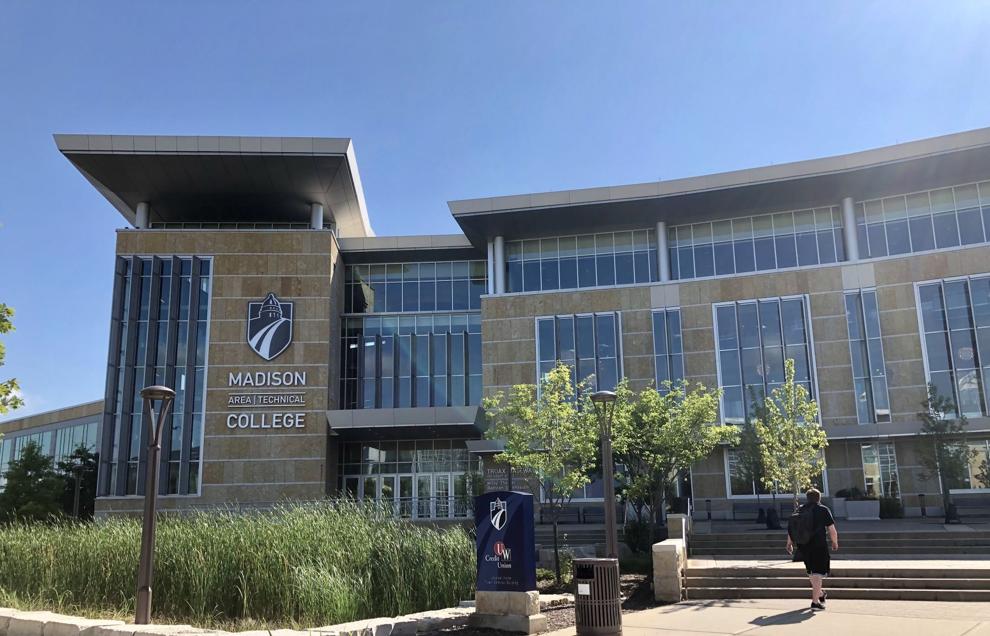 'We are all living through a similar experience'
Anna Kawennison Fetter, a fifth-year doctoral candidate at CPTC, misses the "healing power" of sitting in someone's physical presence, but she said she has always been interested in telehealth. Especially as a Native American, Fetter said she enjoys seeing the benefits of added access and flexibility.
"I really believe in the healing power of sitting with someone and to be in someone's presence and really value that. I certainly missed it a lot at the beginning," Fetter said. "But I'm interested in providing services to my communities and rural communities and folks who don't have access necessarily to in-person services."
CPTC serves a high percentage of minority students, many of whom are referrals from University Health Services or come to the clinic through its partnership with the Diversity, Equity and Educational Achievement Office. UW-Madison students who have stable access to resources are seeking help during the pandemic, but Fetter said the pandemic's inequitable repercussions are clear in her work.
Similar barriers exist at Madison College, where the typical student is not a 20-year-old living in a residence hall, but an older adult juggling family responsibilities and jobs. Continued use of telehealth services can help strengthen resources at the college's regional campuses, Boyne said, and staff across Madison institutions agree.
Marks, who never thought she would want to offer telehealth, is eager to continue doing so after the pandemic. Plus, the pandemic has offered extra career skills to trainees like those in CPTC to be better prepared for their ever-changing fields.
But the change inevitably comes with questions about counselors' own well-being. Counseling students from his bedroom, Schiffman said he feels lonelier and "much more isolated" in his professional life.
"I always had colleagues next door own the hall to pop in with a question, to discuss a particular issue," Schiffman said. "It's part of why I chose to work in the environment that I do, as opposed to something like private practice. … I want to keep that in my mind when I go back."
Supervisors like Graham hope to provide flexible, supportive spaces for their counselors in the meantime. It is urgent to implement tangible strategies beyond "lip service" for self-care, Graham said, such as encouraging breaks and facilitating open conversations.
In some ways, navigating the pandemic alongside clients is double duty; in others, it is eye-opening and beneficial. The collective experience, though challenging, is precisely what can make therapy work, Marks said.
"Imagine going to a counselor who magically lives in the year 2019 and trying to describe to them what it feels like now and how hard it might feel to be understood who's not living through what we're living through," Marks said. "One of the really powerful components of therapy is that we are all humans living through a similar experience. That shared humanity is … one of the things that makes counseling effective and powerful."