Amid a backdrop of speakers, cheers and music, 15-year-old Marta Rohde felt at home Friday afternoon outside of Madison Gas and Electric's plant at the corner of Blount and Main streets.
The Monona Grove sophomore, an exchange student here from Berlin, said the Sept. 20 worldwide Climate Strike was similar to the kinds of demonstrations she sees "every Friday" in Germany.
"It's really important to go out and show people what I think about it," she said. "We have to change something now because it already kind of is too late."
Friday's event, which included multiple demonstrations at the state Capitol, a march down East Washington Avenue and the protest outside of the MG&E plant, brought out more than 1,000 students and community members. Millions demonstrated worldwide in solidarity, including a speech from Swedish high school environmental activist Greta Thunberg, which was streamed on a big screen during the Capitol rally.
Oregon High School junior Jacob Bell, 16, said he was marching for his 2-year-old sister.
"I want her to grow up in a relatively normal world like I grew up in," he said.
The Madison event was organized by a multitude of groups, including the Youth Climate Strike Action Team. It followed a March rally that drew about 1,000 students marching from East High School to the Capitol for a rally. Organizer Max Prestigiacomo told the Cap Times before the event he hoped more community members would join the young people this time around.
There was a mix at the rally outside of MG&E, which Oregon High School senior Lexi Verhage, 17, said was "empowering."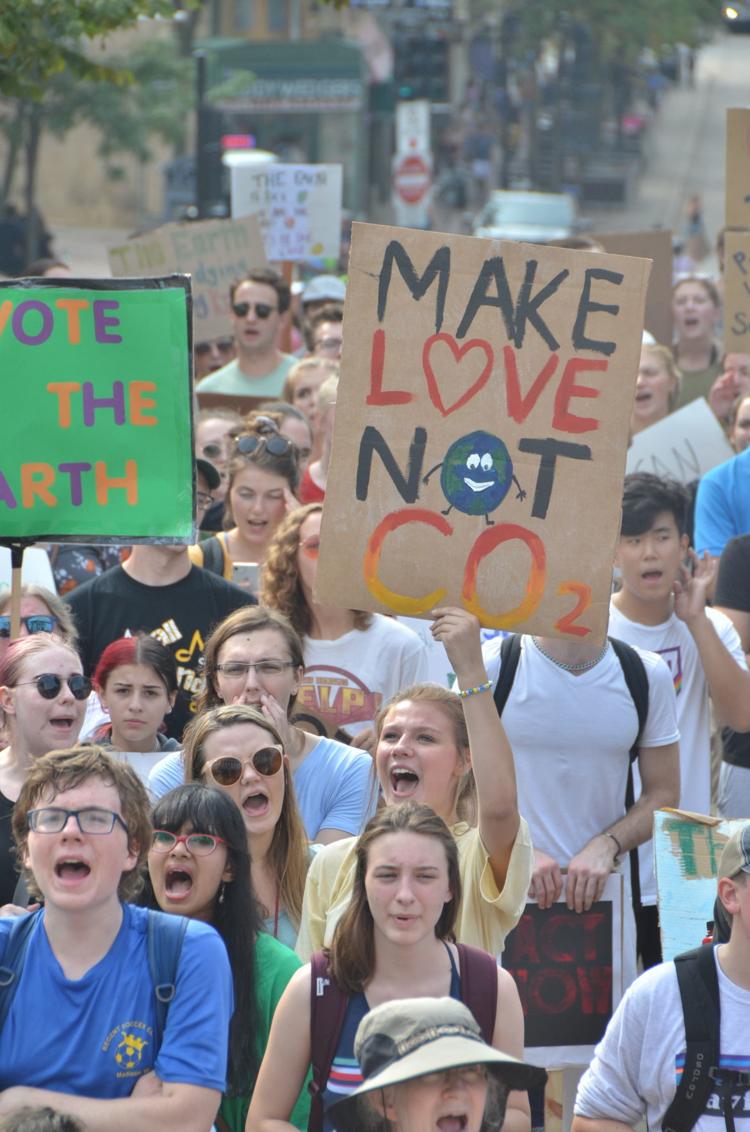 "It feels amazing, especially with how many generations are here," Verhage said.
Those generations included Madison resident Emilie Martinez and her four children, ages 5, 9, 11 and 13. She said she brought them to the event because, "It's the right thing to do."
"I care about their future and am scared about what's to come," Martinez said.
She said she hoped the large crowed would be "encouraging long term" for the kids. Her 9-year-old daughter Juicy said she hoped after the march, "Somebody will care."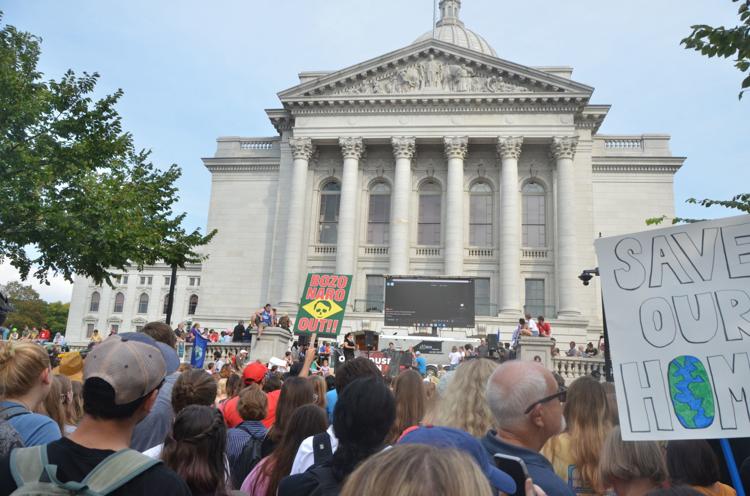 The group stretched past Hancock Street with marchers still turning onto East Washington Avenue from Blair Street during its march to the Capitol, chanting, "What do we want? Climate justice. When do we want it? Now."
Madison School District spokeswoman Rachel Strauch-Nelson wrote in an email to the Cap Times that the district would excuse students with parent permission, as it had done for similar events in the past. Data on how many excused absences there were on Friday was not immediately available.
Madison West High School sophomore Misa Naputi-Werntz said she was missing a chemistry test to be at the rally, but she felt it was important because, "for starters, we're dying."
"We need to change," she said. "We're going to die if we don't, and we'll kill the earth with us."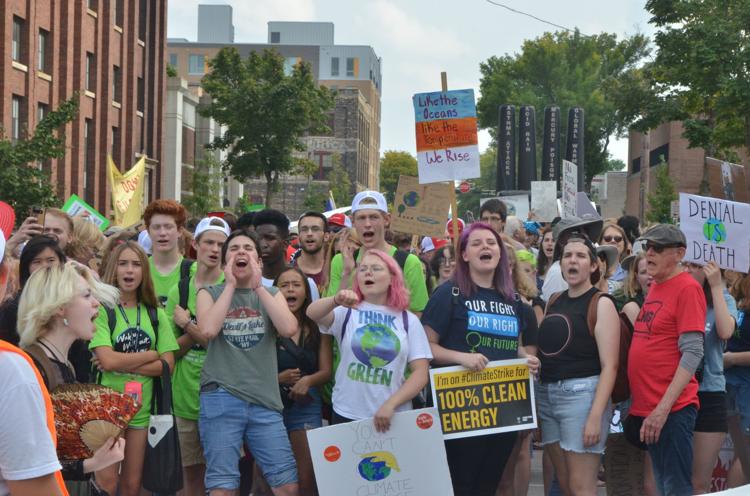 The group collectively demanded Gov. Tony Evers and local governments declare a climate emergency and that MG&E move to 100% renewable energy by 2030.
"We have the ability to run our own utility," they chanted outside the company's headquarters.
By the time the marchers arrived at the Capitol, more than 100 people were already there waiting for the group to arrive and their speeches to begin. Members of the Youth Climate Action Team spoke to the crowd, encouraging attendees to recognize the importance of the day while continuing their activism in the future.
A livestream of Thunberg's speech continually buffered, delaying the video of her speech at the Capitol. Eventually a delayed stream began playing, and the group gathered on the Capitol steps and grass heard from the activist who inspired Friday climate rallies around the world.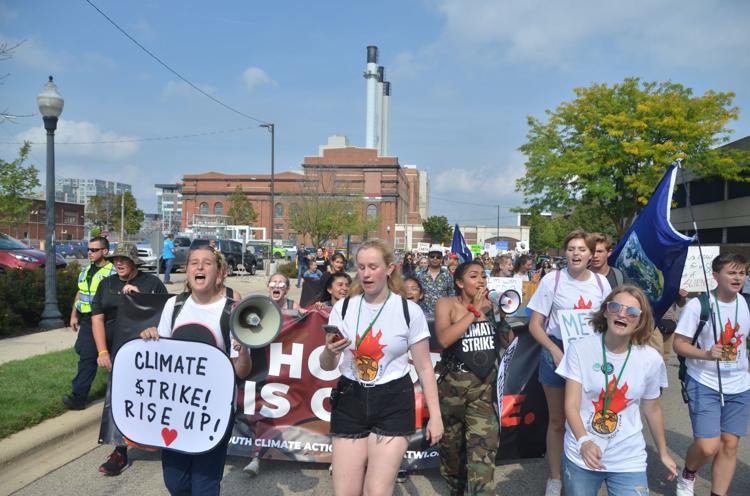 "We are not just some young people skipping school or some adults are not going to work," Thunberg said to cheers in New York City and Madison. "We are a wave of change. Together and united we are unstoppable."
Prestigiacomo, one of the speakers at the Capitol rally, said he felt "amazing" as the group moved inside the Capitol to deliver a petition.
"I'm happy with the turnout," he said. "I think we made a difference."