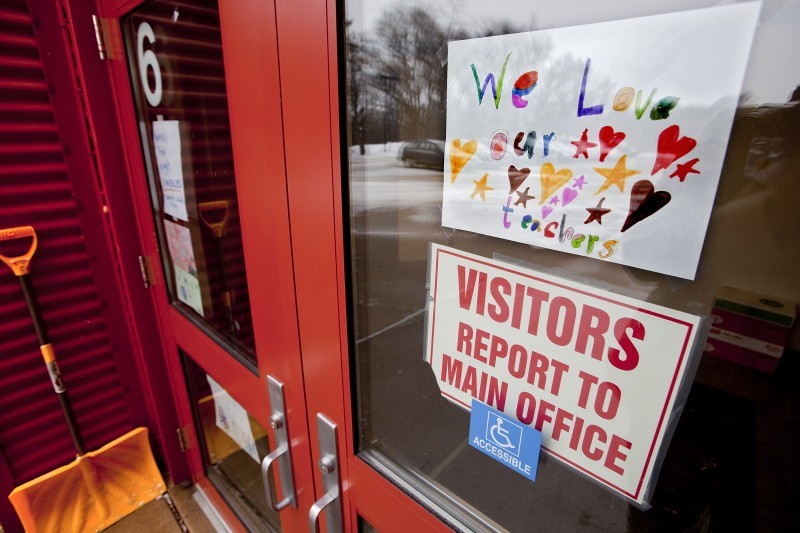 Wisconsin has the dubious distinction of reducing state aid per student this school year the most of 24 states studied by an independent, Washington-based think tank, the Center on Budget and Policy Priorities.
According to a preliminary study released Sept. 1 by the  nonprofit research organization, the dollar change in spending from the last fiscal year to this year dropped $635 per student under Gov. Scott Walker's budget that took effect July 1. New York was in second place, cutting state school aid $585 per student. California was third at $484.
The study only reports on the 24 states where current-year data is available. Those states educate about two-thirds of the nation's K-12 students.
In percentage terms, Wisconsin had the third sharpest state school aid cut, at 10 percent. Illinois was worst, cutting state aid 12.9 percent. Texas was second at 10.4 percent. Wisconsin now provides an average of about $9,500 per student.
Despite the recession, which has created havoc with most state budgets across the country, a handful of states, including Massachusetts and Maryland, actually increased school spending per student.
Maryland increased state spending per pupil by $269 this year. Massachusetts is up $113; it is a leader in student performance on national standardized tests.
UW-Madison La Follette School of Public Affairs economist Andrew Reschovsky says the new study "shows clearly that relative to other states Wisconsin has cut state education aid dramatically." 
Reschovsky calls the comparisons "discouraging." 
"You look at these numbers and ask, 'So what? What's the long term impact?' As citizens and parents we need to care about quality of education for our children, and on the effect it has on their future," he says. He also notes that education, and high-quality teachers, have a significant impact on the state's economic future as well as on the welfare of students.
In analyzing the budget data showing that most states are trimming support for K-12 education, the Center on Budget and Policy Priorities report points out that the nation's economy is at risk from these school spending cuts. "A ... negative economic consequence of the cuts is that they counteract and sometimes undermine education reform and ... hinder the ability of school districts to deliver high-quality education, with long-term negative consequences for the nation's economic competitiveness," write the CBPP authors, Phil Oliff and Michael Leachman.
Twenty-one of the 24 states for which data was available are providing less state aid this year than last, according to the study, and 17 are providing less state aid than they did before the recession started in 2008.
The current Wisconsin budget provides $776 less state aid per student than it did in 2008, which is the fourth-largest school aid cut among states studied in terms of dollars per student. States that cut more aid per student include California and Arizona, where state budgets were especially affected by plummeting real estate values.
The new report points out that one of the most noticeable results of the funding cuts over the last several years is that there are fewer teachers. In the past year, 156,000 teaching positions have been eliminated or left unfilled, according to the national Bureau of Labor Statistics. That is on top of 45,000 net job losses in 2009-10 and 36,000 in 2008-09.
In a summary describing the impact of the findings, the report says, "State-level K-12 spending cuts of this magnitude have serious consequences for the national economy, both by reducing purchasing power in the short run and by undermining the nation's economic competitiveness in the long run."