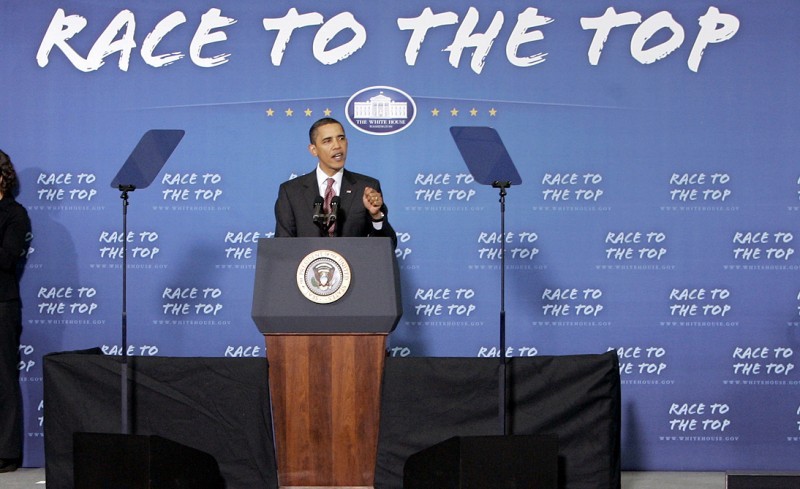 One of a half-dozen speakers at a half-day conference sponsored by the UW-Madison's La Follette School of Public Affairs, Betebenner is working with a number of states that won millions in federal education funding through the Obama administration's Race to the Top initiative.
Many, he says, are now living with winner's remorse as they struggle to meet the tight deadlines and uncertain methodology for the best way to measure whether teachers and schools are doing a good job educating their students.
"It's been a Faustian bargain," Betebenner says.
When it comes to developing a system for accountability for Wisconsin's schools, including ways to measure whether students are meeting the ultimate goal of being ready for a career or college, Betebenner says, "My advice to you is to go slow ... and be deliberate."
John Johnson, director of education information for DPI, was encouraged by the standing-room-only crowd and the attendance by a number of policymakers, including key legislators, at Thursday's meeting.
"Maybe by wading into school reform rather than diving into the deep end of the pool with Race to the Top, we'll actually be able to swim, instead of drowning," he says.
Both Evers and Walker have said that Wisconsin could develop a national model for assessing student and school performance, although one key voice is missing at the table.
Be the first to know
Get local news delivered to your inbox!