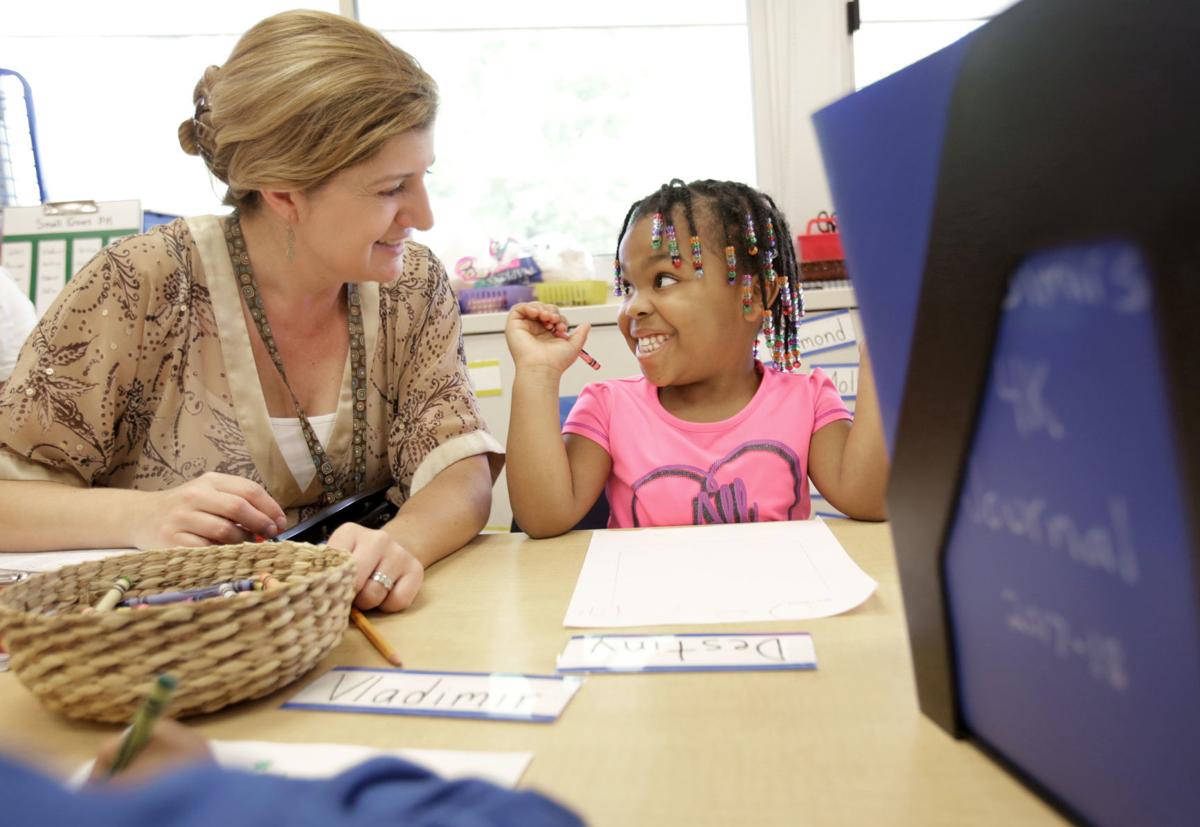 The state of Wisconsin will use a $10 million federal grant to help fund its planning for early childhood programming next year.
The Preschool Development Grant Birth through Five program was established in 2015 as part of the Every Student Succeeds Act, and awarded its first grants in December 2018. Wisconsin received its $10 million as part of the second round of grant awards, one of six states and territories to receive a grant this year, according to a press release.
"The first years of a kid's life set the tone for their future success," Gov. Tony Evers said in the press release. "Right now, many families struggle to find affordable and reliable care for their kids before they reach school age. This grant provides us with an opportunity to clear some of those hurdles, and to connect the dots for our kids and their families."
Grant implementation will be a collaboration among Evers, the Department of Public Instruction, the Department of Children and Families and a newly created Leadership Council on Early Years, which aims to "allow a more diverse group of stakeholders to be involved in providing feedback on early childhood policy — connecting the dots among sectors like business, health care, and higher education that bring valuable knowledge and experience to the conversation," according to the news release.
"This is a planning grant, so the money will be spent on a needs assessment, scaling up best practices, and preparing existing partners for any potential shifts in practice," DCF spokesman Tom McCarthy wrote in an email. "The focus of all the activity will be on increasing equity, access, quality, and affordability, specifically for our youngest, most vulnerable and underserved children and their families."
The goals include retaining early childhood education professionals and connecting early childhood education to kindergarten through secondary education programming in the state.
Studies have shown that early childhood is the time when education can have the most significant impact on a child's future development. Kids Forward executive director Ken Taylor said in a statement the grant could be "a catalyst to help us create a system that is more coordinated, higher quality, and better able to meet the needs of Wisconsin's children more equitably and more affordably."
Taylor also called for the effort to involve more than government agencies, saying it is "essential that this effort to connect the dots on behalf of children, families and communities includes the voices of those families and communities, particularly those who tend to get shut out of the policy-making process."
"Parents are the experts on their children and families, and early learning educators are the experts on service provision and what they need to better support the families they serve," Taylor said. " The process embarked upon through the PDG must listen to their voices and learn from their expertise and their experiences."
State Superintendent Carolyn Stanford Taylor called early childhood "critical to close opportunity and achievement gaps."
"The funding allows us to design a Wisconsin-specific approach that respects the diverse challenges our communities face in providing early care and education," she said in the release. "This exciting opportunity for our state has the potential to transform the way we serve families and prepare our children for their K-12 education."
The grant comes as state legislators consider a bill that would help school districts fund full-day 4-year-old kindergarten classes through a state aid change. At a hearing on the bill in October, daycare providers expressed concerns about what it would mean for their businesses, but local school board members also testified to the importance of early childhood education.
Share your opinion on this topic by sending a letter to the editor to tctvoice@madison.com. Include your full name, hometown and phone number. Your name and town will be published. The phone number is for verification purposes only. Please keep your letter to 250 words or less.