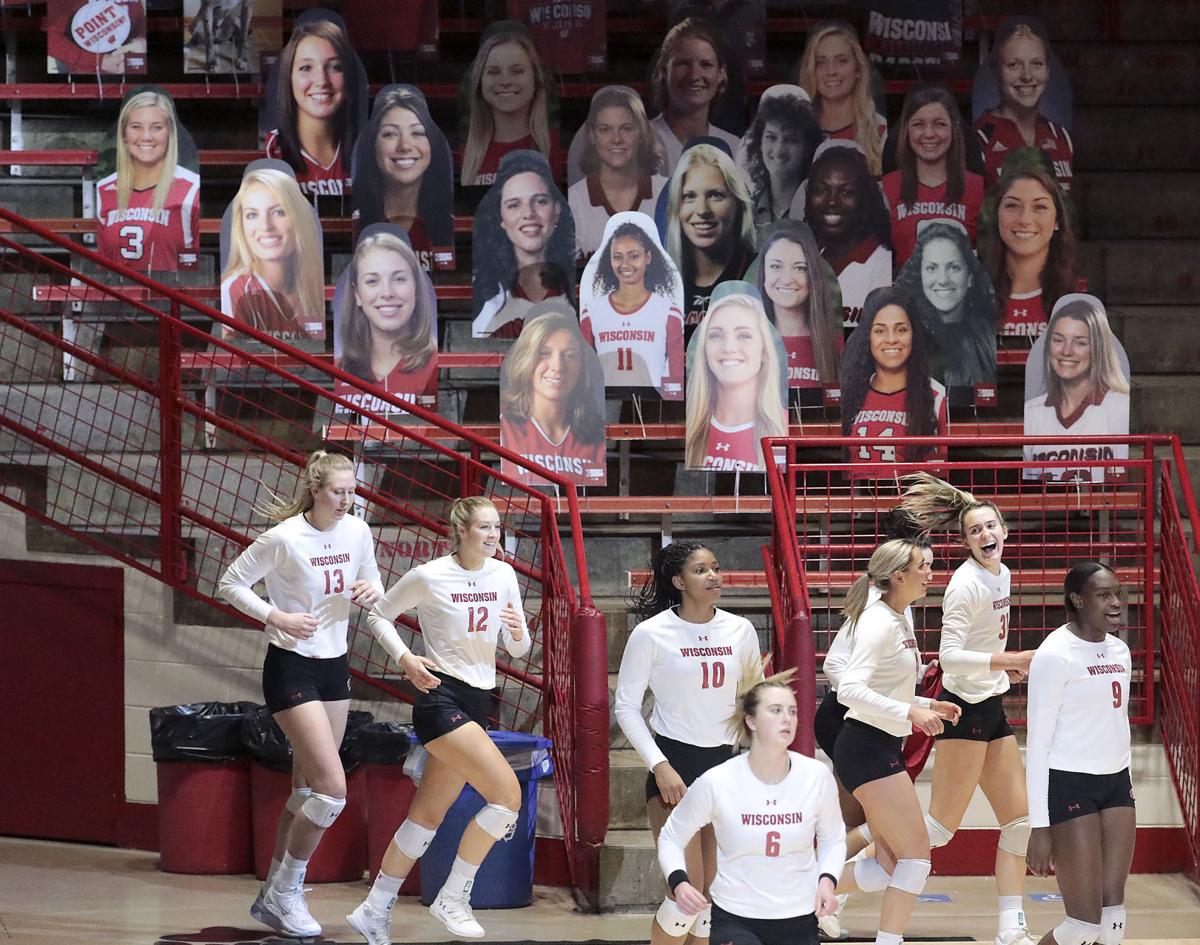 As the University of Wisconsin-Madison transitions from fielding just one varsity sport in the fall to 22 this spring, it is applying and adapting lessons learned from the pandemic football season . 
UW Athletics is implementing health and safety protocol for a year's worth of sports this semester, after COVID-19 concerns caused the National Collegiate Athletic Association to delay fall sports to the spring. Though many teams have reduced schedules and will face conference-only foes, UW-Madison did not entirely cancel any sports this year.
The Big Ten conference has provided direction to break sports down into risk categories of high, intermediate and low, said Michael Moll, assistant athletic director for sports medicine. Student athletes in high-risk sports — basketball, hockey, soccer, rowing, wrestling and volleyball — are undergoing daily testing similar to the football regimen last fall. Those in low-risk sports and softball, the only intermediate-risk sport, are tested three times weekly.
Similar to the football protocol, student athletes undergo these antigen tests as a surveillance strategy in addition to the regular PCR tests mandated for all UW-Madison students. If they test positive, they receive a second, confirmatory PCR test.
Those confirmed to have COVID-19 must isolate for 10 days. Students who live in residential housing or with roommates can move to specially designated isolation housing.
They then undergo a series of tests required by the conference, including cardiac tests and blood lab work. Once cleared to return, they go through gradual exercise progressions until they can return to competition around 17 days after the positive test, as long as they are symptom-free.
Limited numbers of staff personnel, who must also be tested beforehand, are eligible to travel and attend competitions. Though most travel is limited to other Big Ten schools, Moll said some teams may have to travel greater distances to be able to play their sport, such as a softball tournament in Florida. In that case, the conference is providing testing at the tournament.
"There are a variety of strategies that we've put in place to try and make sure our student athletes are at locations where do have access to testing when we've been able to," Moll said.
COVID-19 testing cost Athletics over $2.8 million through 2020, and the department estimates $47 million in total pandemic-related losses.
Juggling so many sports at once inevitably produces some logistical roadblocks, said Katie Smith, senior woman administrator.
Wisconsin's and Penn State's wrestling teams were preparing in January to travel to the University of Michigan, which suddenly announced a shutdown after students tested positive for a new COVID-19 variant. In a quick readjustment, UW invited Penn State up to Wisconsin for their scheduled match, but the schedule change required the volleyball team — which shares the UW Fieldhouse with the wrestling team — to push a practice to another time.
"That's a good example of the cooperation that is coming through with event management, with the coaches, to help wrestling get this competition in," Smith said. "It's a lot of coordination with the Big Ten and amongst the sport administrators of the league, and it just happened to fall in place."
Smith and other senior women administrators also collaborate with faculty representatives to balance sports schedules with student athletes' academic needs. With so many students taking virtual courses, the Big Ten is rethinking traditional rules, such as departure times for travel, to accommodate learning.
There have been no significant outbreaks this semester within Athletics, Moll said. In November, the football team temporarily suspended its season after an outbreak.
The Big Ten has no hard stop point at which a sport must cancel the season.
"They do have similar metrics to what football utilized; however, those are very advisory in nature," Moll said. "There may only be one positive with a particular team, but that may be enough that we want to postpone an event. So each situation and case will be a bit different to determine the safety to resume competition."