It's 11 a.m. on a recent Wednesday, and the Justice family is well into a busy day. A trip to the zoo was canceled due to rain, but a flexible schedule allows for such changes. After a brief stop at the Central Library, parents Johnny and Marie, who home-school their four children, head to to a music lesson.
While Hallie, 7, practices the violin with her teacher, her younger brother Bobby, 4, reassembles a set of Russian dolls.
On the other side of the room, Mariah, 11, is busy typing a letter to her cousins and pondering ideas for her research project about an influential Wisconsinite. Across the kitchen table, Mariella, 9, is running through math drills.
"We just try to expose them to as many things as we can," Marie Justice said about her children's full and eclectic morning.
Typically, people associate home schooling with religious-based education. But the Justices are inspired by an educational philosophy called "unschooling." While the experience looks different for each family, unschooling allows children more autonomy to explore and learn at their own pace. Along with work and household duties that all families must balance, the Justices and others who embrace the unschooling idea encourage their children to chart an unconventional educational path.
The Wisconsin Department of Public Instruction reports there are 722 home-schooled students registered in Dane County, representing less than 2 percent of all school-aged children.
Wisconsin is home to some of the most flexible laws for home-schooling families in the country, making it difficult to estimate the number of unschoolers, but families that subscribe to this path are in the minority. Families are required to inform the state of their decision to home-school and provide a minimum of 875 instructional hours each school year. While the law states children must have "a sequentially progressive curriculum of fundamental instruction in reading, language arts, mathematics, social studies, science and health," it does not impose any specific learning objectives for home-schooling parents.
There are also no degree or licensing requirements, and the state does not mandate any testing for home-schooled children. Parents are considered the administrators of their home-based private education programs, and decide when students earn a diploma, just like other private schools. Currently, DPI and individual school districts do not track the number of home-schooled students who enroll in college or other post-secondary programs.
Simply put, it is solely up to the parents to provide an education for their children.
Unschooling families appreciate this freedom, as it allows children to pursue topics that interest them at their own pace. Johnny and Marie Justice both attended public schools in Illinois. They enrolled their two oldest children in the Madison School District up until three years ago, when they reached first and third grade.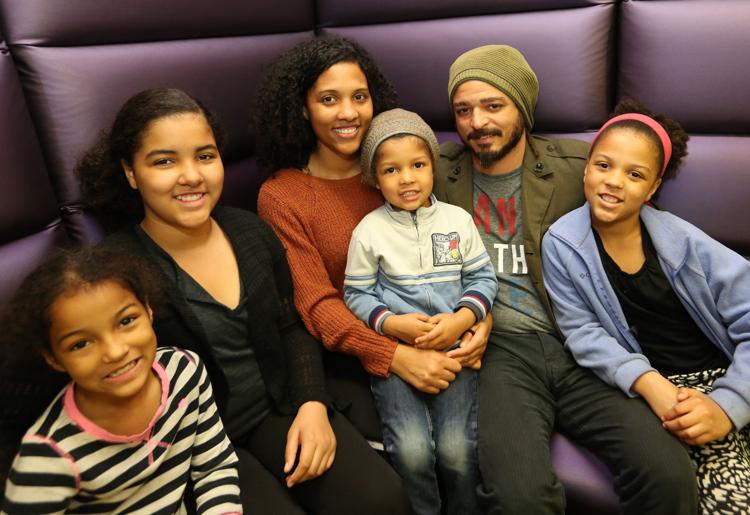 Marie thought the "one-size-fits-all" model of public schools would not work for their kids.
"I wanted them to be able to explore their individuality and find out what they really love to do," she said. "Schools tend to tell you what you are not good at and then make you work harder at that. I wanted to find out what they were good at first. Then, once you have that confidence, you can try to do the things that you need to work on."
Michael Apple is a professor of educational policy and curriculum and instruction at the University of Wisconsin-Madison and wrote the book "Educating the Right Way," which, in part, discusses religious home schooling. From his research, Apple estimates about 50 to 80 percent of students who receive a home-based education learn under a conservative, religious course of study.
"Home schooling is one of the fastest growing movements in education in the United States. There are many, many more children being home-schooled than being unschooled," Apple said.
Although unschooling falls under the umbrella of home-based private education, its history and foundation differ from traditional home schooling.
"Unschooling, by and large, has its roots in progressive schooling, with student interests guiding what the learning should be," Apple said. "A good deal of home schooling, for the majority, is much more cautious about that. It is a much more conservative sense about parental authority and the authority of churchly wisdom.
"Both of these groups are widely varied, but certainly, the home-schooling movement tends to be much more conservative in its pedagogy."
Johnny and Marie Justice are entrepreneurs and own a film company, Justice Media. Their most recent documentary, "Walk a Mile in Their Shoes," profiled Dane County residents as they navigated issues like rejoining society after incarceration and living with a spouse who is undocumented. Marie said that a part of the reason they decided to unschool their children was to show them an alternative path to success.
"We are modeling our lives as entrepreneurs," she said. "We wanted our kids to be able to see that and know that there is more than one track. You can make your own way in this world."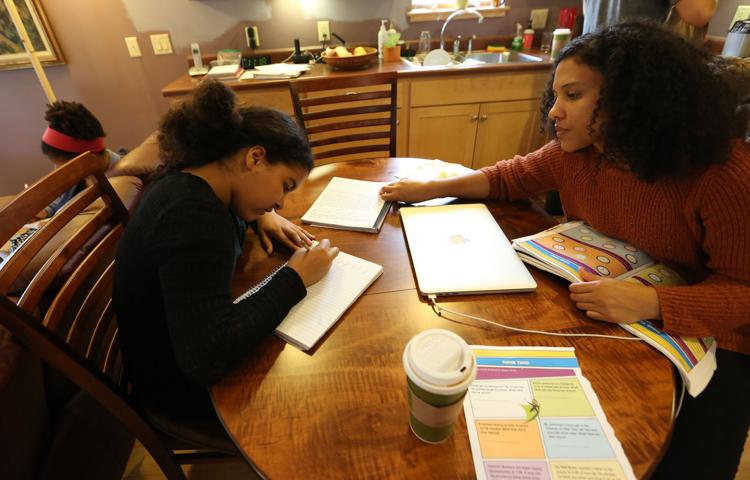 The Justices said home schooling has helped their children with independence, including how to manage their own days and juggle competing priorities.
"(Our kids) have to look at their schedules now and see when their lesson is," Johnny Justice said. "They learn responsibility that they wouldn't learn in school, where it is more regimented, with a teacher telling you things like when you can go to the bathroom and recess."
Mariah and Mariella Justice, the two oldest Justice children, said they enjoy the autonomy that comes along with home schooling.
"What I really like is being able to explore many different things that you can't in school," Mariella said. "There is nothing wrong with (public school,) I just prefer being home."
Mariah added, "I don't miss it at all. (With unschooling) you get to pick more of what you do, instead of being forced to do something you don't."
Johnny Justice makes an effort to ensure that his children are well versed in the fundamentals and other intellectual pursuits that interest them.
"There is a way to get help for your kid, don't feel intimidated about what you may lack as a parent," he said. "You are the best teacher (for your children) at the end of the day."
Apple said given the current state of public education — including the challenges of recruiting teachers, lack of funding, demands on teachers to focus on standardized tests and increasing class sizes — it is difficult for schools to meet the needs of parents who want a different experience for their children.
"Many teachers are under immense pressure to teach to the test," Apple said. "But one of the things unschooling parents are saying is, 'The tests don't measure what my kid is interested in. We want to teach values, skills and knowledge that kids can learn by doing a lot of things that are not measurable.'"
At the federal level, President Donald Trump's administration favors providing more federal funds to support families who elect to not enroll their children in public schools. While on the campaign trail, Trump said school choice was "at the center" of his civil rights agenda.
At her Senate confirmation hearings in January, Education Secretary Betsy DeVos said she supported home schooling and other forms of educational choice as viable options for families who don't believe the traditional public school model is a good fit for their children.
"Parents no longer believe that a one-size-fits-all model of learning meets the needs of every child," she said. "And they know other options exist, whether magnet, virtual, charter, home, faith-based or any other combination."
Earlier this year, U.S. Rep. Steve King, R-Iowa, introduced a bill that, if passed, will provide federal funds in the form of vouchers for families that enroll their children in private school or home school to use for education-related expenses. 
Public school advocates say voucher programs divert funding from public schools. That can worsen the issues Apple and unschooling families point to as the reason some choose home schooling in the first place.
In addition to violin lessons and the library, the Justices and other unschooling families utilize neighborhood centers and extracurricular opportunities to help their children build community ties and interact with their peers.
Rebecca Ahl is a mother of two. She has unschooled her children — who she did not want to name to protect their privacy — throughout their education. Her oldest son said being unschooled is not a barrier to building social ties.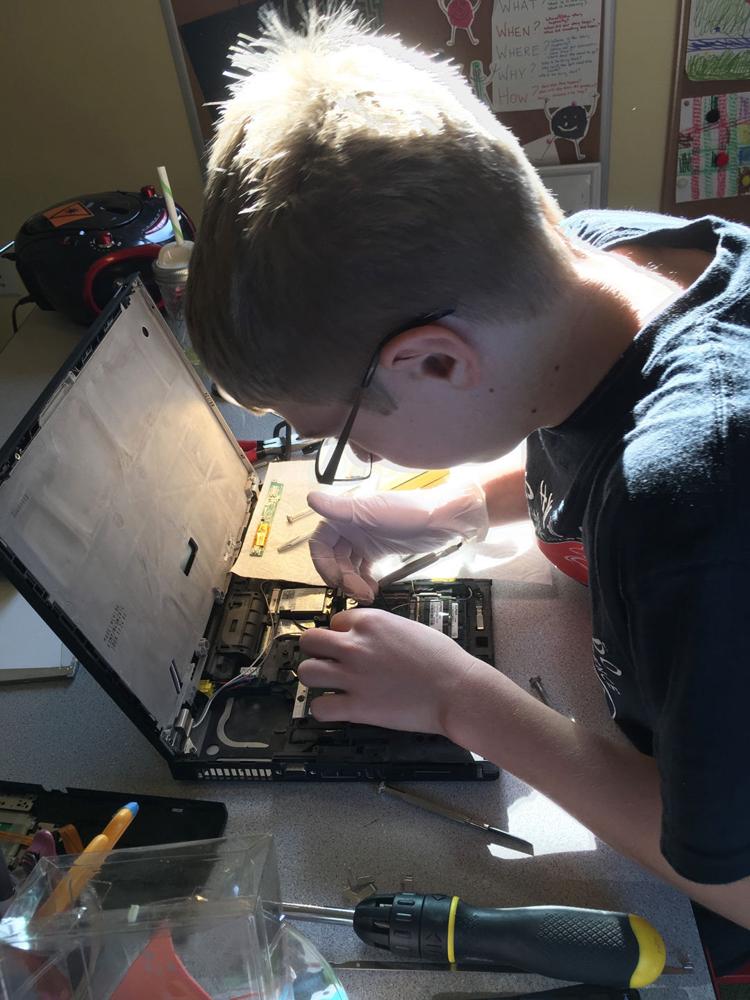 "A lot of kids don't know what unschooling is, so I have to go through and explain it," he said. "They just go 'OK.' They don't really have an opinion, I think."
Unschooling families say Dane County offers an expansive educational experience for their children with its museums, theaters and art galleries. Kids take martial arts and yoga classes and learn about the work of their parents' friends and neighbors and work part time as part of their education.
"We live in this incredible city that has so many free or low-cost options for kids and families," Ahl said. "We do stuff on campus, we use our library system all the time and we have friends and family here who are all resources."
As an unschooling parent, it is important for Ahl to make sure her children are exposed to a variety of topics to broaden their interests. A strategy she uses is "strewing," providing a variety of books, toys, pictures and other interactive objects to her children to pique their interests.
"I can't pick what they are going to do, but I can get 50 books on 50 different things from the library, bring them home and see what happens," she said.
While her son and daughter have cultivated individual interests over time, Ahl said it is possible to make sure both children have the chance to explore what matters to them.
"They are so much alike, but also different in so many ways," she said. "But it's never a conflict in terms of what we end up doing with our day. We just find a way for everyone to do what they need to do at that time. Sometimes we need to be flexible with each other."
Ahl does not worry as much about the conventional order or pace that her children move through subjects. She is more concerned with them living "a full, interesting and rewarding life," free from what she sees as the constraints of conventional schooling.
"I am not worried about if my kids can check off some boxes or jump through certain hoops or meet certain levels at certain ages," she said. "People think that when you say you are going to unschool, that means your kids are going to have a free-for-all, but that is not it at all. It's really about taking away the things in school that press down or take away kids' ability to do, discover and follow their interests."
Many unschoolers elect to network with other unschoolers or work independently. Ahl believes for unschooling parents to find success, they have to be ready to deal with the scrutiny and commit to the process.
"We are purposefully hard to find," she said. "There has to be a bar that you cross because choosing to unschool your kids is not for people who are not going to be self-directed and self-motivated."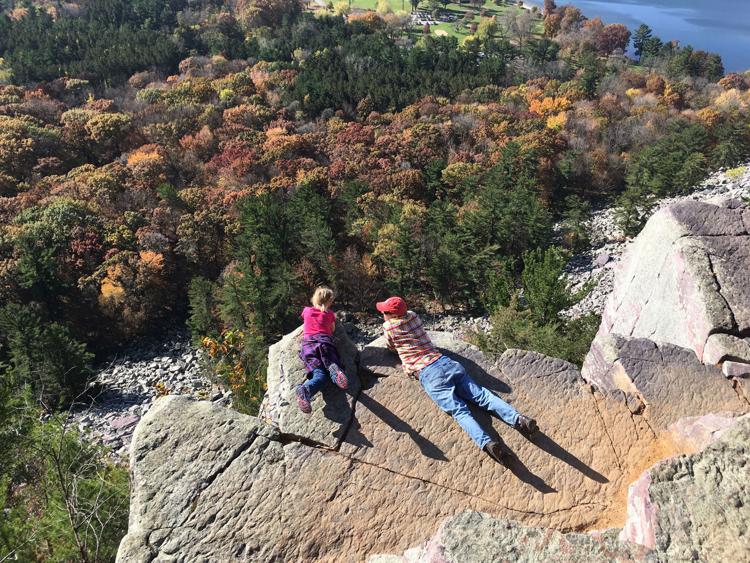 Rebecca Powers has been a part of the local unschooling community for over a decade. When her sons — now 16, 18 and 20 — were younger, she tried to follow a more regimented path, but the model didn't work for her family.
"I didn't concern myself with academic types of pursuits. I never brought curriculums. I never brought textbooks or administered tests or quizzes of any kind," Powers said. "We are just living life as a family, and whatever we are doing at the time, people are going to engage with it at their own level."
Powers' oldest son, Zach, is enrolled at UW-Baraboo and pursuing microbiology. He said his home-based educational experience allowed him the freedom to explore topics that interested him.
"It was always, 'do you want to learn about this?' or 'do you have an interest in this? Let's learn more,'" he said.
Zach said when he first enrolled in college he took remedial classes for math — like 20 percent of his peers across the University of Wisconsin system — but his unschool experience prepared him for success.
"That was one of the biggest things my parents always tried to teach me — use your available resources," he said.
Zach sought out tutors and other options to build his skill set in math and now works as a math tutor on campus.
As Rebecca Powers prepares for her youngest child to complete his unschooling experience, she does not have any regrets.
"My choice to home-school was affirmed in many ways," she said. "It is definitely a leap of faith to take this path, but I wouldn't trade it for anything."