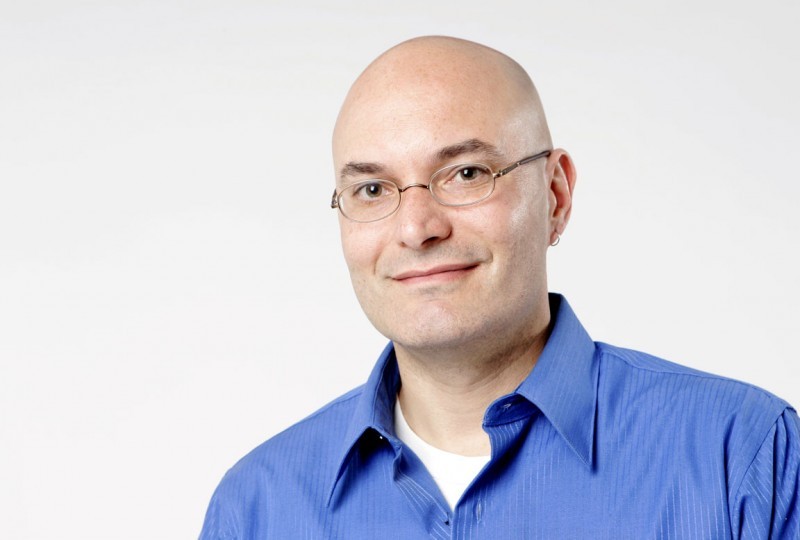 Although the Dane County District Attorney's Office has decided not to charge Madison Ald. Brian Solomon after a city clerk staffer accused him of sexual assault, the allegation continues to dog him and the rest of the City Council.
In the next few weeks, the city's Department of Civil Rights is expected to release a report of its investigation of a sexual harassment complaint against Solomon filed by the same staffer. And that will come on the heels of the release of 184 pages of police reports this past week of the criminal investigation into the allegations, which Solomon says are false. Information from both reports will likely play into tense upcoming debates about a proposal for new ethics rules for council members.
But beyond that, fallout from the incident itself has created deep rifts among alders, according to some. A major part of that is because Solomon's accuser is Elena Berg, the assistant city clerk who works with the council to organize meetings and record their minutes. On top of that, several council members were with Berg and Solomon on the night of the alleged sexual assault, and their interviews with investigators make up a significant part of the criminal investigation.
Complicating the matter even further is a letter made public last month from the assistant district attorney who reviewed the case. Writing to investigators from the state Department of Justice, she made it clear that she believes that Berg told the truth. Solomon won't be charged, attorney Shelly Rusch wrote, only because the case has significant weaknesses that would make a jury unlikely to unanimously conclude he was guilty beyond a reasonable doubt.
According to one alder, who spoke on the condition of anonymity, the situation "is definitely casting a pall over the council."
Many other council members were also reluctant to comment on the record, at least at any length.
An exception was Tim Bruer, who was one of the alders with Berg and Solomon at a pair of downtown taverns on the night of April 13, 2010, after a council meeting. He spoke at length to investigators about what he saw and says now that "it's ironic that many of the progressives on the council and in the community who are fast to be calling for state officials to resign for inappropriate behavior have not come forth and applied the same principles to Ald. Solomon," referring to calls for conservative state Supreme Court Justice David Prosser to step down amid allegations that he put liberal colleague Justice Ann Walsh Bradley in a chokehold in June. "In fact, they have subtly rallied around Ald. Solomon."
Meanwhile, other liberals and moderates "have privately expressed their disdain for him and his inappropriate behavior," Bruer says, and as a result, "you can feel the tension in the room every time Ald. Solomon speaks."
Ald. Chris Schmidt, who was also out with Solomon and Berg before the incident, concedes that the situation has given rise to tensions on the council floor.
"It's been a year and a half, and there have been times that my frustration with the whole thing had probably shown itself in discussion," he says. "But that's been much less the case in recent months than a year ago."
Bruer did not name who he sees as Solomon's defenders on the council. Almost all the alders contacted for this story were very guarded about assessing Solomon's actions.
One, Sue Ellingson calls him "a good guy," but adds that the situation "certainly creates tensions."
"Nobody wants to condemn anybody before the facts are known and the decisions are made by the legal bodies that are dealing with this," she says.
Ald. Lisa Subeck, likewise, says many council members are likely awaiting the Department of Civil Rights report on the sexual harassment complaint before making any public statements concerning Solomon.
"I suspect most of us won't be willing to say too much until we see the results of that," she says.
In addition to the release of the report, tensions over the Solomon affair are likely to be felt as the council prepares to debate new ethics rules, proposed by council President Lauren Cnare and Ald. Shiva Bidar-Sielaff. The proposals, expected to be introduced on Tuesday, would extend to alders policies governing the conduct of city employees concerning nepotism, harassment, discrimination and the use of city resources.
Asked if the proposed new rules were in response to the Solomon situation, Cnare says: "Yes, they absolutely were. We've never encountered this before."
Bidar-Sielaff says the scope of the policies being proposed is "just for starters."
"The point of the resolution is that either right now or over time, we can just add any policies that we feel are appropriate to also apply to alders," she says.
But City Attorney Michael May says while the council can apply the policies to its members, the city has few avenues for enforcing them. The mayor and city administrators are powerless to impose sanctions on council members such as suspending pay. The council itself can vote to censure one of its own, and under state law can even boot an errant alder from office. But the latter option, which hasn't happened in recent memory, requires a vote of three-fourths of the 20-member council.
Other than that, the only way to sanction alders is to vote them out of office, May says, and Solomon, who has represented District 10 on the near west side since 2007, won election to another two-year term in April with 69 percent of the vote. It was public knowledge at that point that he was under investigation, but there had been no word from authorities about their conclusions.
Despite the limitations of the proposed rules, Bidar-Sielaff says applying the policies to alders will provide a way to educate them about what conduct is not acceptable.
"We're hoping not to have to enforce them," she says.
Solomon, who maintains that the sexual contact with Berg was consensual, says the entire ordeal has been a nightmare. Because of the pending city investigation, he says, he can't talk about the details of the allegations against him.
"I'm unfortunately in a hard place where I'm not really able to comment much other than to reiterate what I've already said about my innocence and about how difficult a situation this is, how horrible this situation is, for me and my family," he says.
Both Solomon's and Berg's versions of the incident, along with interviews with an exhaustive list of witnesses, Berg's family members and friends, city employees and others, are included in the investigative report the Department of Justice released on Monday.
The report included detailed interviews with Berg, Alds. Marsha Rummel, Mark Clear, Schmidt, Solomon and Bruer, who constituted a group that was present during a late-night gathering downtown at the Bayou tavern on April 13, 2010.
The investigation provides details of events in the weeks prior to the incident, including Solomon's and Berg's growing friendship as Berg was in the midst of a messy divorce, and as Solomon, who was in the process of separating from his wife, became her confidant.
The two developed a friendship starting in January, and over the course of time leading to the incident, Solomon had gone to Berg's Sun Prairie apartment on at least two occasions, and the two had spent two evenings at Solomon's apartment. On one occasion Solomon gave her a brief back rub, which Solomon told investigators she asked for. Berg told investigators she didn't want it, but accepted at Solomon's insistence so as not to offend him.
The four other alders interviewed were divided on the question of whether both Berg and Solomon were romantically interested in each other prior to April 13, or if it was just Solomon.
On the night of the alleged assault, a large group of alders and city officials, after leaving a City Council meeting, went to the Brocach tavern on the Capitol Square, where Berg had at least two drinks.
At about 10 p.m. the larger group broke up and Berg, Solomon, Bruer, Rummel and Schmidt headed for the Bayou, where each of them had at least two hurricanes, an intoxicating concoction of various liquors and fruit juices.
Berg, who is small and doesn't typically drink to excess, became drunk. At one point she went to the women's bathroom, and Solomon, despite protests from the group, followed her in, according to the alders present, though Solomon denies having entered the bathroom. At Schmidt's request, Rummel went in after him. She told investigators that she found Solomon at the door of a stall with Berg inside, and that when Rummel appeared all three went back to the bar.
Berg later asked Schmidt if he could take her home, but Schmidt wanted some time to sober up. Solomon volunteered to take Berg home, and he literally carried her to her car as she passed in and out of consciousness, stopping several times to rest on the way.
When they got to the car, the two realized that Berg's keys were missing. They went to the City-County Building and Solomon asked county employees to give them access to Berg's office so they could look for the keys. One county employee later told investigators he remembered them as "tipsy," "overly friendly" and openly flirting with each other.
They got into the office but did not find the keys. Solomon told investigators he found them later when he retraced his steps from the tavern to the car.
Back at Berg's home, she told Solomon he could sleep on a spare bed, she told investigators. She also said she vaguely remembered the two kissing on the bed and that she fell asleep fully clothed. She awoke two hours later, naked, with Solomon, fully clothed, next to her penetrating her with his fingers, which she said "really hurt."
Berg told investigators she was assaulted repeatedly when she was a child by a teenager whom her parents took in, and was also sexually assaulted when she was 15 and 23 years old. She said that she learned from previous sexual assaults to lay still, not to fight, and to avoid making her attacker angry.
Berg said she had told Solomon previously about these attacks and how she learned to deal with them.
"When she told him initially before this incident, he had cried," the report says, paraphrasing the interview with Berg. "She trusted him but now felt that she had given him a road map of how to assault her."
According to Solomon's version of events of the night of the incident, however, as he carried Berg to her car, the two sat to rest and they kissed. He said Berg confided that she "had been waiting to seduce" him.
Once at Berg's home, she told Solomon to lie next to her, and she kissed him. She took her clothes off, took his hand and placed it on her genitals, and reached orgasm twice.
When they woke up, she asked Solomon if they had sex, and he said no, "except for what Berg did with his hand," the report paraphrases Solomon saying.
"Berg thanked Solomon for respecting her boundaries," the report says. "Solomon assured Berg he would always respect her boundaries."
After that night, Berg avoided Solomon, but didn't seek out authorities because of the trauma of her previous sexual assaults, issues related to her job, and because "she believes everyone thinks Solomon is a saint." Several weeks after the incident, she told Schmidt about what happened, and Schmidt encouraged her to report it to police, which she did on Sept. 8, 2010.
Solomon told investigators that Berg's rejection of him after the incident left him perplexed.
"I feel like I've been nothing but a good friend to her," the report quotes him as saying.
In the Sept. 27, 2011, letter to the Department of Justice agent investigating the case, Assistant District Attorney Rusch wrote that she didn't feel that Berg could convince 12 jurors to unanimously agree that she did not consent. A defense attorney, she maintained, would point to Berg's intoxication and her acceptance of a ride home from Solomon when another co-worker offered her a ride. The defense would point to the "consensual" back rub, the consensual kissing and the county employee who saw them being equally affectionate with each other. The defense also would stress that Berg invited Solomon to spend the night.
"And, while it is not a legal requirement that sexual assault victims resist their attackers or specifically shout out the word 'no' before a crime occurs, Ms. Berg's acknowledged lack of any response to Solomon when she awoke to his conduct is a case weakness," Rusch wrote.
But she also made it clear that she believed Berg's allegations.
Rusch wrote that Berg awoke to an assault that "really hurt."
"By contrast, Solomon describes his digital workmanship as producing not one, but two, orgasms in a woman who suffers from sexual trauma on the morning after an excessive atypical drinking binge," she wrote. "He further incredibly claims that Ms. Berg thanked him for respecting her boundaries. This is precisely the type of offender mentality that stretches credibility to its limits. If this were true, why would Ms. Berg evidence retreat from the relationship, attempt to internalize and not report, and then finally, with some trauma and emotional difficulty, disclose sexual assault?"
Be the first to know
Get local news delivered to your inbox!