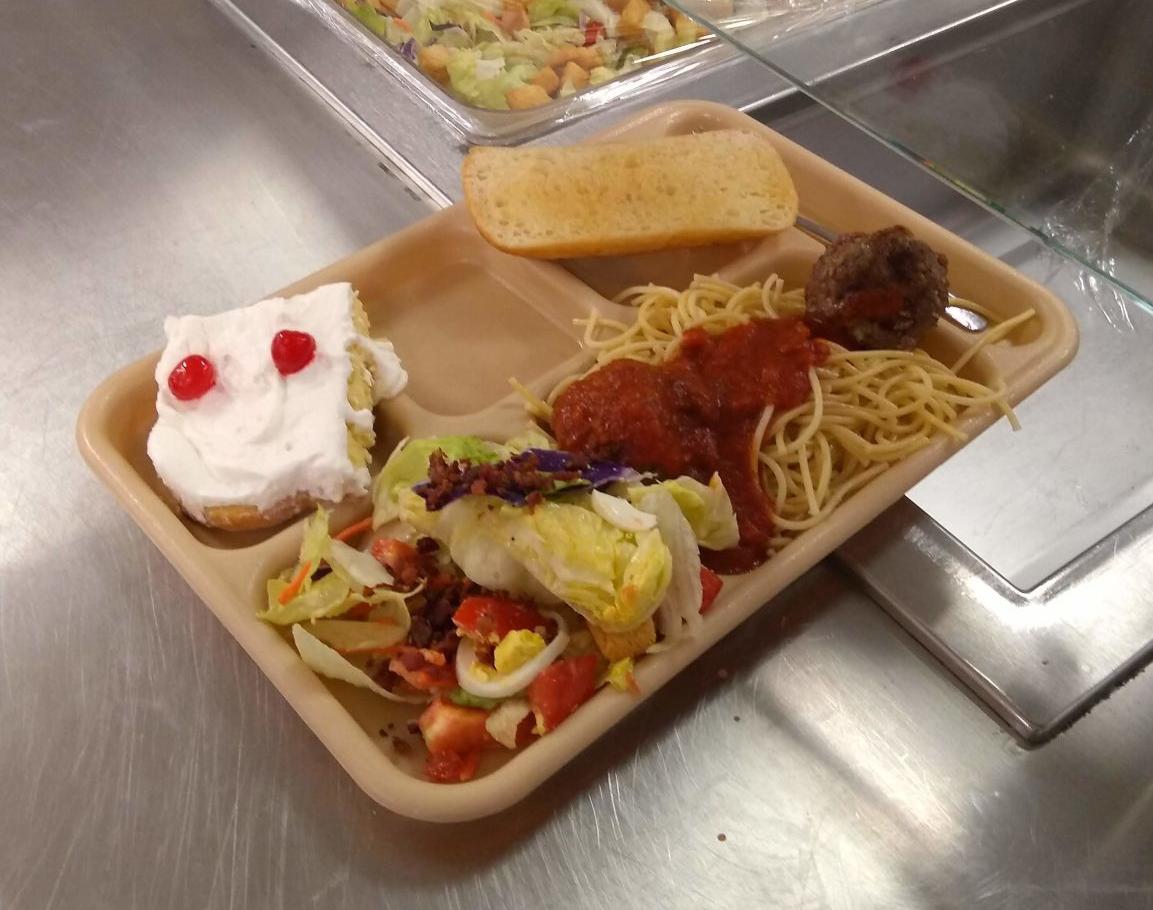 Albert Watson stood in the kitchen of the Dane County Juvenile Detention Center two weeks ago and named dishes that sounded like a top 10 list of teenager comfort food.
"We'll do cheese steaks, a burrito bar, fried chicken, biscuits and gravy, fried fish," he said. "Chicken and waffles! That was big. Or desserts like milkshakes, smoothies, ice cream sundaes."
Each Thursday, Watson, who works full-time in the center, located on the second floor of the City-County Building in downtown Madison, teams up with juvenile inmates who have demonstrated good behavior that week to prepare a special lunch. It is then served to other kids who are having good weeks.
On the menu two weeks ago: Spaghetti and meatballs (roughly the size of baseballs), salad with hard-boiled eggs and real bacon, garlic bread and, for dessert, tres leches cake baked from scratch.
"Cooking has always been a big part of my family," Watson said. "What I like to tell them is, 'I've never been to culinary school. Things I do, I do with love, I do it from the heart.'"
E.T., 16, was Watson's assistant (initials are used to identify juvenile inmates) on a recent Thursday. He easily ticked off his chores for the day: grinding and mixing the meat for the meatballs, whipping cream for the tres leches cake, seasoning the garlic bread, even preparing the Kool-Aid.
"It's all in the wrist," he said, demonstrating the technique required to mix up a quality drink. "We do it big on Thursday."
Watson's Thursday lunches have been going on for about six years, said JDC superintendent Edjron Pearson. That's about the time Pearson took over in Dane County, after holding a similar position in Rock County.
"When I started, he would come in and on occasion do Sunday breakfast for the kids," Pearson said. "He was part-time staff and he worked Friday, Saturday and Sunday. So when he went full-time, it was his idea to try and do it for Thursday lunch."
Pearson soon noticed that it was cheaper for Watson to buy groceries and cook lunch with the kids than to serve the normal meal from Consolidated Food Services. And the juvenile inmates were learning a skill.
"We fried chicken once and then we heard that a kid went home and was frying chicken," Pearson said. "It was like, this thing could be really good. So Albert started expanding it and coming up with recipes for stuff that he doesn't even know how to cook. It teaches them to read instructions and ingredients and measure. It just got big."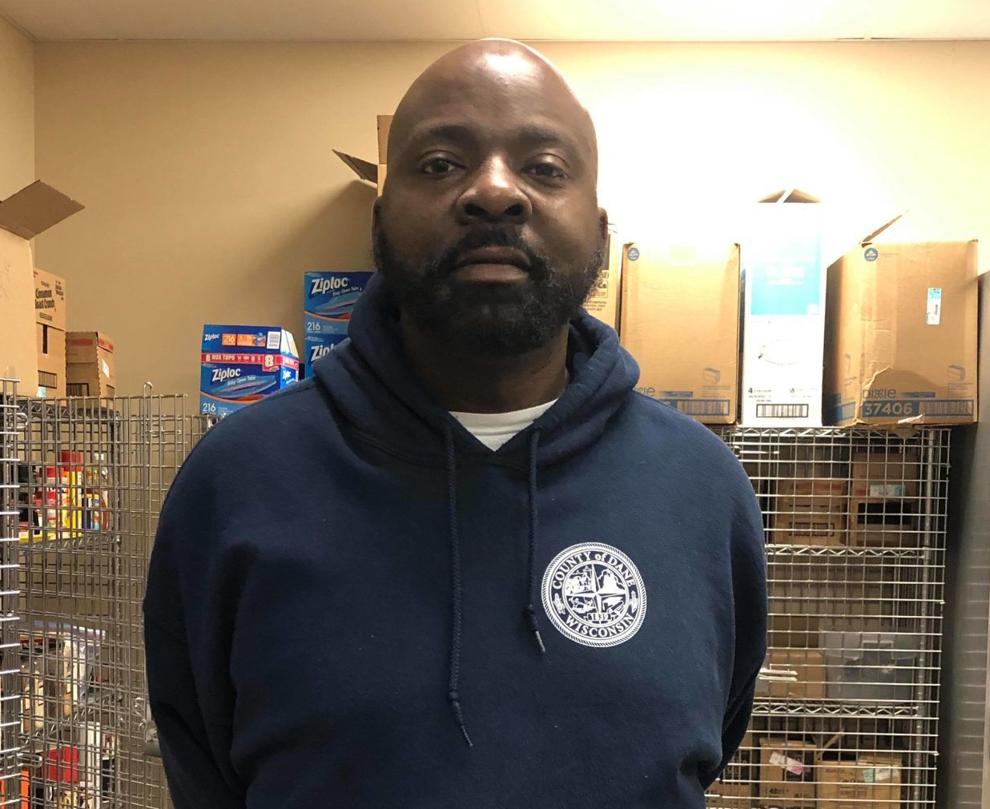 Part of a changing view of juvenile justice
Kids are held in the JDC if they have been arrested and there is reason to believe they would cause harm to others if released while awaiting action on their cases. Some juveniles have been locked up because they violated terms of a court order or supervision. And others are confined to the center for several months as a condition of a sentence.
An average of 13 inmates live in the detention center at any time, but there is capacity for 26.
Learning to cook is one part of programming in the JDC that Pearson calls "ahead of the game" in the juvenile justice world. In addition to coursework taught in a Madison Metropolitan School District school, located in the JDC, staff from the Central Library's Bubbler program work with inmates several times a week on creative projects like painted murals.
Pearson said the programming reflects the idea that juvenile detention should give inmates the tools to move ahead with their lives after they're released.
"We're talking about locking someone up for six to eight months sometimes. That's abuse when you don't establish those connections outside of here," he said. "You're releasing somebody from this protective environment where they have to ask to use the bathroom. In a six to eight-month period, you should slowly be releasing them out to get them acclimated."
Watson also serves as president of the Wisconsin Juvenile Detention Association, an organization of juvenile detention workers. He said committed professionals like his colleagues can provide those connections between detention and the community. He said he disagrees with policies cautioning against engaging with former inmates he may encounter outside of detention.
"What if I have a kid walking towards me and we make eye contact? How dare I not acknowledge that kid," he said. "That doesn't make sense, especially since most of the kids I work with look like me. But I'm supposed to ignore them in the community? It's insane to me."
Watson said it's not uncommon to encounter former inmates who want to know what he's been cooking on Thursdays.
That connection to Watson and the cooking experience is clear when talking to E.T., who said the juvenile inmates look forward to Thursdays and understand the importance of following the rules so they can participate.
"You want to thank me?" Watson said to an inmate picking up his lunch. "Thank me by making the right choices today!"
It's not just the cooking and eating, but also the camaraderie that takes place in the kitchen while work is done. Watson is a gregarious guy and the chatter is almost nonstop.
"I like to bring humor to it. This is when you can let your hair down and chill. Make sure you keep yourself in check, but we engage each other," Watson said. "A full kid, a kid that gets a decent meal, is easier to work with."
Watson said Thursday lunches are also an opportunity for local officials and members of the community to visit the JDC at a time when juvenile justice reform is a big topic in Wisconsin. He listed several lunch guests: Ald. Barbara Harrington-McKinney, Judge Everett Mitchell, social workers and school district staff.
"I think sometimes we get a raw deal. People have no idea what goes on in here. You wanna know? Come for lunch and see. We have a great staff here," he said. "We want people in the community to come here and just engage the kids. They'll talk to you. They have stories to tell."
Dane County Juvenile Court administrator John Bauman said the JDC may see changes in the coming years as state corrections policy adapts to operating without Lincoln Hills, the northern Wisconsin youth prison where investigations revealed cases of abuse and neglect of inmates. Act 185, signed into law by former Gov. Scott Walker last year, mandates the closure of Lincoln Hills by 2021 and calls for the establishment of regional state-run and county-run facilities to replace it.
"We haven't planned out the future a whole lot, but when we get the (state) corrections kids here, we're going to really try to expand this," he said, referring to both the physical space of the JDC and programs like the Thursday lunches. "We could really get some kids with some skills who would be much more employable."
On top of employability, Pearson said those skills might be the difference between a hungry, easily irritated kid making a bad choice and a well-fed kid helping mom out at home.
"A life skill is just as important as education, and sometimes even more when it comes to the basic needs because some of the crime could be stemming from nobody doing things for you, or not being able to get things," Pearson said. "And maybe in a job interview, you're asked have you ever cooked before? So without even mentioning juvenile detention, you can say, 'I made tres leche cake.' Think about how that would sound from a teenager at a McDonald's interview." 
Share your opinion on this topic by sending a letter to the editor to tctvoice@madison.com. Include your full name, hometown and phone number. Your name and town will be published. The phone number is for verification purposes only. Please keep your letter to 250 words or less.