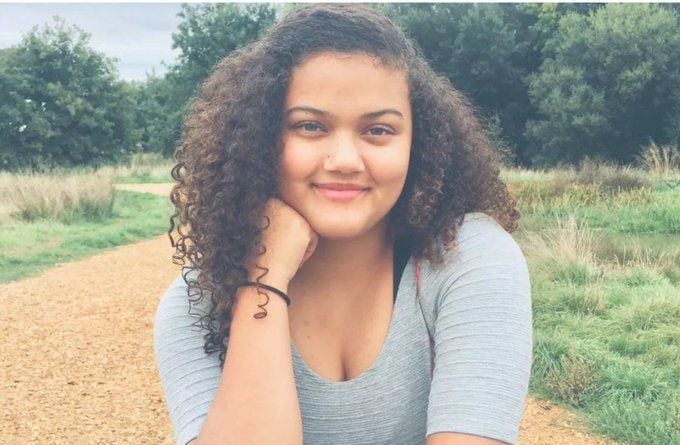 Madison interim Police Chief Vic Wahl announced on Friday the department is closing an investigation into an alleged burning attack on Althea Bernstein in June. MPD released a 107-page report, photos and several statements detailing the investigation that spanned nearly four months. 
Detectives found no evidence on video recordings from several cameras or witness statements that corroborated Bernstein's allegations that she was the victim of an attack near State Street on June 24. Reports of the alleged attack made international news. 
Bernstein had stated that as she was driving in the downtown area in the early hours of June 24 she was assailed by four white individuals who called her the n-word, threw lighter fluid on her and lit her on fire. Bernstein was treated at UW Hospital for burns on her face later that night.
MPD has reviewed footage from several cameras located along the route Bernstein traveled through downtown Madison that night and found that no vehicle pulled up next to hers, there was no footage of four men, as described by Bernstein, anywhere near the route and that because the traffic lights were all green through most of her trip, her vehicle was not stopped at a stop light, as she alleged. 
The investigation appears to show that Bernstein was at a boyfriend's near east side apartment on the night of June 23 before she left to drive to her brother's home in Middleton. Police interviewed her boyfriend and reviewed Snapchat messages between them in which Bernstein does state that she was attacked. 
Frustration mounted in the community and among Bernstein's family members over the summer when no public information was released by the MPD verifying the attack. According to the invesigation document, police began to explore other reasons she may have been hurt, including asking her brother, with whom she apparently had argued in the days prior, as well as her boyfriend. 
When detective Justine Harris contacted Bernstein on August 17, Bernstein said she was no longer able to recall specifics of the attack. 
Harris wrote in a report dated Aug. 18 that she contacted Bernstein in response to a missed call she saw from Bernstein from a couple days prior. She explained that police had been doing exhaustive searches through cameras and footage of the downtown area trying to find evidence of her alleged attack, but had been unable to find anything. She said that they began to look for other ways Bernstein may have been harmed including at the hands of her boyfriend, who they re-interviewed in that vein. 
When asked if her boyfriend may have had anything to do with her injuries, Bernstein said, "I don't remember anything." When Harris asked what she meant, Bernstein said "I don't remember the attack," that she was sure that the attack occurred, but "I just don't understand why there's no evidence." 
Boys and Girls Club of Dane County CEO Michael Johnson, who initially served as a liaison for the Bernstein family, said Mayor Satya Rhodes-Conway and Chief Vic Wahl informed him and other community leaders on Friday morning that the investigation had run its course. 
"I appreciate the time federal authorities and local law enforcement officials put into this case," Johnson said. "In the meantime, we will continue to provide support to Althea and hope and pray for her healing and well-being." 
The investigation materials do not contain any insight into how or when Bernstein could have been burned.
Sign up for our Crime & Courts newsletter
Get the latest in local public safety news with this weekly email.