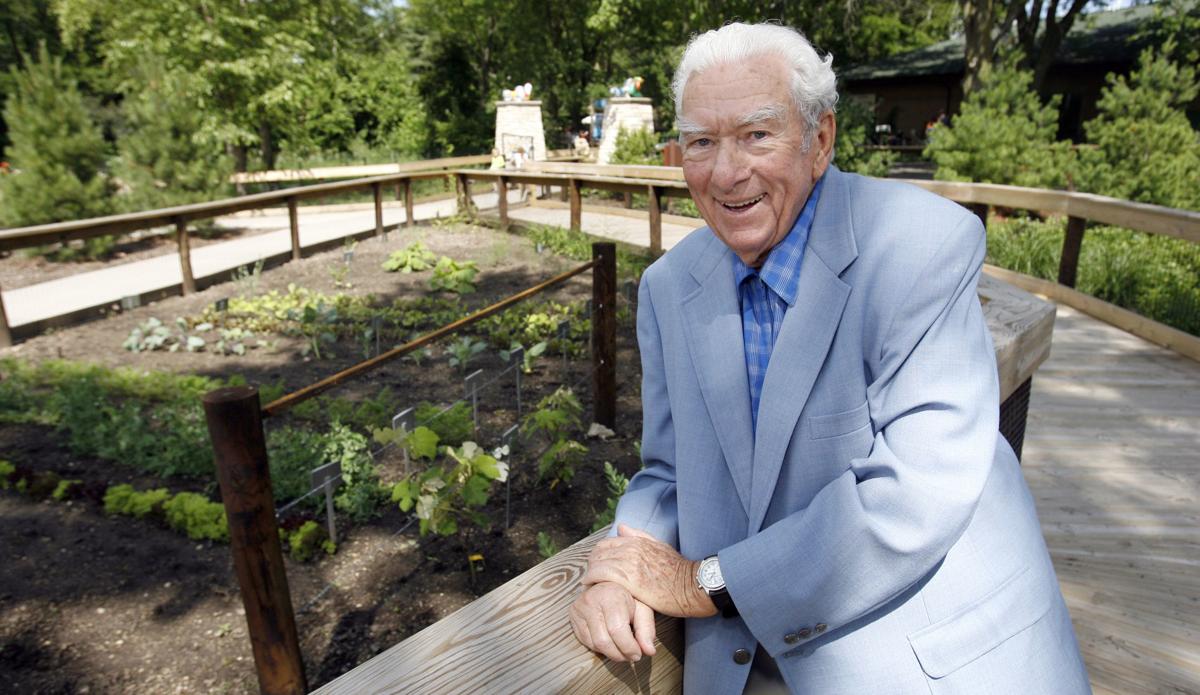 John H. "Jack" Lussier funded about 80 scholarships to Madison College every year and received dozens of thank you notes in return.
"The kindness and generosity of people like yourself truly amazes me and leaves me short of breath and brings me to tears," wrote one woman, who returned to school to become a dental hygienist in her 40s. "I used to think receiving help from strangers was something you only see on television."
That woman represents just one of many students, kids and nonprofits who benefited from Lussier's generosity.
On Friday, Lussier died at age 90. A major Madison philanthropist, Lussier contributed millions of dollars to projects around the city, many of which bear his name.
"He has left a real legacy in our city. You drive around, you see his name on so many things in the city of Madison. I think people will be talking about Jack Lussier for decades," said Michael Johnson, the former president and CEO of the Boys and Girls Club of Dane County.
Lussier formerly served as the chairman of The Capital Times board and the president of The Evjue Foundation, the charitable arm of the Cap Times. Lussier was also the nephew and one of the principal heirs of William T. Evjue, the founder of The Capital Times.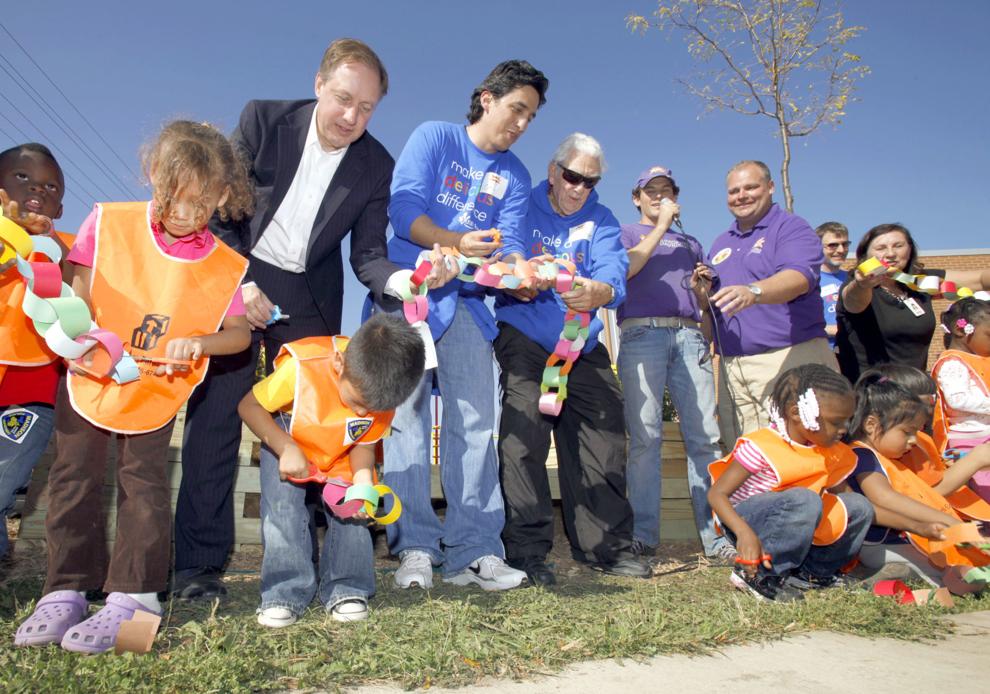 Throughout his life, he worked in journalism, sales, marketing and advertising, and eventually became the business manager of Madison Newspapers Inc. in 1970. Born in 1927, Lussier grew up during the Great Depression, and lived with a "disdain for luxury living," a 2007 editorial by editor emeritus Dave Zweifel said. Lussier's money went to local organizations like the YMCA, Olbrich Gardens, the Henry Vilas Zoo and the Salvation Army, among many others.
His generous donations could give projects needed momentum, as was the case with the Lussier Community Education Center on the west side. The idea for the LCEC grew out of the Wexford Ridge Neighborhood Center, which was cramped in renovated apartments. Organizers had a big dream: to raise $4.5 million and build a new 12,000 square-foot center.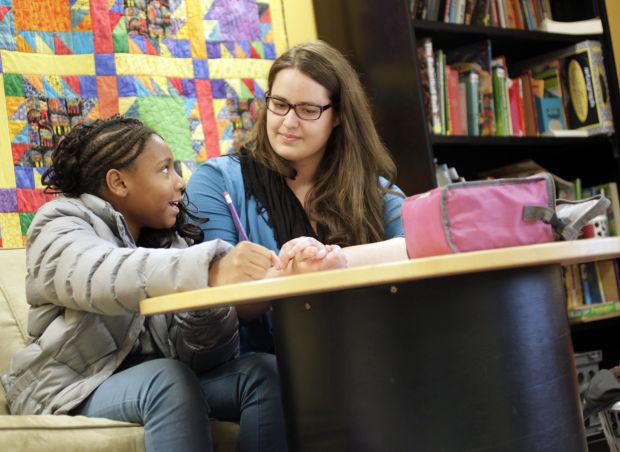 But "not everyone took us seriously," said Paul Terranova, executive director of the LCEC. Donors rejected them, saying the team didn't have enough experience raising money.
"They were right, we didn't," Betty Harris Custer, a founder and managing partner of Custer Plumb Financial Services, who chaired the capital campaign for the LCEC, said with a laugh.
But when Lussier committed $600,000, that gift turned "what some people saw as a pipe dream" into reality, Terranova said.
Lussier also believed in the Simpson Street Free Press, an after-school program that publishes student newspapers, before many others did, said executive director Jim Kramer.
"In those early days, some people questioned whether south side kids would want to read, write and be journalists. Not Jack," Kramer said in an email, adding, "Jack believed that these kids would want to do this, and they would use this opportunity to improve their school grades."
Lussier's donations to the Henry Vilas Zoo touch over 800,000 annual visitors, said Alison Prange, president of the Henry Vilas Zoological Society. Prange heard Lussier's stories about growing up with the zoo and said he wanted to make "sure other people had the opportunity to experience some of the joys he had as a kid," Prange said.
He loved seeing the polar bears at the zoo's Arctic Passage, and one of her best memories is taking Lussier to see the giraffes. She loved to "just see the joy" in his eyes when he witnessed what the zoo meant to the community, she said.
Lussier didn't believe that because he wrote large checks, he could control organizations, Terranova said. Lussier's attitude was "'I don't tell you what to do, this is your business," Terranova said.
But he was very serious about accountability. Becky Steinhoff is executive director of the Goodman Community Center, which includes the Lussier Loft & Teen Center. Lussier wanted clarity on program sustainability, roles and results, she said.
At Simpson Street, Lussier asked about the curriculum, kids' grades, school day attendance and reading proficiency. He wanted money to go straight to kids, rather than "overhead or bureaucracy or more meetings or more conferences," Kramer said.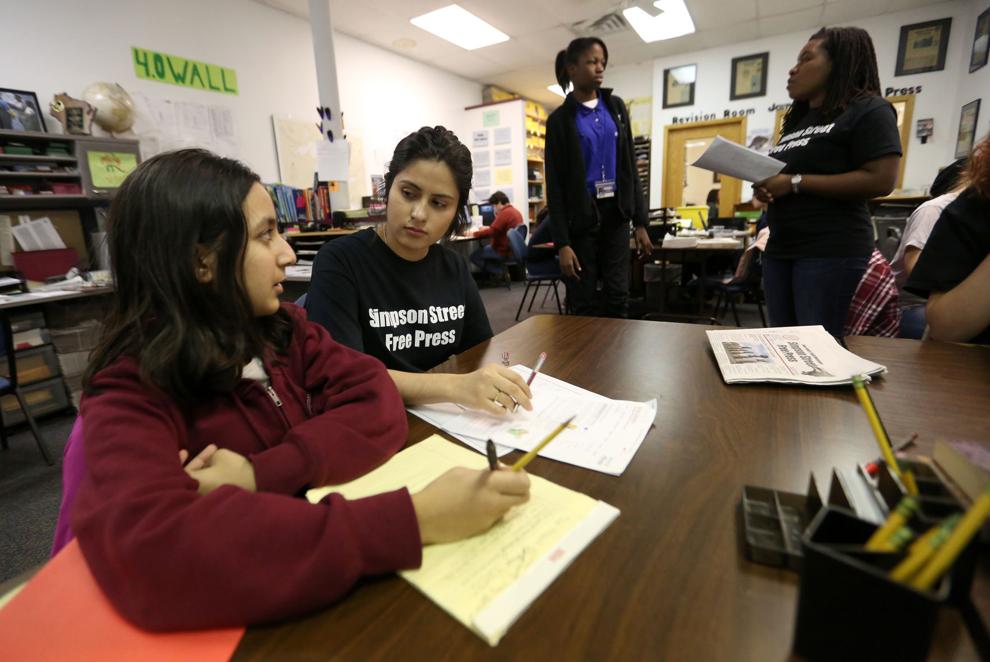 Some were initially intimidated by his all-business approach. Johnson will never forget meeting Lussier for the first time. The two were scheduled for a one hour appointment.
"You have 10 minutes," Lussier told him.
Johnson was startled. But they ended up talking for two-and-a-half hours about everything and nothing: weight loss, their favorite cookies and the city. Lussier became a "huge supporter" of the BGCDC over the years, Johnson said, and bought all the furniture for the club's new site.
And while Lussier may have been no-nonsense about results, he was "like a teddy bear" around kids, Kramer said. That was clear when he would come check in on Simpson Street.
"I marveled at Jack's ability to talk with children," Kramer said. "I just thought it was such an episode of community, him walking around the newsroom and a bunch of kids showing him their articles and all their edits."
Lussier would also drop in at the BGCDC or teen events at the Goodman Center and routinely appeared at LCEC community dinners.
"He was a part of the center in a way that kids who grew up in the center knew Mr. Lussier," Terranova said. "There are supporters and donors who give money and then they just hear about things through your newsletter or you have coffee together once in a while … he definitely liked to be in the space that he supported."
Steinhoff once mentioned that a new youth music program was performing its first concert. Lussier, a musician and drummer for area jazz bands, decided he would come and play with them. The only problem?
"They weren't very good. I think he regretted doing that," Steinhoff said, laughing. "I just remember thinking, 'Oh my God, Jack's going to be so mad at me. He found the humor in it, but told me he wouldn't be doing that again.'"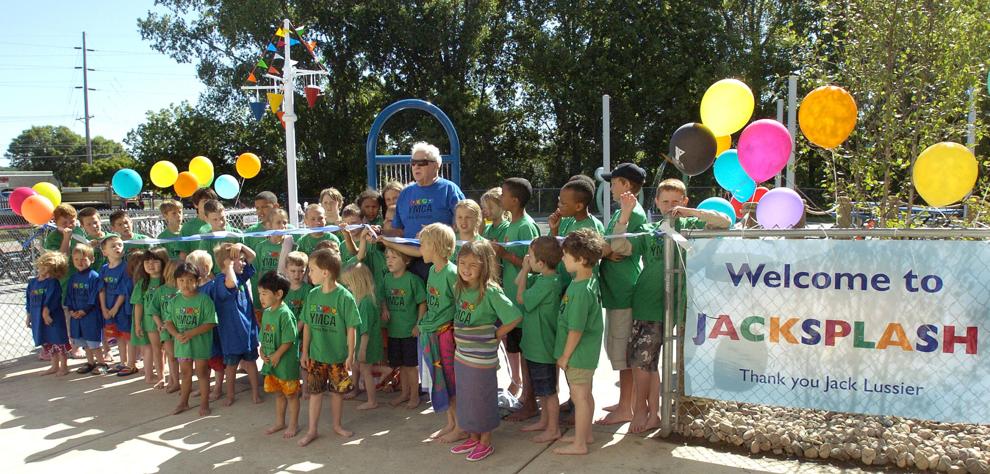 To see more of Lussier's influence, just look for his name on buildings and projects around town. Along with the LCEC and the Lussier Teen Center at Goodman, there is the Lussier Family West YMCA, Jack's Splash park at the Lussier East YMCA, the Lussier Family Heritage Center, Lussier Stadium at La Follette High School and Lussier Park at Fish Lake.
A friend once told Custer that there are wealthy people who keep their money to themselves or their family, and there are people who choose to give anonymously.
"And then there are those who actually know that the public acknowledgement of gifts also inspires other people to give," Custer said. "I really think that (Lussier) knew if people saw that he was giving, it was kind of a seal of approval … (his) way of acknowledging this is for real, this is an organization that is worthy of support.'"
Custer thinks that more than leaving his name, Lussier "wanted to leave a mark."
"(Madison's) a much better place because Jack Lussier lived here," Custer said. "All any of us can hope for is that we've left a mark on the community we lived in."