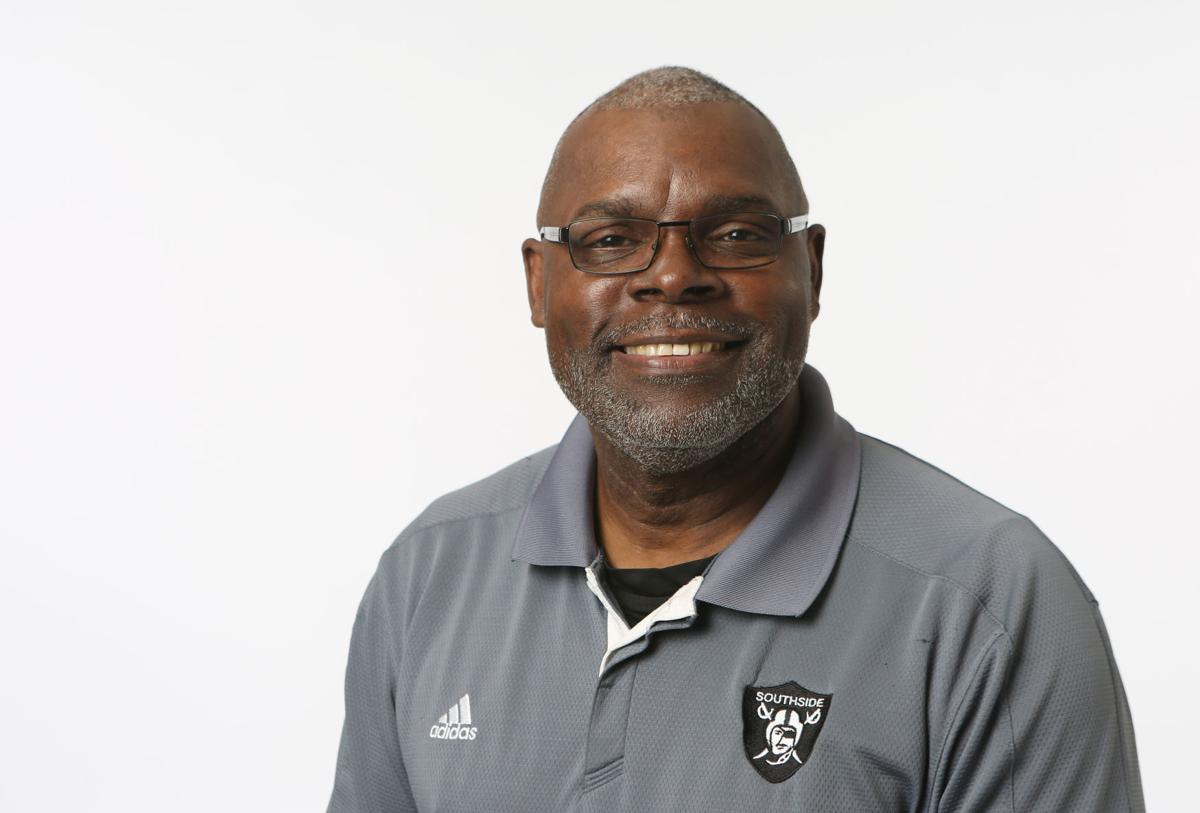 Isadore Knox is a retired civil servant and longtime co-director of Madison's Southside Raiders youth football team. His career included working in the Dane County Office of Equity and Inclusion, where he oversaw the implementation of the restorative court system, and a term on the City Council.
Even after his retirement in January, Knox has remained active in the community as president of the South Metropolitan Planning Council and continues to be involved with politics. He is currently working on Supervisor Shelia Stubbs' campaign for Assembly.
Where are you from? Tell me about your background.
I'm originally from Milwaukee, where I worked in a lot of different capacities. I worked in the human resources unit for Milwaukee Public Schools for a while, worked for the city briefly. I end up getting to Madison is I took a state job as a prison guard. Eventually, I was promoted and transferred to Mendota Mental Health here, where the forensic security prison is.
Eventually married my wife, she was at UW, and afterward we had five kids. My youngest is a senior at UW. I have four daughters and one son, they have seven college degrees among them. It's a good place to raise your kids. My wife and I are both long-term government employees and retired. I worked 18 years in different state agencies and finished my last 17 years in the county executive's office and then the Tamara D. Grigsby Office of Equity and Inclusion.
One thing me and my wife have always done is try to make a difference in the community. She's a track coach, she has an award-winning track team called the South Madison Panthers. I started doing Southside Raider football when I came here. I have a couple of nephews who played in that program, one of them, Derek Stanley, went to University of Wisconsin-Whitewater and played professionally for the St. Louis Rams.
When did you start coaching?
This is a program that is 48 years old and I started in the early 2000s as a fan because my three nephews played for them. Eventually, I became a coach and the last 12 years I've been a co-director. The Raiders are kind of a south Madison institution and it may be one of the longest-serving youth intervention and prevention programs in the area. We also have cheerleading, that's a big part of it. It's a positive institution in south Madison.
We have four to five teams and each team practices two to three times a week and the cheerleaders practice as well. Our home field is at Penn Park, which is a memorial field named after founder Will Boyd Smith and Tyrone Braxton. Most people know Braxton, he's from Madison and went to North Dakota and is a two-time Super Bowl champion, so he's one of our main guys. Tim Jordan is another from our program, Reese Gaines, he went to the NBA, and then my nephew of course.
Is there any other community work you do?
Yeah! It's funny, I retired in January but I'm busier now than when I was working. I'm also president of the South Metropolitan Planning Council and that's an organization designed to support neighborhood associations in south Madison. I've been associated with them the past five years, but the last two years I've been the president. It's very important, one of our past projects was Penn Park Partners. At one-time Penn Park had a lot of antisocial behavior going on and we worked hard trying to support positive events. We had one last night, we had a movie night and we showed the movie "Coco" and there was food and the community came out and it was a great event.
What's the most enjoyable aspect of the work you do?
Well, for example, when I'm coaching the Raiders, here you have these fourth graders. You know them as kids and then (you're) beginning to see them graduate on to high school and college and then later you see them as inspiring and productive members of society. To me, that's the fun part. So there have been a lot of success stories that help you stay committed. I have to say that not all of our stories are positive, we do have people who stray and may end up in prison and those situations are tough.
We always say that we just try and make an impression. We can't win them all but we certainly try to provide a good support system for young people who might otherwise not have an opportunity to learn things like discipline or teamwork. My wife and I just know we have to continually give back and our motto is just to serve. (That's) pretty natural for two people who have been government servants to be community servants, and hopefully the people we touch will continue to give back as well.
Is there any advice you have for people who wish to be more involved in their communities?
People need to realize they can always contribute to your community, you don't need to be a rocket scientist to contribute. There are young people who need mentors or tutors and we have senior populations that need help. My friend Richard Brown goes out with four boys and he pays them to do lawn work and things like that so they can learn the value of a dollar and hard work and that they are important to our community. Everyone can contribute to and enhance your community. Usually it starts at home, but then you work outwards and you will find there are tons of opportunities out there.