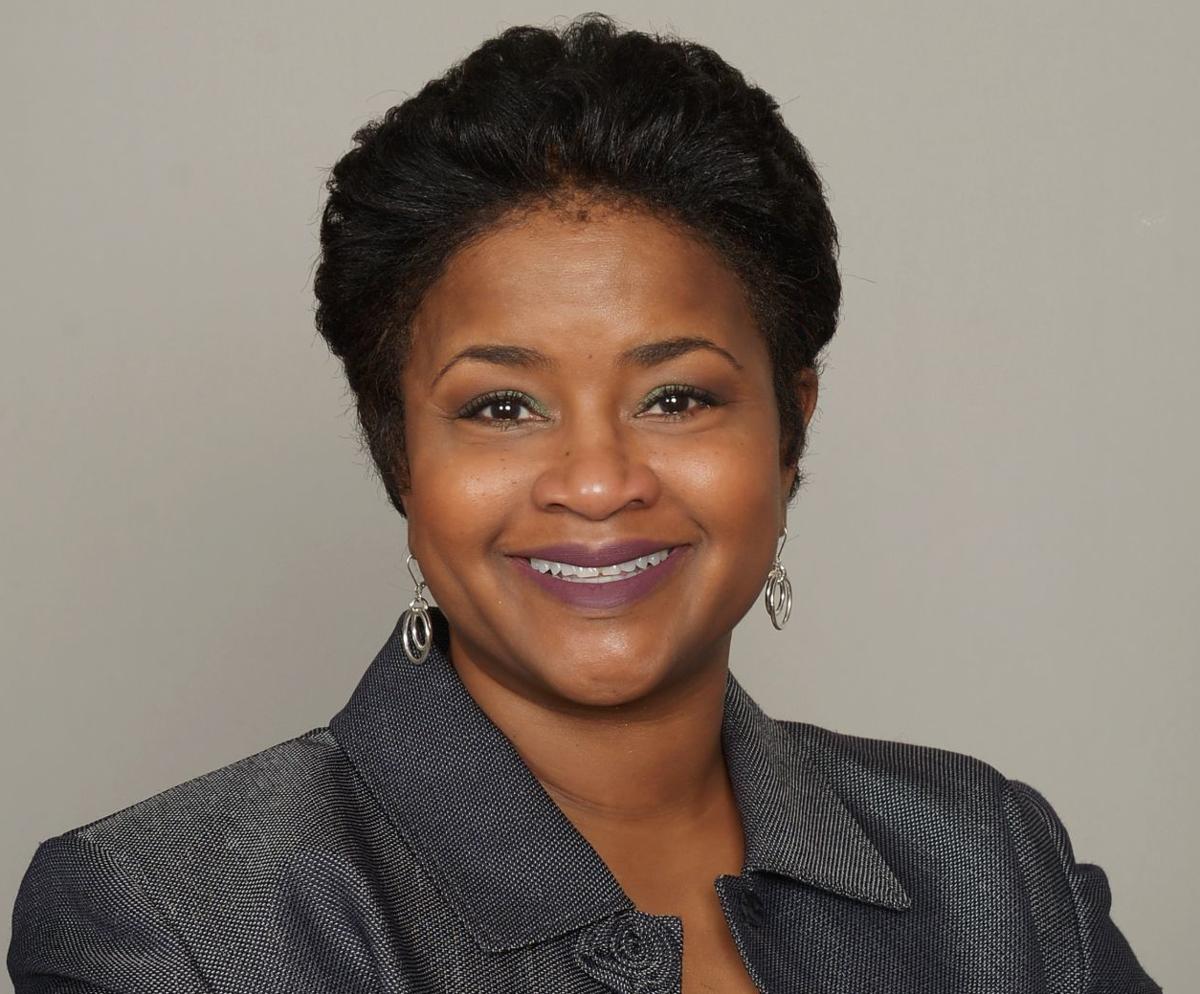 Camille Carter has been the president of the Madison Black Chamber of Commerce since January 2017. For her work in that role, Carter was the recipient of the Charles Hamilton Houston award for Outstanding Community Service in Economic Development, an award she took home in August of 2018.
Carter, who graduated from Michigan State, runs Financial Services Group of Wisconsin, LLC. She has also worked in key positions at North American Bancard as well as Massmutual Financial Group.
The Madison Black Chamber of Commerce focuses on helping black businesses achieve financial and technological stability. The Black Chamber partners heavily with Madison College in order to facilitate education and training for business owners. On Feb. 20, the group will host its third annual Black Chamber awards and exhibit banquet at the school's Truax campus.
What should we expect from this year's banquet?
It's our third annual award and recognition program. Well, it's both a recognition program and an exhibit of black excellence within Madison and the Dane County area. We do give some awards out and this year we certainly won't disappoint. We have kind of shifted our award categories a little bit and expanded them. And I know that there are at least ten awards that will be going out to very deserving businesses and entrepreneurs around the area. We're very excited to just continue to expand our program and to home in on a lot of the good things that people are doing out in our community!
What are the characteristics of an award-worthy business?
Well, the mission within our Chamber is to certainly build community and economic development among our businesses and entrepreneurs. So what we've looked for is to recognize entrepreneurs who show extraordinary characteristics of economic empowerment. So we are looking for businesses that are healthy and thriving. So we are looking at special characteristics that are above and beyond just having the doors open, but really are empowering other people to be solid positive contributors to businesses within Madison.
Are there any businesses that stand out for their work in those areas?
Yes there are! Unfortunately, I need to refrain from saying those businesses names only because we do have a nomination process that's open, currently at this time, for the community to actually share and nominate businesses for the awards.
So we really want to allow the community to share their input and those awardees will be voted on and will be selected, I believe, a week before the event.
What has it been like working with Madison College and President Jack Daniels?
We do have an expanding and developing partnership with Madison College that we're very proud of. We, again, are a very small agency really operated and run by volunteers. Madison College has been extraordinary in working with us, not only to provide us the space for this wonderful event, but they also help us individually in the areas of some of our programming and services. So we're quite proud of that. They are certainly an extraordinary organization and do a wealth of things within the community.
What does the Black Chamber do? What makes you stand out in the community?
First of all, as an organization we are five years old. We are a growing and young organization. So we have a lot of life ahead of us and a lot of expansion that we're excited about. But we have done some extraordinary things within the time that we have been a chamber. We have certain technical services that we extend to entrepreneurs in the areas of marketing and accounting and bookkeeping. We also have focused on working with our restaurant and service providers on a lot of their marketing and their work skills to help their businesses.
We've also started the nation's first Black Restaurant Week which we hold the second week in August every year. This is a really strong focus on our food service industry and to bring awareness that there are a lot of black restaurants within our community providing some great culinary contributions.
We also have and are developing our black business incubator, and that's a new and evolving service that we have and are working with startup businesses on how to launch their business and really creating a solid foundation for them to proceed and grow further into expanding their ideas.
What's involved in participating in the incubator?
It's a six to eight week program that involves technical services for new businesses to really get in there and work with some peer-to-peer mentoring and some direct technical services to help them build their businesses.
Who's providing the mentoring?
They are tax professionals, bookkeepers, marketing professionals, people skilled in those specific areas. They're relationships the chamber has developed and provide to our members.
How did you come to be president of the Black Chamber? What motivated you?
I had wanted to be involved because I too am an entrepreneur and have grown a successful business. And at the time I was building my business and the chamber came to me and asked me to be a part of the chamber, just as a business owner myself. And then as the organization began to take form and leadership was developing and evolving I was asked to step forward in the president's role within the board and that's literally how my career started, or should I say, expanded within the chamber. I never saw myself in this capacity with the chamber. So it has been a surprise as to how my career has kind of twisted and turned but it is work that I am passionate about and that I hadn't prepared to do. It wasn't really planned.