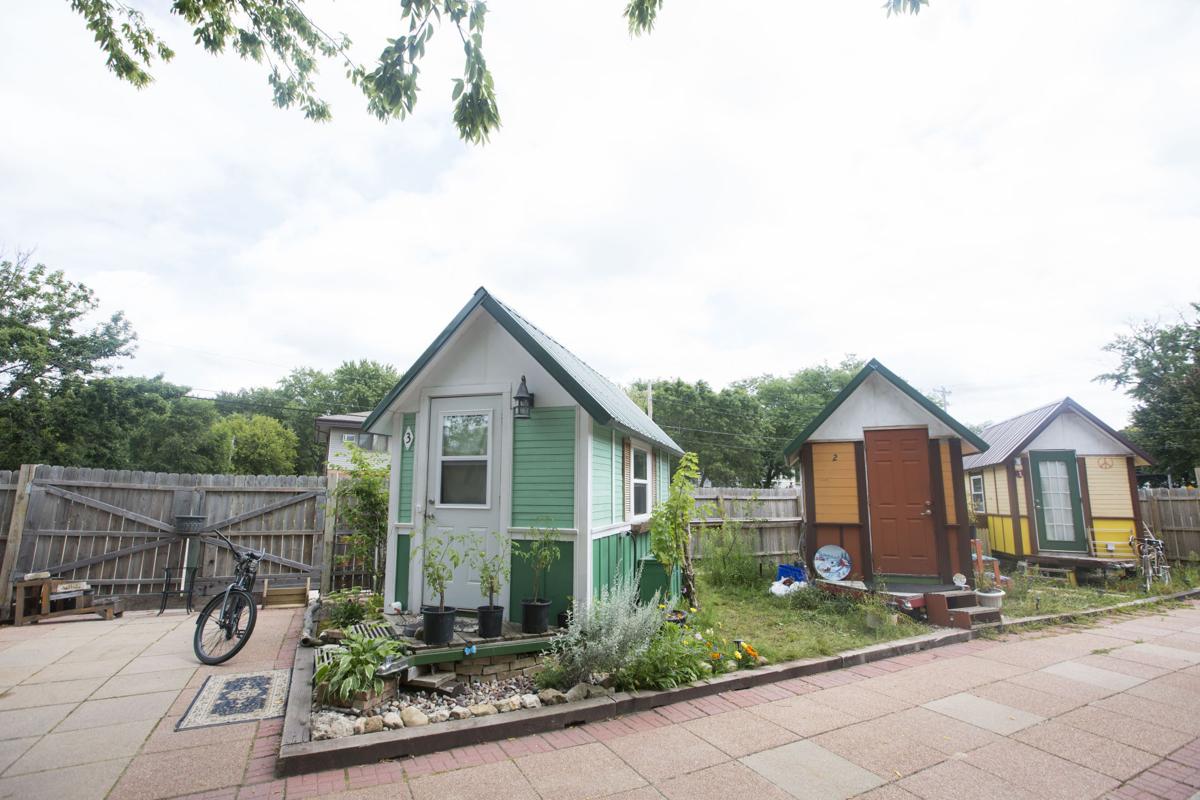 Gene Cox became homeless because, in 2013, his car broke down.
He couldn't afford to fix the car and pay rent, so he bought a van instead and lived in it.
He used a lot of gas to keep warm in the winter and would dodge into libraries and malls for a few minutes of cool air in the summer. But the logistics of living in a vehicle weren't the worst part, he said.
"The isolation is terrible," Cox said. "A lot of times I felt like I was going insane."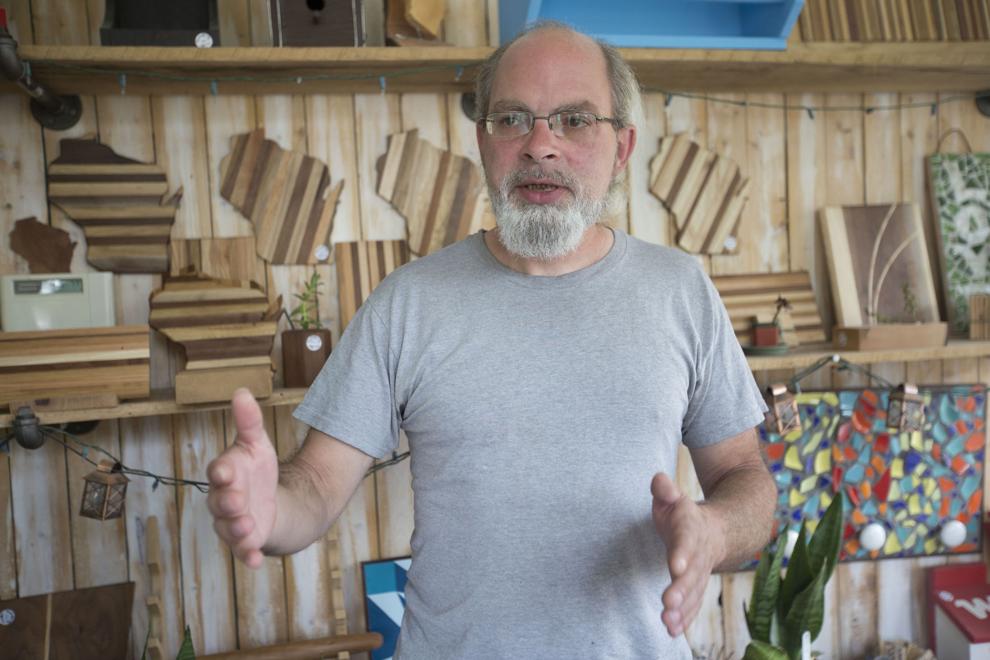 The libraries probably saved his life more than once, he said. He would read books on philosophy as "something to keep my mind off the situation, other than alcohol or drugs."
Today, he lives in the Occupy Madison Village, a community of 99-square-foot houses for the formerly homeless.
"Living in my van wasn't so bad. A tiny house is a little bigger than a van, but really, it's about the community," he said.
That community, located at 304 N. Third St, is currently home to four individuals, and it wants to grow so that more people like Cox can move in. An upcoming auction will help raise funds to allow more tiny houses on the property.
AN 'IMPROVISATIONAL' START
Occupy Madison Inc. was formed in 2011 out of the Occupy Wall Street movement, and it started with an encampment of the homeless on East Washington Avenue.
"The process to get where we are now has been very improvisational," said Allen Barkoff, an OM board member. "We were a collection of people that met at that encampment."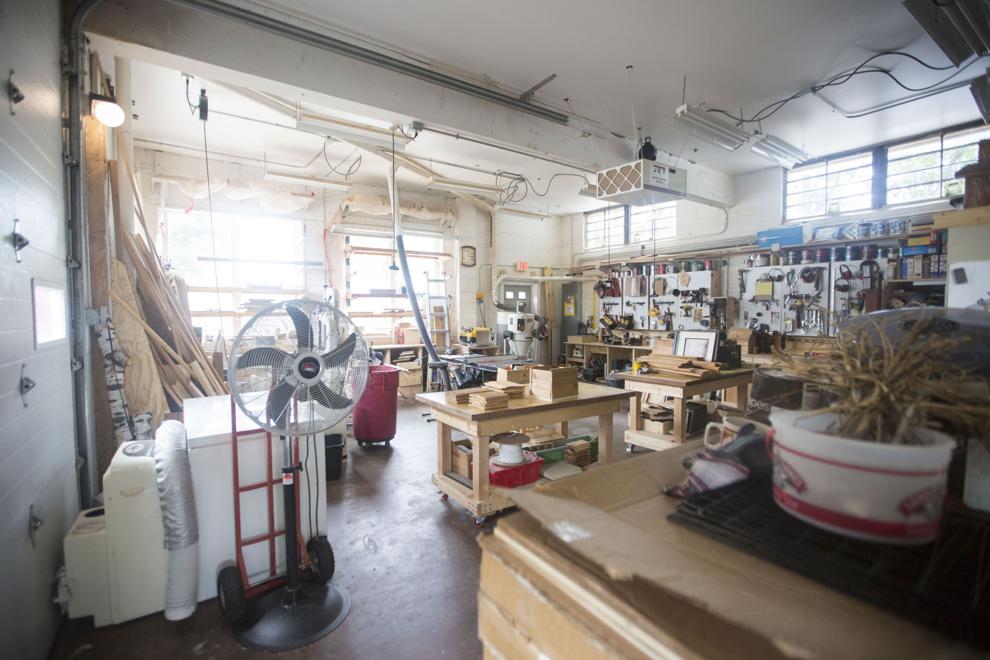 After East Washington, the group was kicked off of one property after another, setting up camp in county parks, the lawn of a social services building and spending a "pretty miserable winter camping at Token Creek."
Eventually, they formed a nonprofit and in 2013, started discussing developing a village. They rented a warehouse and built three tiny houses. In 2014, OM finally moved all three houses onto the current property, an old auto repair shop near Madison East High School.
The village includes gardens, a wood shop, a store to sell wood shop wares, communal bathrooms and a makeshift kitchen.
They have room for nine total houses, but per an agreement with the city, they can't add four more residents until they add a kitchen, additional bathrooms and a community room. That's likely to cost somewhere between $80,000 and $100,000, Barkoff said.
There are hundreds of people in Madison without housing, he said. "I'm sure that there would be a number of people who would be a good addition to our village."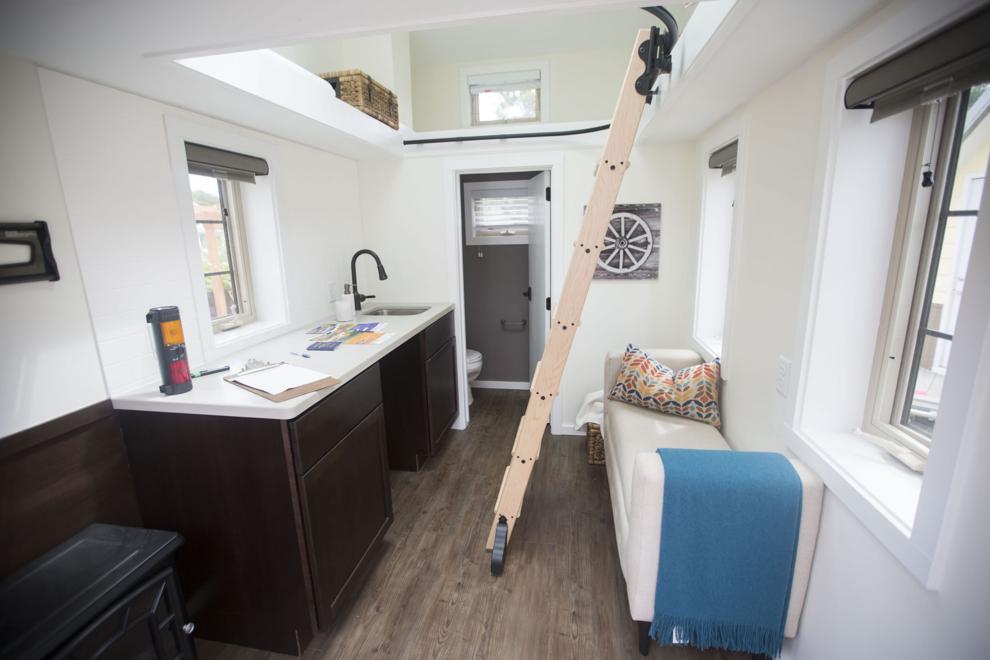 The auction aims to make a dent in that need. State Rep. Chris Taylor, D-Madison, will act as an auctioneer for items like Adirondack chairs and a tiny library constructed by OM residents, and even a luxury Tiny House. It will be held on Saturday, August 26, at 11 a.m.
Barkoff knows that housing a few more homeless out of a few hundred doesn't sound like a lot, but the village has its advantages, he said. First, there's cost-effectiveness. Units are built with volunteer labor (the last few were made in local high school shop classes) and cost about $4,500 each.
And the effect of the village can't be measured by looking at Madison alone, he said. One part of Occupy Madison's mission is to spread the word about using tiny houses.
The Madison village has garnered a fair amount of national attention, appearing in publications like the Huffington Post and CBS News, and Barkoff has given many tours to people around the country who are interested in starting a similar village.
"When you look at the nine people that we have, it's like a seed, it's like a flower," he said. "When the seeds spread you can have a lot more flowers. There are people coming by here who are trying to do the same thing."
Another advantage is the community, although it's definitely had its ups and downs, Cox said.
"We've been struggling with the community aspect since we've been here," Barkoff agreed.
Not everybody has a community mindset, and some residents have struggled with alcohol or drug abuse and mental health, Cox said. Two residents had to leave because they weren't a good fit.
"I always say this would be a great project if people weren't involved," he joked.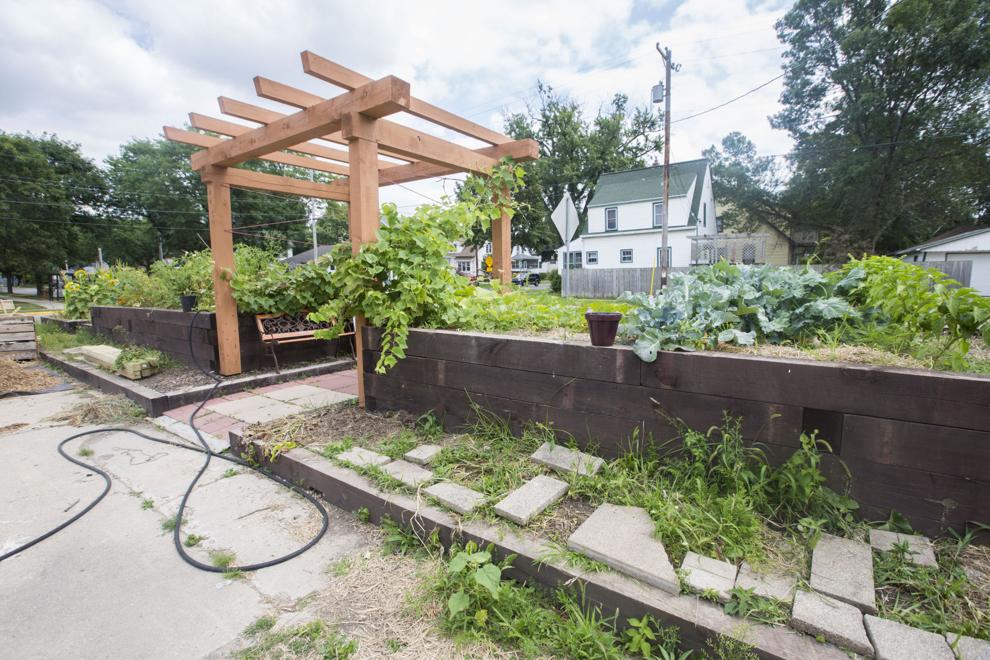 And although community relations inside the village can be tenuous at times, the village as a whole has been embraced by the neighborhood. 
Neighbors originally opposed the idea as it went through the process of city approvals. Many signed a petition against the village, citing concerns about lowering property values and increased phone calls. 
But with more meetings, as neighbors were introduced some people that would be living in the village, sentiment began to shift, Barkoff said. Neighbors even came to help prepare the property, putting in pavers, working on the raised bed gardens and renovating the workshop.
It's a testament to another benefit of the village: its power to de-stigmatize homelessness, Barkoff said.
"More and more people came to think that this was a great thing," Barkoff said. "Now I would say we have 100 percent support from the neighborhood."