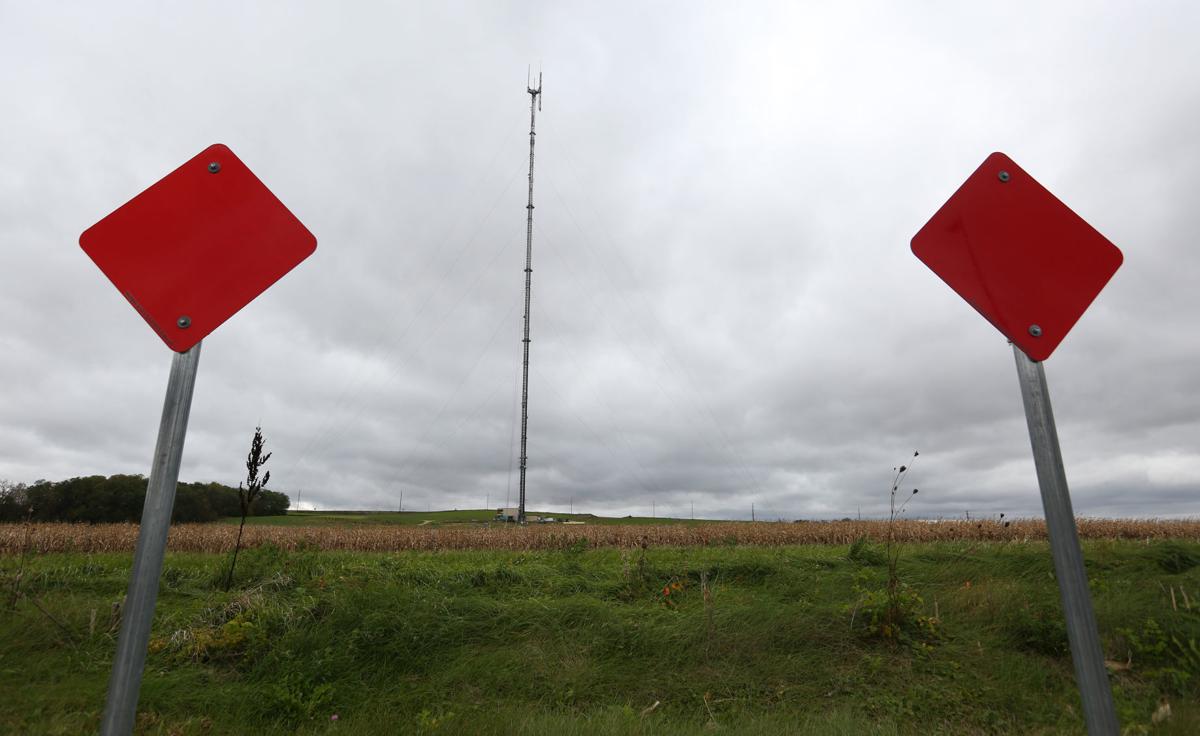 On Oct. 18, WISC-3 changed its over-the-air broadcast frequency from high-frequency UHF to lower-frequency VHF, setting off a series of events that have vexed viewers to this day.
But the station got paid handsomely to make the move.
According to Federal Communications Commission records, in 2017 WISC took part in a complex bidding process called a "reverse auction" to sell its place on the broadcast spectrum, which it's held since getting its original license in 1956.
In a reverse auction, participants bid the amount they want to get paid for a commodity rather than the other way around. WISC had originally asked for more than $90 million to give up its broadcast real estate, but after 26 rounds of bidding walked away with just over $48 million.
Tom Keeler, vice president and general manager of WISC, said the money will go toward making the station and its owner, Morgan Murphy Media, more competitive in a changing media landscape that's increasingly dominated by big players like Sinclair and Nexstar. 
Based in Madison, Morgan Murphy owns a dozen TV stations in Missouri, Texas and Washington state, as well as another Wisconsin station in La Crosse. It also owns radio stations and Madison Magazine.
Keeler said the company is looking at possible new acquisitions.
"We're going to reinvest that money into our ability across our six markets to serve our communities, to cover news," Keeler said. "It's our intention to compete at a level that keeps us at par with the big guys."
The only other local station to take part in the process was WKOW-27, which proposed to "go off-air." That station started off with a bid of more than $202 million, but dropped out in the 24th round after an unsuccessful bid of $72.4 million, according to FCC records.
Tim Allen, vice president and general manager of WKOW, didn't respond to several messages seeking comment on whether the station planned to maintain a presence on satellite, cable and other media formats if it had been successful in selling its bandwidth.
The reverse auction was the counterpart for an auction for the space on the broadcast spectrum that WISC and about 1,000 other stations vacated. That bandwidth will be devoted to cellular service and the coming revolution that will power fifth-generation, or 5G, technology. That technology will be the backbone for the tech world of the future, making possible innovations like ultra-high-speed internet and self-driving cars.
The auction brought in about $20 billion from carriers like T-Mobile, Dish, Comcast and AT&T.
One distinction of the auction is that the bandwidth being bought and sold doesn't belong to those who buy and sell it; it belongs to the public.
"These frequencies are really public resources," said Barry Orton, a University of Wisconsin-Madison emeritus professor of telecommunications. "So when television stations get paid, or radio stations get paid, to rejigger their frequencies, and then cell phone companies or whoever else gets to pay to use it, there's a complicated auction system involved, and the public gets some kind of reimbursement."
WISC, WMSN (Fox 47) and WIFS-57 have changed their frequencies, while other local stations will maintain their places on the spectrum.
The stations that didn't take part in the auction, but still have to move, will get reimbursed by the FCC. For instance, according to the FCC, WIFS is asking for about $1.2 million. 
But installing new antennas has disrupted television signals for all local broadcasters except WMTV-15, as that station is the only one that doesn't broadcast from a shared tower at UW Research Park in Middleton.
The change also required viewers to rescan their stations, which was a challenge for some elderly folks. Some TVs wouldn't detect the stations during the scan because the signals were too weak. 
Work on the tower was interrupted last month because of storms and high winds. Because there are a limited number of businesses that do risky tower work, and there are hundreds of stations trying to hire them, the crew moved on to Seattle and has recently returned to finish the job, Keeler said.
He said the work should be completed in a couple of weeks.
That will allow the stations to discontinue broadcasting from auxiliary antennas that are running at reduced power halfway up the 1,314-foot tower and go to full-power broadcasting from the tower top. Keeler said because the new VHF frequency is a longer wave length, it will travel farther, possibly expanding the range for viewers.
But it also provides less penetration, which could hamper reception in urban settings. He said the station has applied with the Federal Communications Commission to run the signal at maximum strength, but it won't be clear if that move will be needed until testing is done after the antenna is up and running.
Share your opinion on this topic by sending a letter to the editor to tctvoice@madison.com. Include your full name, hometown and phone number. Your name and town will be published. The phone number is for verification purposes only. Please keep your letter to 250 words or less.
Be the first to know
Get local news delivered to your inbox!