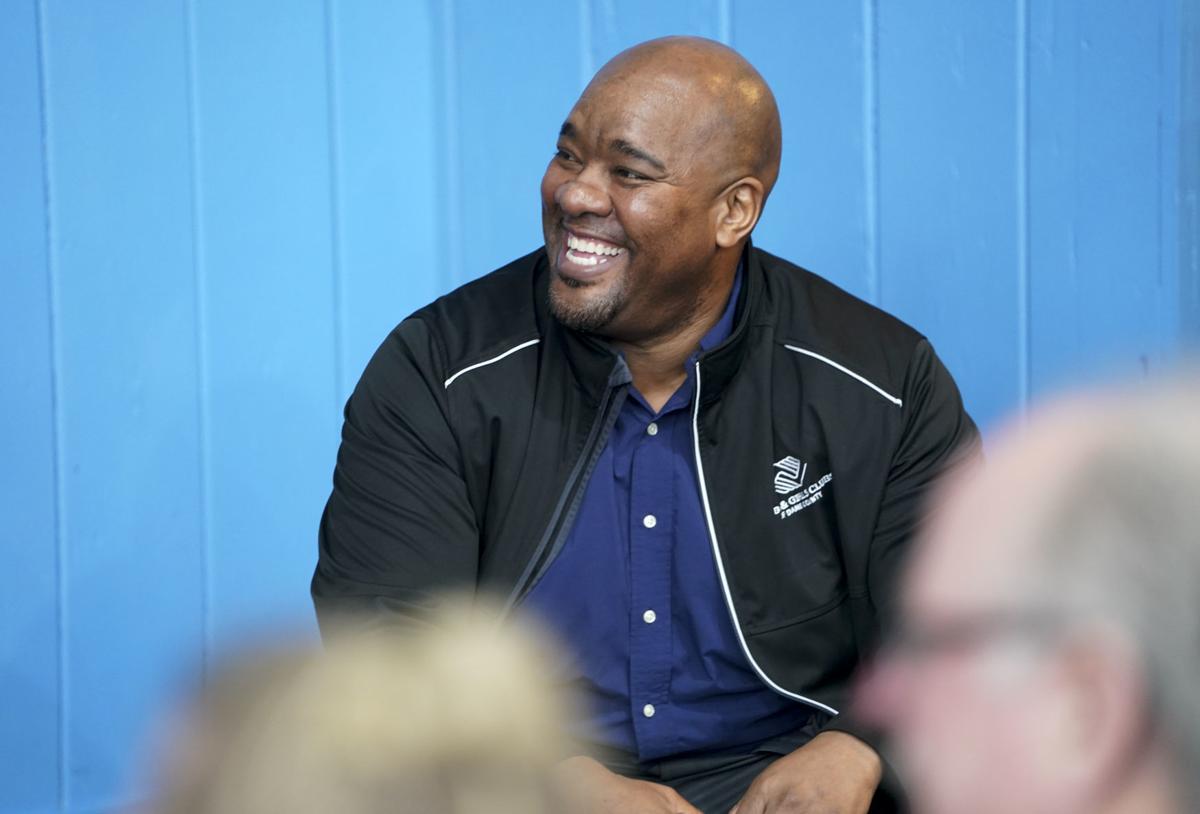 The United Way of Dane County, one of the largest sources of private funding for nonprofits in the Madison area, has implemented a shift in how it decides which organizations will receive grants. But several community leaders and nonprofit executives were critical of the change in priorities.
For 2020, 53 organizations operating 118 programs will receive funding from the United Way. The organization announced last week that it will focus on funding services that target families with children from birth to 5-years old and those dedicated to finding permanent housing for families.
United Way announced during an event Thursday morning that it will distribute $19.2 million to Madison-area nonprofits. 
Boys and Girls Club of Dane County president and CEO Michael Johnson said he was informed just two weeks before the start of the new fiscal year that United Way would be cutting $76,000 for his organization's middle school and teenage after-school programs. Johnson said he was forced to scramble in order to figure out what the club will do to maintain the services.
"We serve more kids than any other nonprofit in Dane County and we were told that they support kids of color," Johnson said Friday. "Renee (Moe, United Way CEO) said that when they get more funding we'll be the first ones back on the list, but we're not going to hold our breath. We pretty much got two weeks notice and they cut our teen programming at our facilities."
The funds that Boys and Girls Club lost go to things like providing middle school children with money for field trips, tutoring, transportation and keeping its doors open after hours in order to facilitate free meals.
Johnson said he was shocked by the manner in which United Way went about making the change. 
"We were shocked by the level of the cut given that we serve kids of color in two of the most challenging neighborhoods in all of Madison," Johnson continued, referring to south Madison and the Allied neighborhood. "We've got to figure out how to plug that gap. Based on our relationship with United Way, I would have thought they would have given us notice."
Johnson is not alone in that sentiment. The Colonial Club in Sun Prairie, which works with senior citizens, has partnered with and received funding from United Way for 47 years.The organization's funding was completely cut. 
"It was disappointing to say the least. The way it was handled was disappointing," Colonial Club CEO Bob Power said. "I got a voicemail about it. No face-to-face, no time to understand what they were thinking. United Way started funding us in 1973. And so, yeah, you think about a couple that's been together for 47 years breaking up in an email or text. But that's what happened to us."
Moe said that in 2017 and 2018, the United Way worked with partners and volunteers to design new investment priorities. The organization's Vision Council, along with other volunteers, worked to identify "underemployment, homelessness, school readiness, and health" as related priorities, according to the United Way website. Eight volunteer committees also discussed and debated research, best practices and next steps.
The United Way released a request for proposals from nonprofits to meet those priorities in areas like education, health and income. The organization received 189 proposals and volunteers used a scoring rubric to make investment recommendations.
"United Way programs are evidence based and effective," Moe told The Cap Times. "It is extraordinarily difficult for volunteers to make these decisions-it is never positive when we don't have enough dollars to give to great programs and organizations. When the community gives more resources, volunteers have more to invest."
The United Way provided the Cap Times with a list of all 2020 nonprofit grants and Moe said the process of determining which organizations were defunded or saw cuts was made by a group of over 100 volunteers.
"No funding is guaranteed," Moe said. "During our investment process redesign, we asked our partner agencies if they would be interested in moving the RFP to earlier in the year, which would move up the decision timeline. For the most part, their feedback was moving it would not make a difference. We are still exploring the timeline for our 2021 RFP."
The Colonial Club used money from United Way to fund its case management program and supportive home care. 
"It's enough money cut that you're not just going to solve that issue in a few weeks or months," Power said. "It's going to take us time to see how to replace those funds."
Power said Colonial Club has been fiscally prudent over the years and has enough savings and cash to be able to provide services throughout 2020. But if he cannot find a source or way to replace the United Way funding, he might have to consider operational changes in 2021.
"I don't know what those changes would be, but you just can't rule anything out," Power said. "It would be challenging because grant and revenue sources like United Way aren't terribly interested in supporting existing programs. Everyone wants to give you money to do a great new project and then you're kind of on your own."
Power said he attended a meeting in the fall with nonprofit leaders and United Way officials. He said he was disappointed that Moe did not attend that meeting and that she responded to his concerns weeks later with a brief voicemail. 
"The CEO of United Way didn't even come to that meeting, her staff took care of that. I would just think as an executive director, as I've been for 21 years, the CEO takes the good news and bad news," he said. "So that was disappointing as well."
For Johnson's part, the disappointment is in wondering what he will do to provide services for the kids and how to get more information from United Way going forward. 
"What's the story?" Johnson asked. "I'm not throwing them under the bus because it's their organization and they can do what they choose, but I think we need a level of transparency that we're not seeing."
Be the first to know
Get local news delivered to your inbox!