James Grant is looking for a job, but there's a criminal record standing in his way.
"Even finding something part-time is a struggle," said the 48-year-old Madison resident who was released from prison in June.
Timothy Holmes, 55, lost his job in Middleton a couple of months ago because the bus that got him to work didn't run on weekends.
For Schroyce Brown, a 25-year-old single mother who's been looking for work since May, the problem is childcare.
In addition to those obstacles, the three job seekers have something else in common: They're black. None of them feel that they've been overtly discriminated against, but they have no doubt that the color of their skin has a bearing on their job situation.
"We know it's illegal to discriminate based on a conviction record," said Grant. "People don't honor that, especially when it comes to black people."
"You get more offers for the lower-paying jobs," said Holmes, who counts customer service and sales among his skills. "That's what happens to us, as far as being black men. Arby's, McDonald's, I can get a job there in a second, but that's not going to pay the rent."
"I think you get looked at differently when it comes to certain positions," said Brown. "I think a lot of people think blacks are lazy."
Hurdles to employment like no access to transportation, lack of affordable child care, inadequate training and criminal history are far more likely to keep African-Americans from landing a decent job than whites. In addition, advocates and black job seekers say, blacks face both conscious and unconscious bias in the hiring process. And all those factors could help explain why a Labor Day report estimated that Wisconsin blacks are three times as likely as their white counterparts to be unemployed.
And as Dane County looks to make headway in reducing those racial disparities in the wake of the groundbreaking 2013 "Race to Equity" report, which detailed many of the factors that erode the quality of life for African-Americans, there's still a long way to go. The report may have jump-started efforts to reform the criminal justice system, equalize the education system and improve employment prospects, but many say the earning potential for African-Americans is still stunted by the color of their skin.
According to the Labor Day report from the University of Wisconsin-based Center on Wisconsin Strategy, "State of Working Wisconsin 2016," while the overall unemployment rate for the state hovers at 4.2 percent, the rate for blacks is about 11.6 percent. That's nearly twice the rate of Hispanics, and the third highest in the nation. It's nearly 30 percent higher than the U.S. black unemployment rate, which stands at 9 percent.
Another 6 percent of Wisconsin blacks are working part-time but looking for full-time work.
Yet community leaders are optimistic that awareness and a concerted effort on the part of nonprofits and local officials will eventually make a difference.
"Over time, that should change," said Erica Nelson, director of the Race to Equity project. "The work that people are doing, like the Urban League and others around job training and employment and creating collaborations and partnerships with the private sector, that should impact numbers over time."
A year earlier COWS put the black unemployment rate at 19.9 percent, five times the rate for whites and the highest in the nation. Laura Dresser, COWS associate director, said the drop may be a statistical glitch stemming from low sampling numbers — blacks account for only 6.3 percent of the state's population — which can skew the numbers. But even if it's accurate, there's little reason to celebrate.
"It's good to see at three times rather than five times," she said. "That's better, but it's still the third worst in the country."
Pinning down the reasons for the racial disparities in the job market is a daunting task. Most observers believe it's the result of a cascading array of factors that start at birth and continue through adulthood, like generational poverty, lack of educational opportunities, racial bias in the criminal justice system and discriminatory hiring practices.
While there are no current numbers for black unemployment in Dane County, the Race to Equity report put the 2011 rate at 25.2 percent. Since the recovery from the Great Recession, that number is certainly lower.
But Nelson said Dane County poses particular challenges for black job seekers.
The recession, she said, created a scenario in which low-skill, entry-level jobs were taken by whites, many with college degrees, who were willing to work those jobs because the higher-skilled job market had dried up.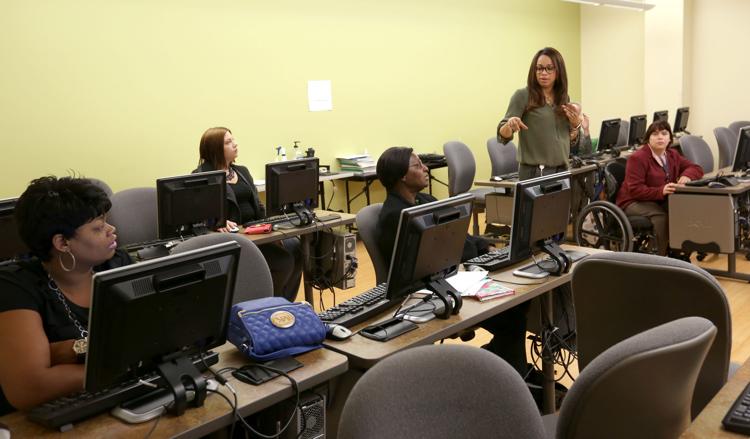 "That disproportionately left out African Americans who might not have had a college degree and were less networked," she said. "Not to mention the consistently operating aspect of bias in the hiring process."
And some believe that bias, conscious or unconscious, is at the heart of the problem.
"We're at the bottom of the totem pole," said Anthony Cooper, director of reentry services for the Nehemiah Center for Urban Leadership Development. "I hate to say it, but in the world we live in, that's how it is."
Racial bias in the hiring process isn't easy to prove. Few employers, even if they're conscious of it, would admit to it publicly.
But there is evidence that it exists.
In 2008 Devah Pager, a sociology professor at Princeton (now at Harvard), hired young men, both black and white, to apply for entry-level jobs in Milwaukee and New York city. She provided them with resumes with equal levels of education and experience.
The men applied for hundreds of jobs as waiters, sales assistants, laborers, warehouse workers, couriers and customer service representatives, alternating between having a clean record and admitting to a fictitious felony drug conviction.
She described the black men she hired in the study as "bright college kids, models of discipline and hard work."
Nevertheless, among those without criminal records, white applicants were more than twice as likely to get a call back.
"Even more troubling," Pager wrote in a column describing her study, "whites with a felony conviction fared just as well, if not better, than a black applicant with a clean background."
She concluded, "The results of this study suggest that black men must work at least twice as hard as equally qualified whites simply to overcome the stigma of their skin color."
Some black job seekers in Dane County arrived at similar conclusions.
"It takes a little more tenacity in going out and seeking it," said Holmes, who was recently filling out applications at a job fair at the Alliant Center.
Gary Jackson, 30, was also at the job fair. He's been getting by with temp work, but he's looking to improve his situation while he attends technical school to learn auto repair.
"It's on you to get an education to have the same chances," he said.
Jackson said he feels that all things being equal in terms of ability, if a white man is applying for the same job a black man is applying for, it's not going to be a fair process.
"We already know he's going to be offered the job before you," he said. "It's not going to be based on job requirements. It's going to be based on unspoken words."
But Jackson said he feels that the role race plays in the job market is "changing gradually," and he's optimistic about his future.
"It's all about that drive and determination," he said.
For many, especially those with multiple challenges, that's not enough. It's about getting help from community programs. And those with criminal records need a lot of help.
For years, Dane County has been listed among the worst in the nation in disparities in locking up black men.
According to the Race to Equity report, blacks are eight times more likely than whites to be arrested in Dane County. In a county where 5.2 percent of the population is black, African Americans make up more than half of the Dane County Jail population. And while African Americans make up about 6 percent of the state population, they comprise about 40 percent of the state inmate population.
All of which makes Nehemiah's Cooper a busy man. It's his job to provide support and find work for hundreds of Dane County's returning prison population, the vast majority of them black men. A former prison inmate who went on to become a job developer and recruiter for a national staffing agency before taking his current job, he has seen first-hand the hurdles that black ex-convicts face in the job market.
Cooper has forged relationships with some 50 Dane County employers, many of them small businesses, who are willing to give his clients a chance. But with the continual flow of men returning from prison, many are hitting a wall in the job market.
"I have guys that have probably more than 100 applications," he said. "And even if they do happen to get a dishwashing job or something like that, it's still, if you're a 30- or 40-year-old man, being a dishwasher at $7.50 — and in some cases it's not even full time — that just doesn't work."
One of Cooper's clients is "Eric," a 43-year-old Milwaukee native who was charged with attempted murder when he was 18. He was released in January after spending more than 19 years of his adult life in prison.
Eric, who spoke on the condition his real name not be used out of concerns that it might affect future job prospects, said he grew up in a broken family in a north-side Milwaukee neighborhood at the height of the crack epidemic. His mother was a drug addict and he described his neighborhood as "an environment that's like Beirut."
"It starts with the neighborhoods we grew up in," he said. "You become numb to certain things, the smell of gun smoke, walking over a body."
After manufacturing jobs dried up, other work was non-existent. He learned at an early age that he could make a living selling drugs.
Now he's trying to turn his life around. Since his release, he has worked a variety of temp jobs and is currently working part-time at a sandwich shop.
While in prison he gained experience in the building trades. Shortly after he got out, he landed a 14-week stint through a staffing agency refurbishing a local big-box store. Based on his performance, store officials asked him to fill out an application for a permanent job. But when his name went through a corporate background check he was told he wasn't a good fit, despite state and federal laws that ban employers from discriminating against applicants because of criminal histories unless their crimes pertain to their jobs.
Linda Ketcham, director of the Madison-Area Urban Ministry, said it's not an uncommon occurrence. Big-box stores typically use temp services to staff construction projects, then recruit those who perform well to fill out applications for a permanent job. After a criminal background check, ex-convicts are told they're no longer in the running. They rarely if ever hire a lawyer to contest the decision.
"We see this a lot," she said. "People will tell us, 'I have to have an income. I can't spend my energy fighting this. I don't have the mental or emotional energy to put into that plus put all the pieces of my life together.' So they just don't exercise their rights."
While Eric said he felt that he was discriminated against because of his criminal history, he didn't feel that he was the victim of racial discrimination at any point during his job search — except for when he sought work with better paying construction firms. He applied with several, had a "good interview" with one, but never landed the job.
Asked if he felt his skin color was a factor, he said: "I know it for a fact: (White) individuals that I was in prison with got a job with" the company.
Those without criminal histories face their own set of obstacles, often stemming from poverty, lack of education and spotty work records.
The Urban League of Greater Madison runs an array of programs aimed at work readiness skills like resume writing and interview techniques, and classes to certify job seekers in entry-level positions in information technology, customer sales and service, culinary careers, the building trades and health care administration.
Ed Lee, who oversees the Urban League's jobs programs, said that once participants get their foot in the door, they potentially have the opportunity for a career. The Urban League also helps with issues like child care, transportation and criminal backgrounds. Currently located on the city's south side, the organization, with backing from the city of Madison, plans to open a west-side location by 2018.
"One thing the Urban League has been successful at is being able to find people that really do want a second chance and are willing to work hard for it," he said. "And we have strong relationships with employers who are maybe willing to take a chance on somebody they wouldn't be willing to take a chance on if they just came in off the street."
He said the health care administration field is particularly rife with opportunities.
"If we give them that skill, then they can break into an entry-level job that pays $14, $15, $16 an hour," he said. "And it's an industry that will oftentimes pay for them to continue their education, and then they have opportunities to grow into roles like nursing assistants or medical assistants."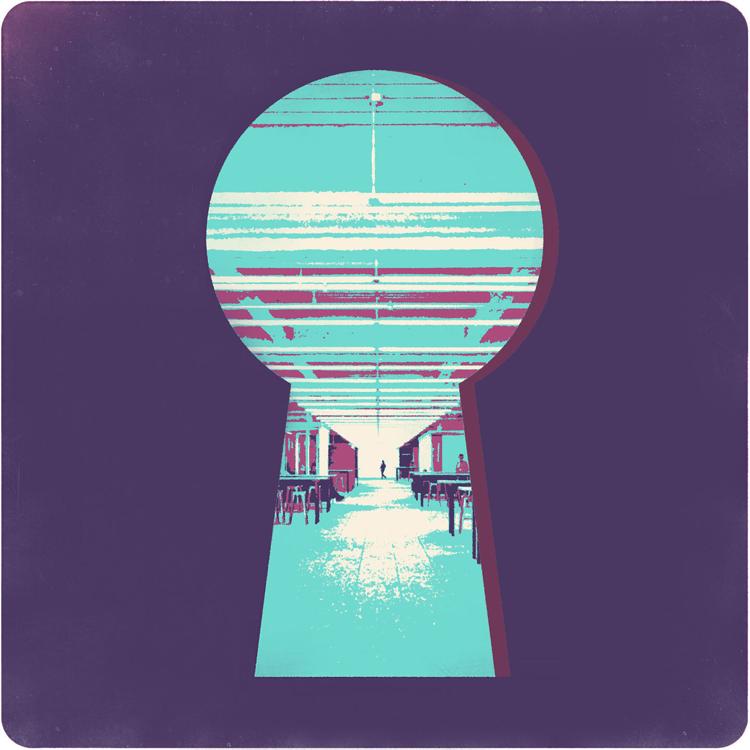 Vikki Brueggeman, human resources director at Zimbrick Automotive Group, said her company has hired people from the Urban League's customer service program.
"Any employee I can get who has prior training is better than an employee I can get with no training," she said. "The Urban League's trying to give them a leg up as far as being able to interview and get a job by providing those training programs. I think that's an underutilized or not-well-known fact in the community."
She said she became familiar with the resource through the United Way of Dane County's HIRE initiative, which seeks to pull people out of poverty by connecting them with jobs. Brueggeman signed on with the program two years ago, and she said it's changed the way Zimbrick thinks about hiring.
Last year the company hired a formerly incarcerated man.
"He's a wonderful employee," she said. "He's been promoted a couple of times."
She said some applicants with criminal histories have been hampered by an inability to obtain a driver's license, a requirement for insurance purposes. But in a county where the unemployment rate is lower than the state average, the HIRE initiative has expanded the hiring pool.
"If you look at the unemployment rate in Dane County, it's very low," she said. "So we need employees."
People with criminal histories, she said, will continue to get a fair shake when it comes to job opportunities.
"It's breaking down those barriers, the stigma and stereotypes of the formerly incarcerated," she said. "Some people make mistakes, and they move on."
But a good job seems a long way off for James Grant.
In a previous life, Grant gained clerical, data entry and customer service skills. But then drugs took over his life, culminating in an overdose. Over the course of a few years he amassed over 40 criminal charges, mostly retail theft but also including drug crimes, disorderly conduct and bail jumping.
He was sentenced as a repeat offender and recently finished a four-stint in the state prison system.
He sees a racial factor in his plight, from the prison term for non-violent crimes to his inability to get a part-time job while he gets the mental health treatment he needed years ago, seeks job training and gets his life together.
Sometimes, he said, he has trouble holding back the bitterness.
"From my experience, it's a big conspiracy," he said. "It's something to hold us back. It's people who really strongly believe that we should be in our place."