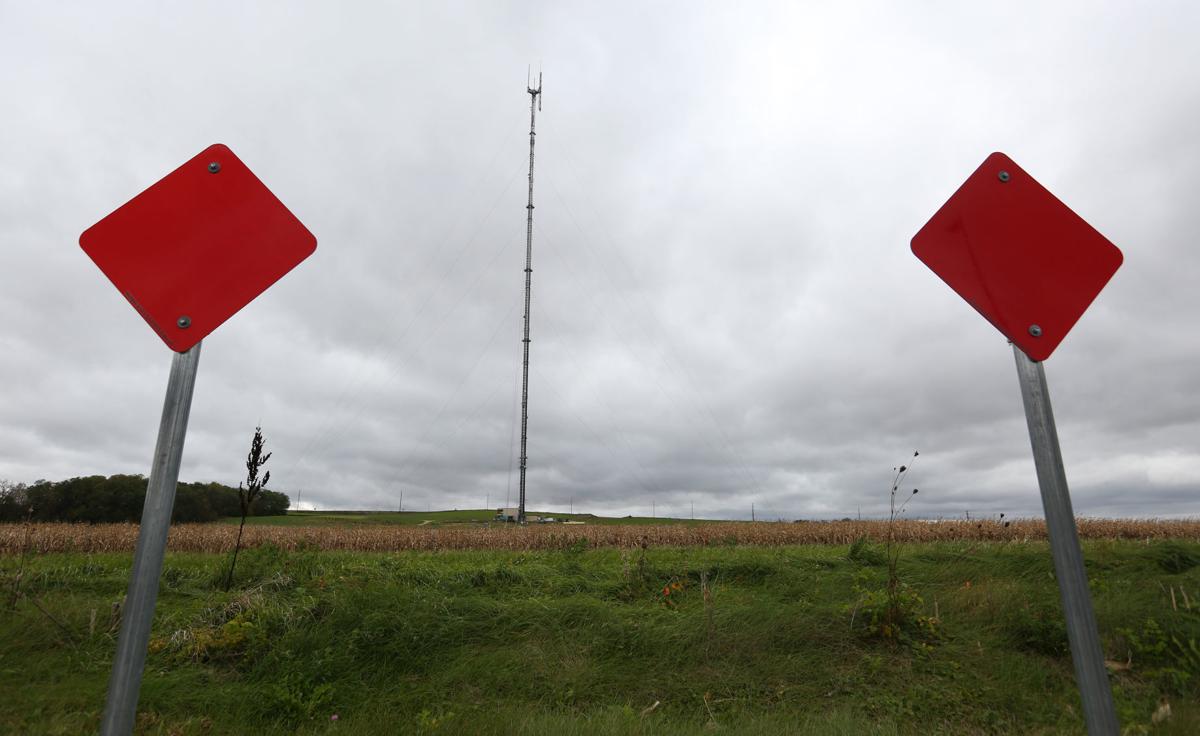 Jim Doherty has had better football Sundays. When the 82-year-old Spring Green retiree and his wife settled in to watch the Green Bay Packers take on the Oakland Raiders last weekend, he tragically encountered a black screen.
"We listened to it," he said. "I'm sitting there thinking, five touchdowns and we can't see them."
Doherty was a victim of a television technology upgrade, one that has proven to be frustrating for viewers who rely on antennas for their reception, and for the television station employees on whom they vent. And the ordeal has been painfully prolonged by foul weather.
The upgrade did not affect cable and satellite viewers.
The reception problems emerged at about 10 a.m. on Friday, when WISC-3, WMSN-47 and WIFS-57 embarked on a project to change their broadcast frequencies.
While WMTV-15, WKOW-27 and WHA-21 public television are maintaining their current frequency, they haven't escaped the fray. All of them but WMTV, share a 1,314-foot UW-operated tower — known as the Candelabra because of its array of cylindrical broadcast antennas. For the safety of workers, all the stations residing there have to reduce broadcasting power while the work is being done.
Stations are currently broadcasting through antennas located halfway up the tower, at about 500 feet, further reducing their reach.
And that can make tuning into a station a hit-or-miss proposition.
The work involves lifting cranes to move the antennas, which weigh hundreds of pounds. It's a high-wire act that can't be performed with the pesky winds and stormy conditions that have plagued the area in recent days.
And while many disappointed viewers are in the far reaches of the broadcast area, others, particularly those with indoor antennas, are in the Madison area.
When the work will be completed is an open question. The telephone answering system at WISC-3 prompted callers with questions about the frequency change to press 1, which triggered a message that said in its entirety:
"Thank you for calling News 3 Now. Tower work is being done and reception will be limited until the end of November. We are sorry for the disruption of service."
Tom Keeler, WISC general manager, didn't immediately return messages for this story.
Doherty made futile calls to the stations, then connected via email with Tom Allen, regional vice president for WKOW owner Quincy Media, explaining the situation. Allen's response, Doherty said, "just doesn't cut it."
"They obviously weren't prepared, and they didn't prepare the public for this," he said. "When I tried to call the stations to find out what's going on, I got no help whatsoever."
'Like the end of the world'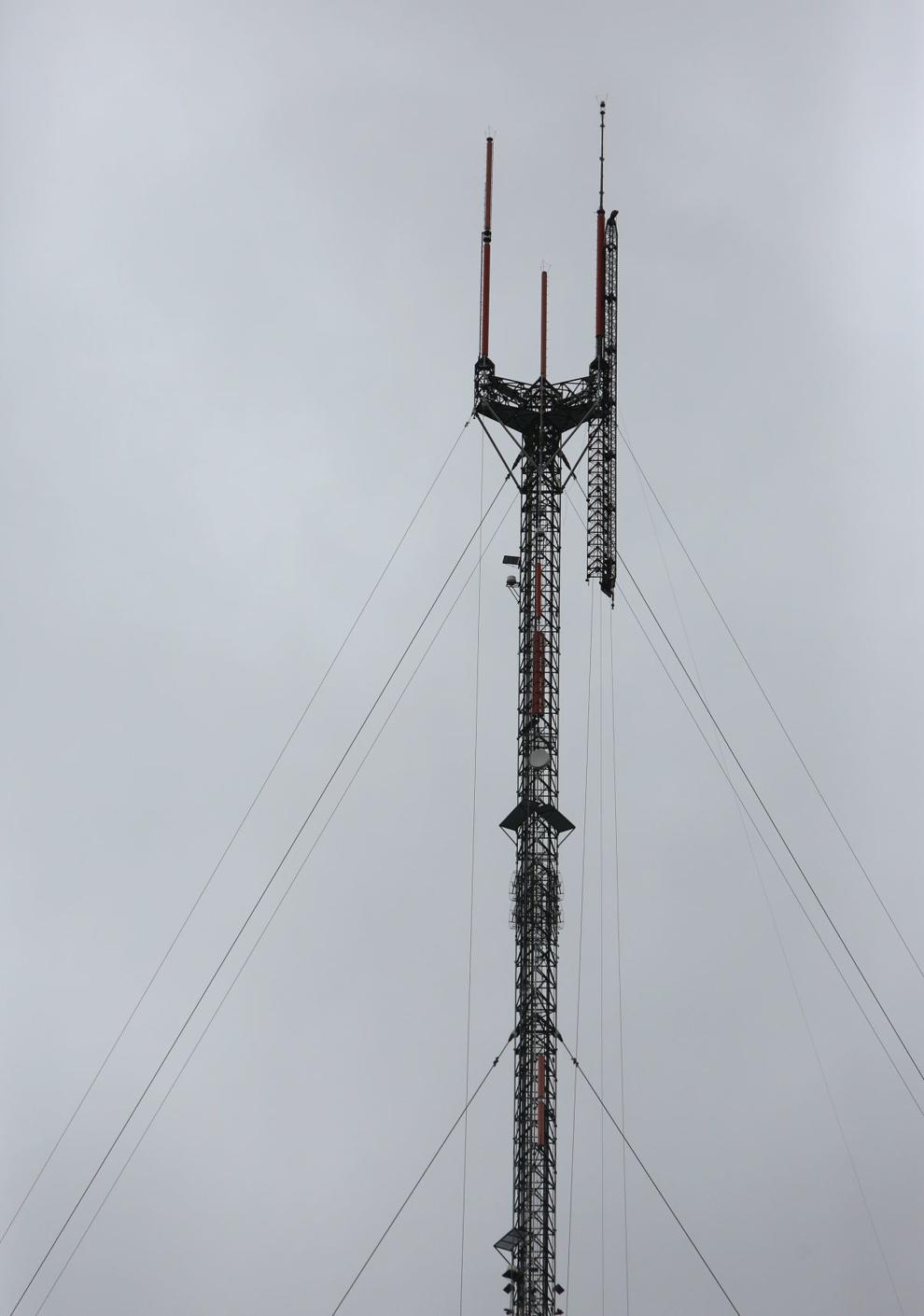 The frequency change was announced on-air well in advance. Station notices explained that on Oct. 18, viewers had to rescan their televisions to reestablish reception. But there were complications. For one, if a television can't pick up the signal, it can't lock in the station. So many viewers found themselves missing familiar stations on their channel lineup.
Secondly, some viewers, like Doherty, don't know how to rescan.
"We have a lot of elderly people," said a staffer at Town & Country TV & Appliance in Richland Center, where Doherty bought his TV. "They call themselves non-tech people who don't know how to go into their menu on their TV sets and scan the channels."
The employee, who didn't want to be named, said many of the calls to the store have come with a dose of fury.
"You take TV away from people, that's like the end of the world," she said. "I've had people hang up on me, like it's my fault."
The store has made arrangements to send help out to at least 60 people already, and the list is growing.
"We have continual phone calls all day long," she said.
She said the situation has cut into business because the store can't install antennas if they can't pick up a signal.
Bob Goessling, WKOW director of programming and operations, isn't enjoying the upgrade, either.
"We're receiving many, many phone calls, as I'm sure all the Madison stations are," he said. "People in Baraboo and Muscoda and those kind of places in the Wisconsin River valley, I'm getting a lot of calls from those people. I'm getting calls from all the fringes of our broadcast area, and people who have indoor antennas. Because everybody's operating at reduced power."
He said some aerial viewers are faring better than others, depending on the proximity to the signal, how many televisions are feeding off the antenna, and whether the viewer has an indoor or outdoor antenna.
"I'm not saying it's a black art," he said, "but there are a lot of factors there. They say I got all the stations before and I don't get them now. I've got a whole check list I've got to run down to try and diagnose that."
For many viewers using antennas, bad reception will be part of life until the work is done. And that's not going to be anytime soon, with estimates ranging from two weeks to a month.
"It's a big job, and there have to be guys standing on top of the tower to do it," Goessling said.
That's leaving viewers like Doherty in the lurch. He thinks viewers should have been told what to expect.
"I just think that they really handled this in a very amateurish way," he said.
Not that he and his wife watch a lot of television. But come Sunday, he wants to watch the Packers.
"We're just a typical old Wisconsin couple," he said. "We don't have much else going on in our lives, so we fixate on the Packers."
Share your opinion on this topic by sending a letter to the editor to tctvoice@madison.com. Include your full name, hometown and phone number. Your name and town will be published. The phone number is for verification purposes only. Please keep your letter to 250 words or less.