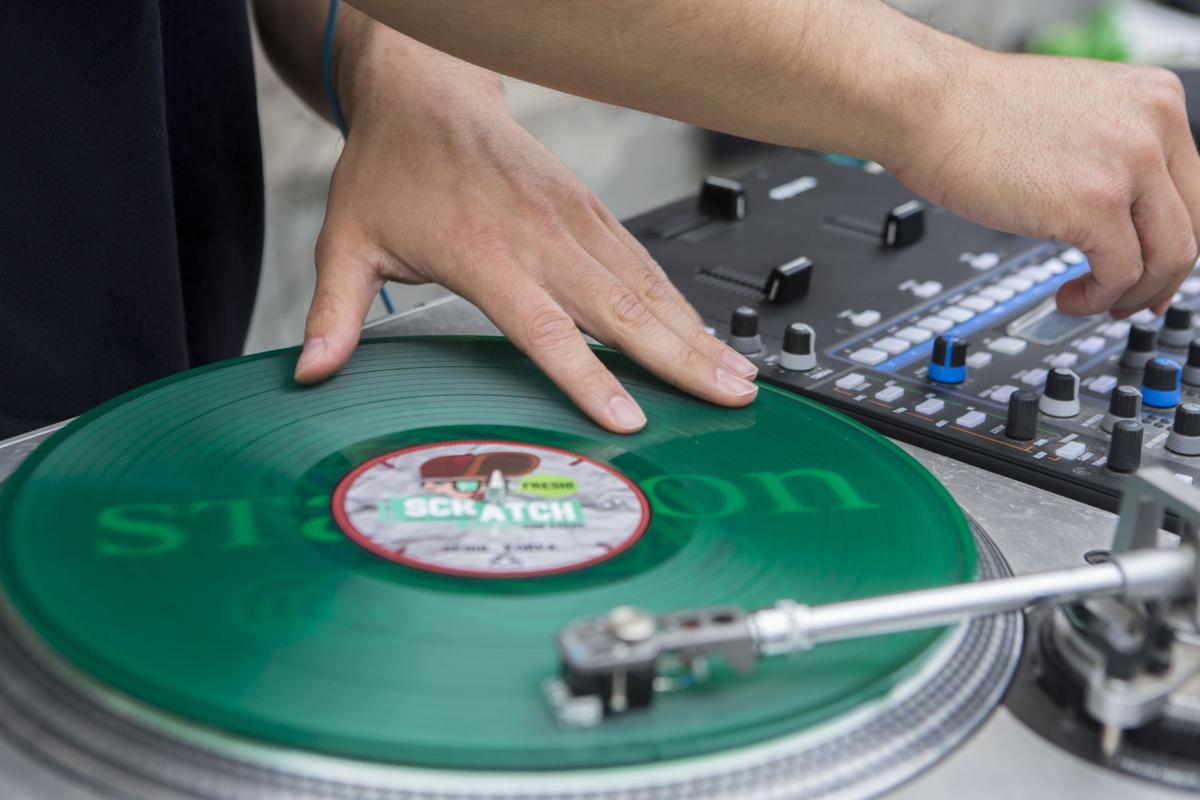 Hip-hop is used to sell everything from candy bars to luxury cars. It's featured in educational videos, Christian music, kids songs and dance competitions.
"We're at a point in the culture where hip-hop's pretty much unavoidable," said local hip-hop artist Rob "Rob Dz" Franklin. "It's in baby commercials. It's pretty much everywhere."
But in Madison, hip-hop is still an outlier. Blamed over the years for inciting fights, gang activity, riots, gunfire and all manner of intoxicated misbehavior, the stigma has deepened the city's racial divide and created a desert as venues for the music have all but dried up.
"There are no hip-hop venues in this city, period," said Pacal "DJ Pain 1" Bayley, a local music producer who works with some big-name artists. "No venues specifically for people of color. Local hip-hop shows continue to be scarce due to unofficial bans."
A local hip-hop-boosting group, along with a University of Wisconsin-Madison sociology researcher, hope to prove the blamers wrong. And they're wading into a nexus of music, race, science and politics to undo the damage hip-hop's reputation has suffered in Madison throughout the years.
The Urban Community Arts Network, which organizes the Madison Hip-Hop Awards and promotes rap and hip-hop in the city, is pointing to a recent study from a UW-Madison researcher that shows that hip-hop events are no more a magnet for trouble than shows featuring other kinds of music.
"Because of the poor relationship the city of Madison has with hip-hop as a whole, and the lack of performance space for so many talented artists, we have taken on this research project that looks at the relationship between music genre and violence, as seen through police calls for service," reads an initial draft of the study, led by UW-Madison sociology professor Randy Stoecker.
What he and his students found was that venues that regularly feature hip-hop were less likely to attract police than venues that frequently feature country music, DJs, karaoke and other open mic events or electronic dance music.
Drill down to violent incidents and the results are similar, with mixed-genre DJs (featuring hip-hop music as well as other genres), open mic events, punk and country all outpacing straight hip-hop. The study also found that country and electronic dance music were more likely to generate police calls that resulted in police charges.
And of 13 weapons offense charges in the eight-year study period, only one was associated with an event that included hip-hop, and that was at a DJ event featuring a mix of hip-hop and electronic dance music.
Hip-hop performances that also featured other genres, such as R&B and electronic dance, however, were placed in a separate category in the study and trailed only karaoke and open mic events in violence ratios. But in the proportion of police calls that resulted in charges, that category trailed jam band mixes, country, electronic dance, Latin mix and straight hip-hop.
In short, the study concluded, the notion that hip-hop breeds more violence than other kinds of music is unfounded.
"There seems to be no justification for restricting live hip-hop performances more than other genres in Madison that rests on a fear of hip-hop as a more violent genre," the study concludes.
Some of the results were surprising, though the study promised further research to shore up some initial findings.
The study notes that the State Street bar Whiskey Jacks, which features country music, far outpaced any other venue for police calls, though the now-defunct R Place on Park Street, which featured hip-hop, jazz, soul and blues, also racked up far more than its share.
"The mainstream cultural hypothesis we are testing — that hip-hop is a medium associated with greater violence — is also a racialized hypothesis because of the genre's association with African-Americans, who are also believed to be more violent," the study notes. "Yet, our initial analysis shows the highest concentration of calls to bars to be concentrated where the vast majority of patrons are white. But this analysis remains at a pretty superficial level."
Stoecker plans to expand on the racial component in an upcoming study.
To come up with the data, Stoecker and his students coded and analyzed 4,624 police calls to 46 live music venues between 2008 and 2016, providing an academic underpinning to the plea from long-suffering hip-hop fans: Quit blaming the music.
"Somehow it's just become this notion that everybody's passing around: Not only is violence more likely when hip-hop music is in the backdrop, but the use of weapons is more likely," said Bayley, a UCAN board member. "But no one has the numbers to support that."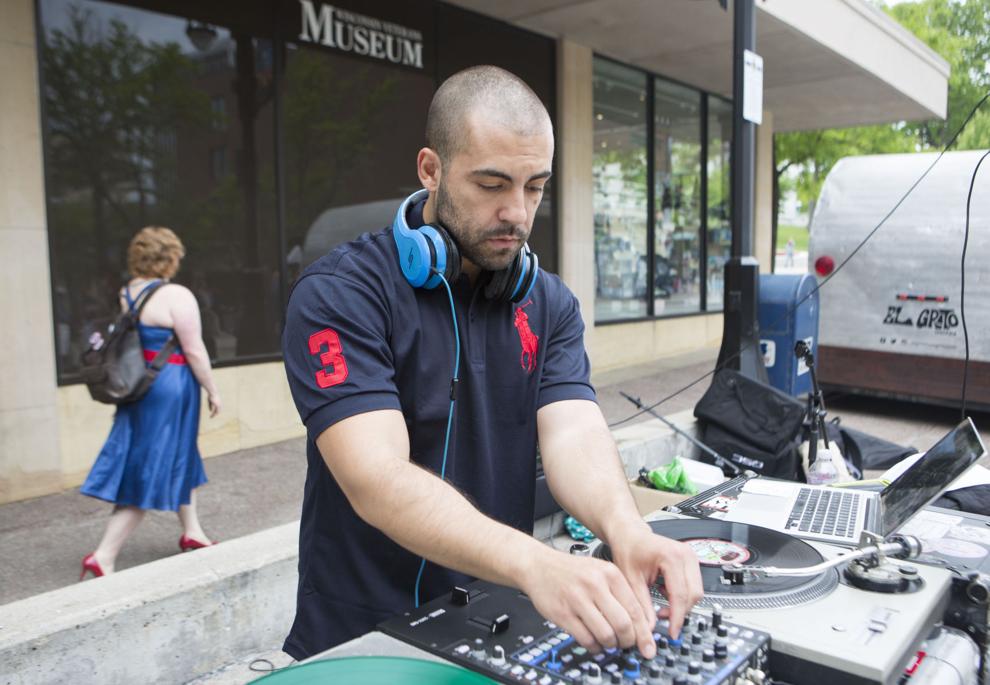 UCAN hopes the data will help undo hip-hop's tarnished reputation, which Bayley and others say is the result of clashing cultures, racial bias and slanted media coverage.
"When incidents of violence do occur at hip-hop events, the hip-hop scene suffers bans, bad publicity," said Bayley, "because patrons who perpetrate the violent acts — typical bar violence — are associated with hip-hop rather than being treated as individuals who make bad decisions."
The UW-Madison study comes at a time of renewed scrutiny of campus-area bar owners who have put in place measures that some say are aimed at checking hip-hop at the door.
A recent report from the Daily Cardinal student newspaper found that several downtown bars have eliminated hip-hop from their TouchTunes jukebox playlists. The revelation follows other measures that some see as thinly veiled efforts to exclude a primarily African-American hip-hop crowd, such as dress codes that bar baggy pants, do-rags, plain white T-shirts and other items commonly associated with hip-hop fashion. Some of those bars also have removed from their shelves Hennessy brandy, Ciroc and other beverages favored by some African-Americans.
The jukebox issue is a new twist on an old problem: the exclusion of hip-hop from the city's entertainment scene. And it could come under scrutiny by the Task Force on Equity in Music, expected to get City Council blessing this month. Comprising a variety of city officials, representatives from the local music industry and advocates, the 11-member committee will take on the difficult task of removing barriers to music diversity in Madison, with a special emphasis on the beleaguered hip-hop scene.
"With these concerns raised about jukeboxes, it seems like an appropriate topic for this new committee," said Ald. Mike Verveer, whose district includes several downtown bars, nightclubs and restaurants.
Verveer said that the new task force will look at "all aspects of music venues in Madison." But hip-hop promises to be a prevalent topic. The committee ordinance specifically states the goal of addressing "obstacles to participation by hip-hop artists."
"Concerns over the years about perceptions that the city was discriminating against certain genres of music in both alcohol licensing and police department enforcement of licensed premises is what led to the creation of this committee," said Verveer, a sponsor of the proposal. "It just took us a long time to create it."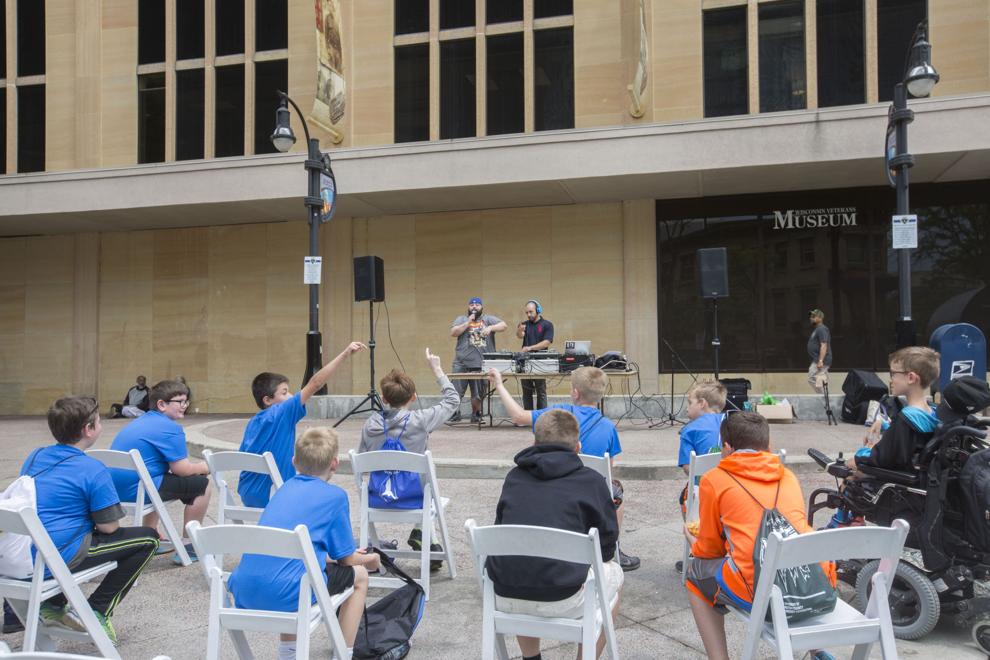 For seven years, UCAN president Karen Reece said, she and other UCAN members have been trying to convince police and elected city officials to create a mechanism to help level the musical playing field. She plans to provide the task force with Stoecker's data to help guide policies that will treat all genres in the city equally.
"I think part of what this task force can do is look into some of those root causes for why we don't have gathering spaces," she said.
Hip-hop's troubles in Madison date back decades. In 1992 the downtown nightclub The Underground opened up to cater primarily to the hip-hop crowd. But the bar, the only one in the city featuring nightly hip-hop, quickly gained a reputation as a trouble spot. After more than 150 police calls in two years for incidents involving fights, drugs and gunplay, the city filed a lengthy complaint against the bar, which closed its doors in 1994 after a bartender was shot in the arm.
It was the first in a long list of establishments to ban hip-hop events or close their doors over the following 15 years that includes The Annex, Adair's Lounge, King Club, Seven, Mass Appeal, Kimia Lounge, Que Sera, Stillwaters, Liquid Lyrics Lounge and Club Majestic.
The loss of those places as hip-hop venues also created a shortage of gathering spots for African-Americans, adding a thorny racial aspect in a city already dealing with some of the most acute racial disparities in the nation.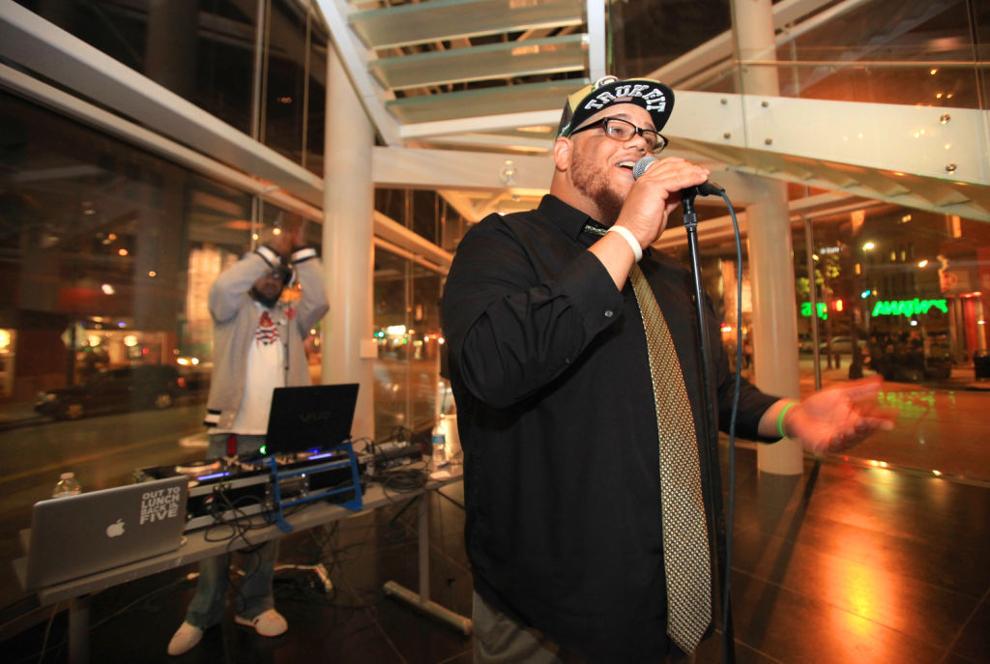 "It's tied directly into all the racial disparities we have in this city," said Reece.
In addition to the UW-Madison study, her group has compiled statistics that she said bolster the argument that racial disparities are rife in the city's music scene.
Some say that targeting hip-hop for special treatment on jukeboxes smacks of racism.
"It's another thinly veiled attack on entertainment for people of color in the city of Madison," said Bayley, who has worked with some of the artists that Wando removed from his music selection, including Ludacris, Rick Ross and 50 Cent.
Franklin, who focuses on positive messages in his music, considers himself a relatively "safe hip-hop dude." But as an African-American man, he doesn't feel welcome at bars where hip-hop is discouraged and patrons are screened with dress codes.
"It's a very painful thing to say, but it's like, why don't you just say what it is?" he said. "Just say you don't want a certain element at your bar."
Part of the problem is cultural competency, said Mark "ShaH" Evans, a hip-hop promoter who serves as UCAN's vice president. Madison's primarily white bartenders and bouncers are simply too quick to call the police when African-Americans are involved.
"I've literally been at the venues and watched (white) people get in a fight and watch security escort them out and police aren't called," said Evans. "They know how to deal with white customers because typically the bartenders and security are white. If it's a hip-hop show and there's fighting, police get called no matter what."
It's a different story, he said, when big-name, national hip-hop artists come to town. That's because with the bigger shows comes more professional security.
For instance, at Future's show at the Orpheum Theater last year, "there were countless incidents going on."
"What happened?" he said. "Security escorts them out, and nothing gets shut down."
Security and incident responses are issues that Reece hopes the new city committee on music equity will address. Because once officers from the Madison Police Department show up, the incident becomes a matter for review by the city's Alcohol License Review Committee.
It doesn't help, she said, that in the past officers have pressured venue owners to cancel hip-hop shows they've identified as problematic, something that police officials deny.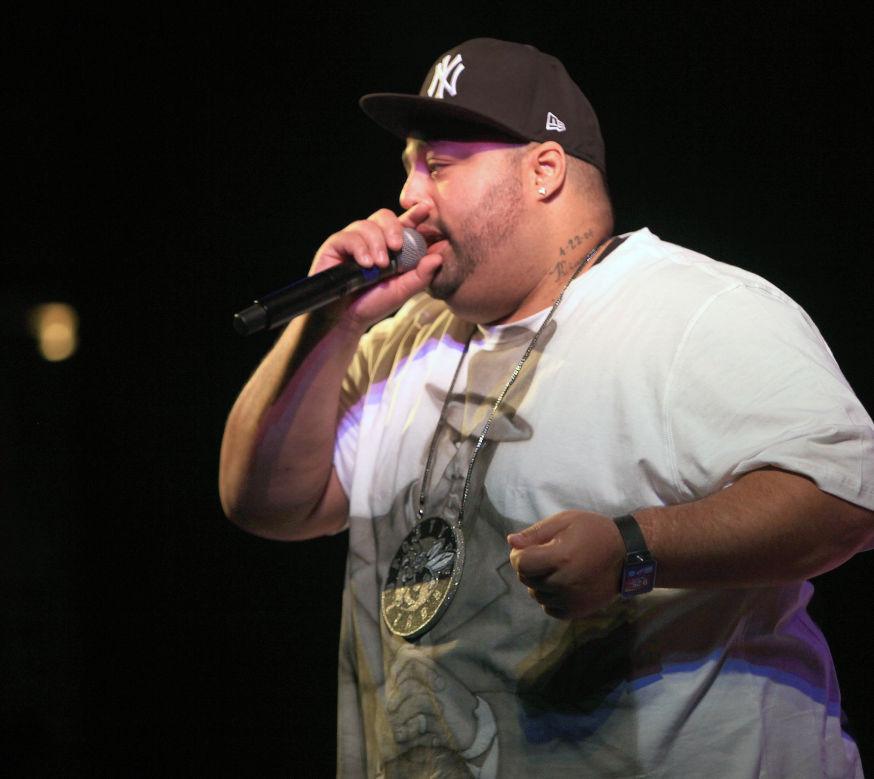 Assistant Chief Randy Gaber, one of the few remaining police officials who were in positions of leadership at the time, said in an email that he has "never been part of, authorized, or heard of a situation where we talked bar owners out of hosting hip-hop events."
He said police did, however, hold bar owners accountable for crowd sizes and the behaviors of their patrons.
"Venue owners say they don't want to book hip-hop because they're afraid that if something goes wrong they'll get penalized," Reece said. "The (Alcohol License Review Committee) says they don't do that, they just respond to what MPD does, and MPD says they just respond to venue owners.
"So what we were essentially trying to do is get a conversation going between all of these parties so that we could have some assurance by the city that if a business owner runs a concert using responsible business practices, like they would do any other kind of show, that it wouldn't negatively affect their liquor license."
Hip-hop advocates argue that rather than placing the blame for violent incidents on hip-hop, maybe the city should look at the real culprit: alcohol.
"All you got to do is go downtown and you'll see countless students fighting," said Evans, "because they're drunk."
City officials agree that the downtown bar scene, hip-hop-related or not, is hands-down the city's biggest venue for violent crime.
"Downtown public safety issues have consistently, as they relate to violent crime, spiked on late-night weekend hours," said Verveer. "That was the case a decade ago, and that's the case today. Much of that has to do with the fact that the downtown is a regional draw as an entertainment district and the level of intoxication of many people out and about on weekend nights."
But rampant misbehavior by intoxicated bar patrons on State Street and University Avenue on any given weekend night goes largely unnoticed by the media, leaving hip-hop advocates wondering why fights in bars hosting hip-hop events often make their way into the news.
"I feel like when there's a hip-hop event, it's so magnified in the context of the media," said Franklin. "The decision has already been made about hip-hop from years ago. There's a pre-conceived notion about hip-hop in this town."
And the scarcity of hip-hop venues doesn't help, he said. In bigger cities like Milwaukee and Chicago, several hip-hop venues allow fans to spread out. In Madison, when a hip-hop event is billed, it's often the only one.
"When we come somewhere and it's the only place to go, things will happen because there's a whole concentration of folks who want to party because they don't have anywhere else to go," said Franklin. "Things happen."
The solution, he said, is to foster a welcoming nightlife environment for diverse crowds at diverse venues.
"When you have a community, you can have a climate to deal with a community — race, everything that comes with it," he said. "Hip-hop crowds may be a little bit different in terms of social interaction. But at the same time, does that mean we're not people?"
Share your opinion on this topic by sending a letter to the editor to tctvoice@madison.com. Include your full name, hometown and phone number. Your name and town will be published. The phone number is for verification purposes only. Please keep your letter to 250 words or less.