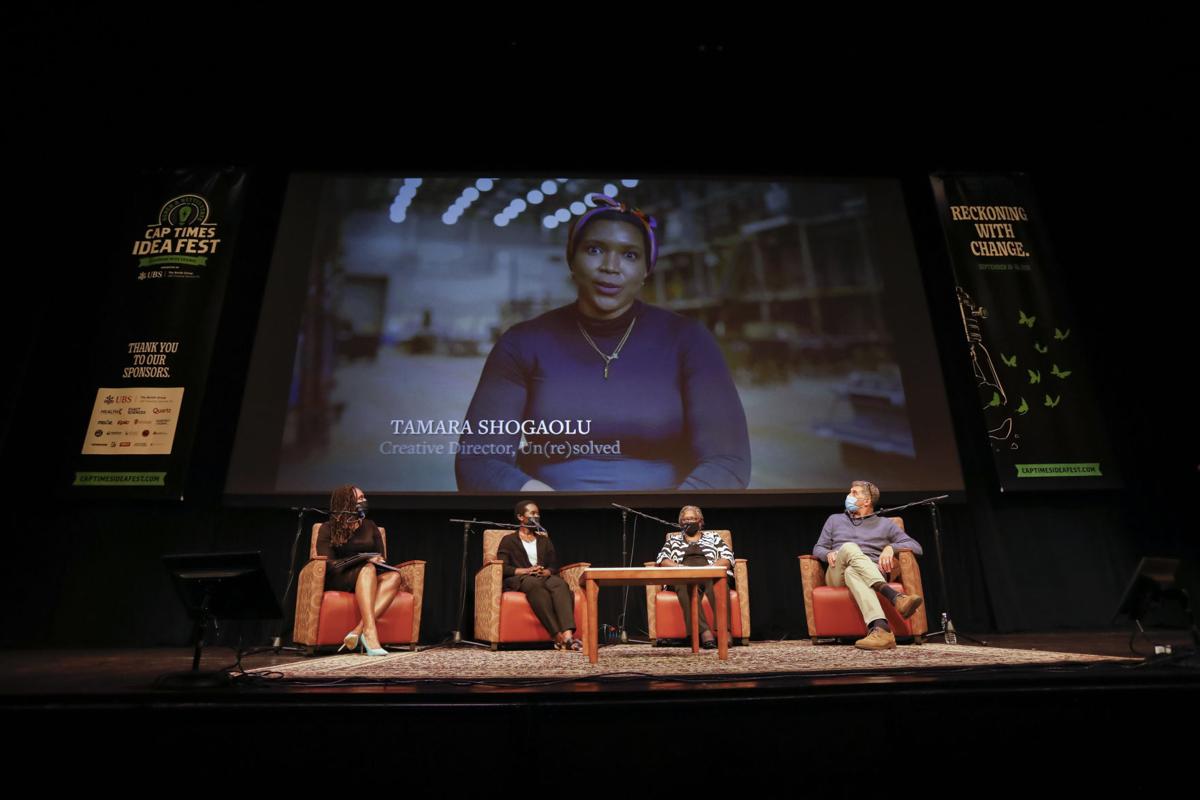 What does justice look like for the hundreds of Black men and women whose murders during the Civil Rights Era have gone unsolved to this day? What does it look like for their families?
Panelists from the final Cap Times Idea Fest session of the year, titled "Un(re)solved Wisconsin: A Dialogue on Racial Violence," invited participants to consider these questions, capping a week of events centered on the theme of "Reckoning with Change."
The Saturday session was moderated by Angela Fitzgerald, the creator, host, and producer of the PBS Wisconsin series "Why Race Matters," and involved panelists Erika Howard, impact producer with PBS' "Frontline"; director Brad Lichtenstein, founder of 371 Productions; and Denise Jackson-Ford, the daughter of slain civil rights leader Wharlest Jackson, Sr.
At the center of the session was the documentary "American Reckoning," co-directed and produced by Lichtenstein and Yoruba Richen. The film follows the story of Jackson-Ford's family as they search for the truth about her father's murder decades after he was assassinated by a car bomb in 1967 in Natchez, Miss. Jackson Sr. was prolific in the Natchez community thanks to his work with the NAACP and the Black defense group Deacons for Defense and Justice.
The event included conversation, Q&A and a few sneak peeks from the forthcoming documentary, including archival footage from the time surrounding Jackson Sr.'s death. A more recent clip depicted a visit from the late civil rights leader and former Rep. John Lewis, D-GA, to Jackson-Ford's family to discuss Jackson Sr.'s unsolved murder.
"He gave me hope — not that justice was going to be served, but the fact that he was there to stand up for justice and to help us to move forward," Jackson-Ford said of Lewis' visit. "The only justice I've received is the comfort knowing that I'm at peace with the situation."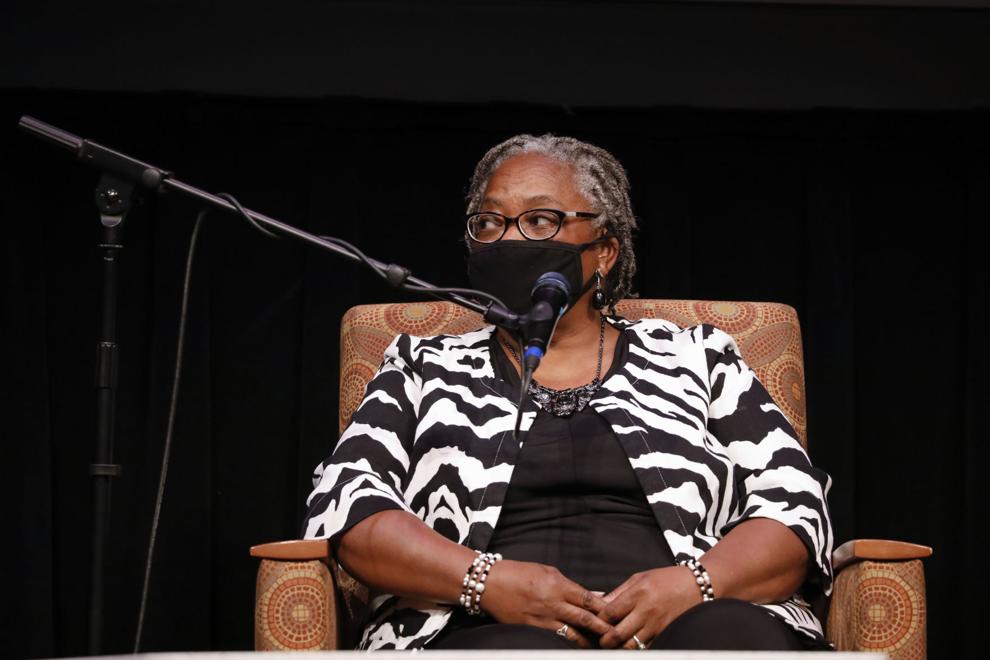 The documentary is part of a PBS Frontline-produced multi-platform initiative called Un(re)solved that examines the legacy of the Emmett Till Unsolved Crimes Civil Rights Act, introduced by Lewis in 2007. Since the act's passing in 2008, hundreds of unsolved cases of racial violence committed against Black men and women before 1970 have been reopened. Jackson Sr.'s murder is one of them.
"A lot of these people are unknown to the average person. We wanted to take them out of being cold case No. 1 or cold case No. 50," Howard said.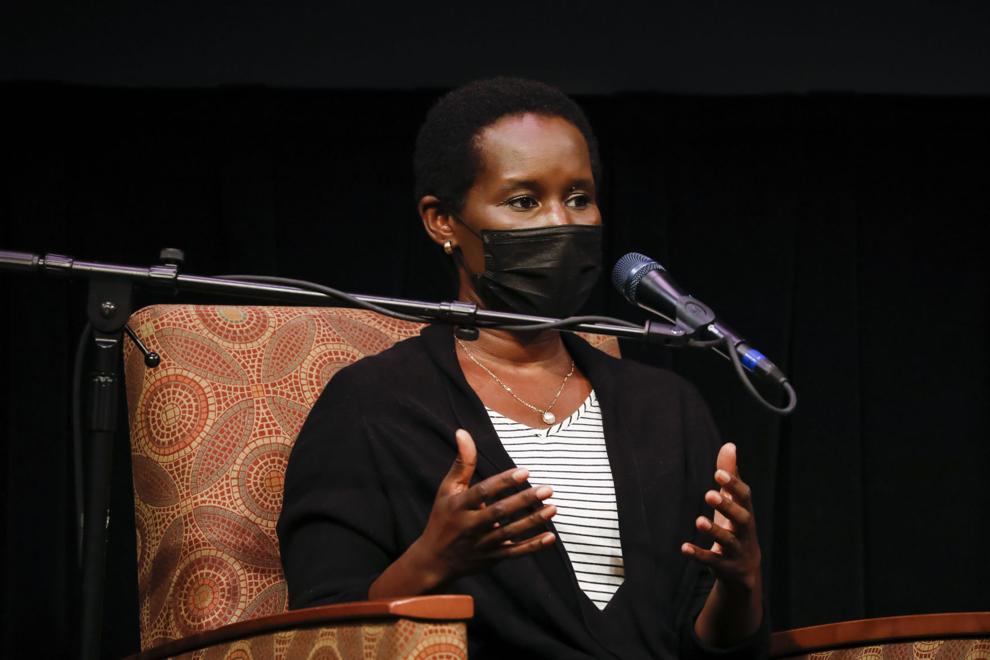 Combining a podcast, interactive website and augmented reality art installation, Un(re)solved sets out to "create the understanding that there was a life that's behind that number," said Howard.
"If you could imagine a constellation of stars and the beauty of those stars and what it is when stars are taken away, that's how it feels when a life is taken," Howard said. The project's creators want to help people recognize the victims "in the fullness of their humanity — what they meant to their families, what they meant to their communities."
"American Reckoning" and Un(re)solved also explore the Till Act's limitations. Of the more than 150 cases reopened as a result of the act, only one has resulted in a conviction. Lichtenstein said funding issues — "the whole point of the act" — have created barriers to solving other open murder investigations.
Another limitation? Time. In the years since these crimes were committed, many people involved — including the main suspect in Jackson Sr.'s killing — have died.
Howard acknowledged that some victims' families may never see courtroom justice, but she hoped that, by telling their stories, Un(re)solved could bring "a wholeness to who we are as a nation."
"[The goal was] to not look at this as something that's just part of African American history. This is collectively American history."
Howard and Lichtenstein said they want the Un(re)solved project to continue the dialogue around how racial violence still affects our communities today, frequently citing the recent murders of Breonna Taylor, Ahmaud Arbery and George Floyd throughout the event. They see the project as a powerful tool to help people engage with social justice issues on a personal level, with the hope of producing change on a grand scale.
 "With this type of work, we want it to feel as though everyone has a part to play," Howard said. "We all have a part to play in terms of the progress that we can bring to our society."
"American Reckoning" is currently in production and expected to be finished in November. The "Un(re)solved" podcast is available on Spotify, Apple Podcasts and Stitcher.