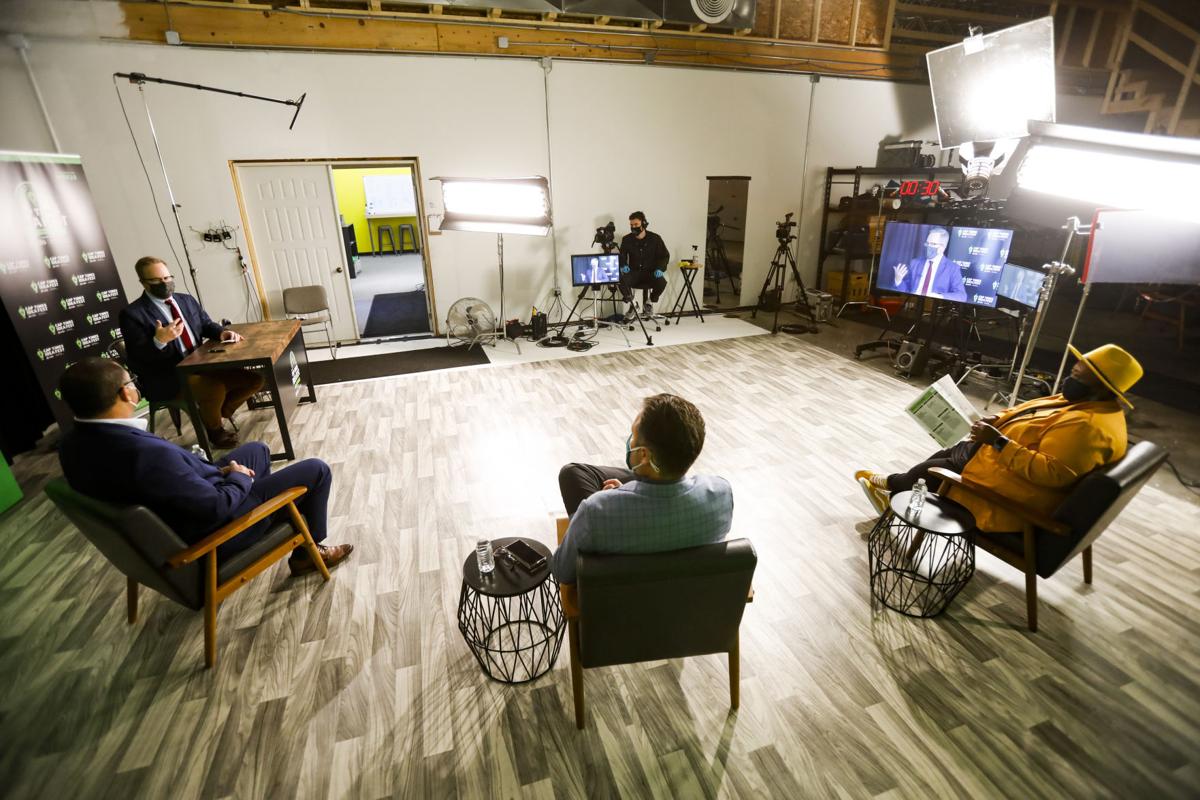 Equity and access will be critical for economic expansion and recovery in Madison in the wake of the COVID-19 pandemic, local leaders said in a recent Cap Times Idea Fest panel.
"There's a difference in what the data tells us, and what reality dictates to us, and if we deliver on what we said we would do with equity and justice," said Zach Brandon, president of the Greater Madison Chamber of Commerce. "If we don't do these things, I don't think recovery is guaranteed." 
Brandon was joined by Seth Lentz, CEO of the Workforce Development Board of South Central Wisconsin, and Sabrina Madison, founder of the Progress Center for Black Women, in a discussion with Cap Times city editor Jason Joyce about how to adequately address community needs following the COVID-19 outbreak.
Accessibility and problem-solving are necessities for assisting businesses during the pandemic. But becoming aware of the additional challenges which underserved communities might face is one of the most significant challenges for local leaders.
"I think the discussion around justice should be a part of every discussion," said Madison.
Madison's organization, the Progress Center for Black Women, primarily focuses its work in an in-person setting. Identifying ways to pivot and address community needs and trauma, for Madison, expands far beyond simply requiring the resources or creating new boards to address equity.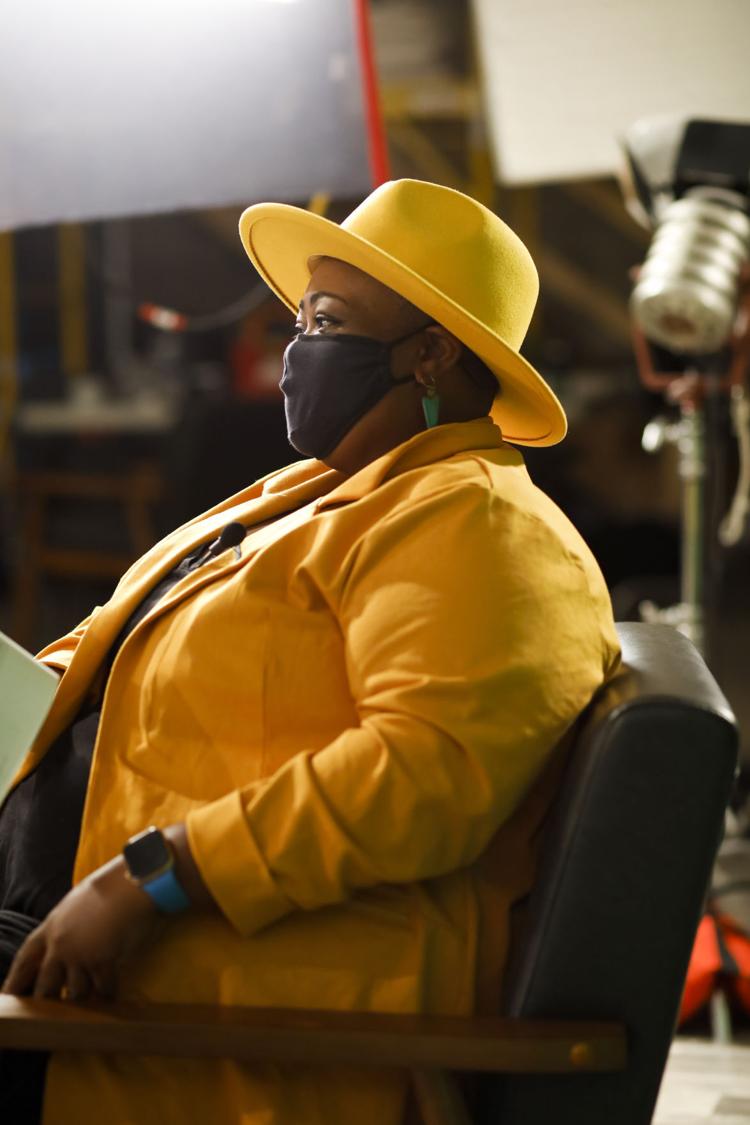 "People say it's really easy to access these things, but not necessarily for everyone," said Madison. "The ease of an item being offered in a community might create barriers for someone who really needs it."
The Progress Van is a new endeavor for the center, which will expand the organization's capacity to aid underprivileged community members by bringing technology and resources directly to them — whether it be through offering masks, providing groceries, or proofreading business emails.
Lentz also detailed the struggle to share the Workforce Development Board's community aid initiatives for unemployed people.
"We usually have a group that goes in and does presentations to the workers, and we can share with them community resources, how they can get help and capitalize on resources and opportunities," said Lentz. "All of a sudden we couldn't go on site."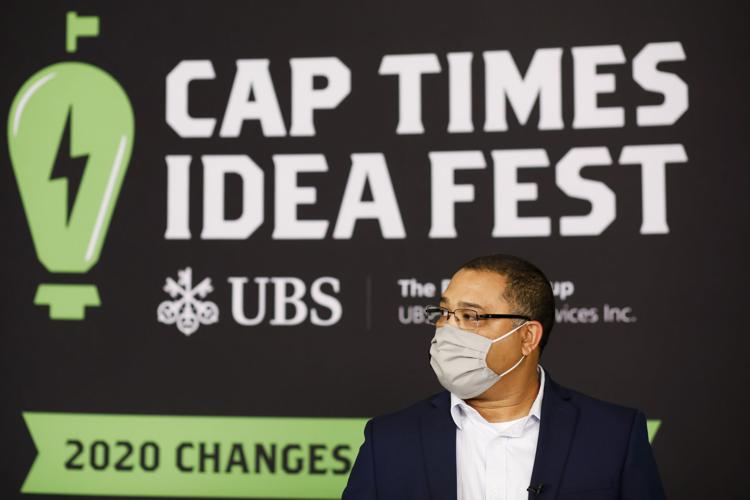 In Lentz's situation, many community members who were in need of aid lacked a comprehensive understanding of how to effectively use the technology provided to them when training transitioned virtually. "There's a segment of our workforce that still has this challenge and we are going to have to rethink how we face it," he said. "We've got a lot of work to do in a real short period of time."
For Brandon, the struggles which the city has faced in the past few months has also granted opportunities for innovation and adaptation. 
"Madison imports the world's talent and solves the world's challenges," he said. 
The local successes Brandon cited included the production of the Badger Face Shield, Teel Plastics' manufacturing and production of nearly 3 million swab sticks for COVID-19 test kits during a nationwide shortage, and a collaboration with UnderBelly for "Greater Madison: Making the Difference" to tell the stories of area businesses that have taken extraordinary steps to solve the global challenges posed by COVID-19.
"What we learned early on in the pandemic was that it was going to necessitate equilibrium of public health and the other part of that is balancing the economy," said Brandon. "In a depressed economy, there are public health consequences and they are linked to each other — employee confidence, that people feel comfortable going to work, that people feel comfortable going into your business and people feel comfortable to invest."
With concerns growing among business leaders about what the future holds and how to seek some form of stability, panelists shared that building community networks will be a priority. 
"What the next six months will dictate to us will be translated into action. Will the government do more than say that it cares about these things?" said Brandon, when speaking about equity and justice. "What if we all had that role where we saw ourselves as a nexus for making things fit together and we commit ourselves to that as a business community and government?" 
"As a community...we've continued to invest in...diversifying our talent pipeline (and) addressing disparity that was prevalent before," said Lentz. "We are starting to see those are some of the strategies that helped our region be competitive."
Watch this or any other Idea Fest session on a streaming device like Roku or Apple TV via the Cap Times YouTube channel. Just open YouTube on your streaming device and search "Cap Times" to get to our channel. Once you're on the Cap Times channel, you can also subscribe to make it easier to see new videos.
Be the first to know
Get local news delivered to your inbox!