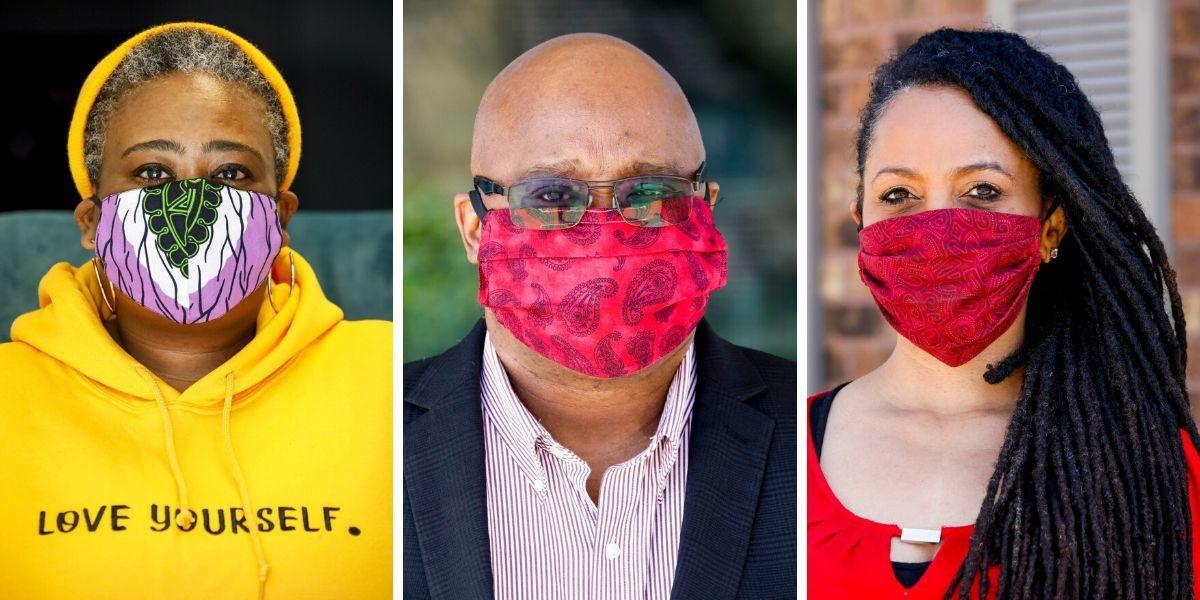 The board of the Evjue Foundation, the charitable arm of The Capital Times, is giving $350,000 in grants to support 14 Black-led service providers in Madison this summer.
The grants will provide immediate funding under the headings of criminal justice, education equity, health care and economic justice. The four categories were identified as most pressing by the city's Black Leadership Council, a coalition of Black leaders.
The grants are meant as a rapid response to huge needs in the Black community exacerbated by COVID-19's outsized impact on communities of color and to recognize this period of racial reckoning.
Rather than soliciting applications, an Evjue subcommittee asked the guidance of the leadership council and its communications chairman, Urban League of Greater Madison CEO Ruben Anthony.
Anthony and others identified a list of proposed recipients and then met with the Evjue subcommittee to discuss them. He was joined in that meeting by former Madison Police Chief Noble Wray and Professor Gloria Ladson-Billings, a renowned education expert at the University of Wisconsin-Madison and a longtime community leader.
"On behalf of the Black Leadership Council, I would like to thank the Evjue Foundation for funding programs that fall within the scope of the four priority categories that were identified by the Black Leadership Council," Anthony said.
"Expediting the granting process and providing funds to a wide variety of Black-led organization is a very dignified way to help immediately address many of the unmet needs that African-American families face.
"Many of these providers are on the front lines in many neighborhoods and will be able to continue their work or expand their capacity to deliver services to this community," Anthony added. "I offer a heartfelt thanks to Paul Fanlund and the Evjue Foundation."
Fanlund, editor and publisher of The Capital Times, explained the board's rationale in making the unusual mid-year grants.
"In the wake of George Floyd's death in Minneapolis and the protests since, this has been an extraordinary summer of racial reckoning in Madison and nationally. The pandemic has had an outsized effect on our communities of color.
"We wanted esteemed Black leaders to help us identify front-line heroes doing incredible work in areas from restorative justice to leadership development to education and health," added Fanlund, who chaired the special Evjue subcommittee.
"Madison certainly needs transformational long-term strategies to address its extreme gaps around race. Our effort is intended to put more money right now into the hands of the people making a difference every day."
$100,000 to the YWCA Youth Restorative Justice program, which seeks to keep young people ages 12 to 17 out of the criminal justice system with diversionary techniques to reduce racial disparities in punishment.
$70,000 to the Urban League of Greater Madison to provide tutorial and technical assistance primarily to families struggling with technology barriers faced by their children because of school interruptions.
$20,000 to the CEOs of Tomorrow program, whose mission is to help unlock the potential of primarily low-income students of color by, among other tactics, offering hands-on entrepreneurship programs.
$20,000 to the minority business assistance program administered through the Madison Black Chamber of Commerce.
$20,000 to the Man-Up program of peer mentoring administered by Nehemiah Reentry Services, providing culturally aligned programs to meet the needs of men leaving jail or prison.
$20,000 to the Urban League's fatherhood program, which provides a 16-session curriculum on employment, child support advocacy and parental skills.
$20,000 to Black Girls Talk Too, a program for school-age girls that promotes self-esteem and self-image, as well as healthy communications at home, school and in the community, and overall mental wellness.
$20,000 to the Foundation for Black Women's Wellness, which has been leading in advocacy, education and financial support in its mission for many years.
$20,000 through two grants of $10,000 to support Black mental health therapists, who are in short supply. One grant will go to Anesis Therapy and the other to Libby Lee, an independent therapist.
$15,000 to the Black Men's Wellness Sustainable Initiative, helping Black men from middle school and beyond with emotional and physical health.
$10,000 for a program called "S2MARTLY in the Park" aimed at helping students in south Madison who have lost access to technology for instruction in science, social studies, math, art and literacy during the pandemic.
$10,000 for the Progress Center for Black Women, which during the pandemic has been helping with eviction prevention, groceries, transportation and other needs.
$5,000 to the Madison Gospel 5K Foundation, which focuses on the health and wellness of families of color through activities such as a weekly walking group and an annual health and exercise fair.
The Evjue Foundation Board has 15 members. Seven represent The Capital Times Co.: Jim Lussier, Laura Lussier Lee, Dawn Lussier, Nancy Gage, Clayton Frink, Dave Zweifel and Fanlund. Four directors represent the UW Foundation: Anne Lucke, Marion Brown, Brenda Gonzalez and Eric Salisbury. Four represent the Madison Community Foundation: Bob Sorge, Jim Bradley, Tom Linfield and Therese Gulbransen. Pam Wells is the foundation's executive director.
The grants are made possible by the will of the late William T. Evjue, the founder of The Capital Times, who directed that proceeds from his controlling stock in the newspaper go to the Evjue Charitable Trust. The will requires that the trust, in turn, direct proceeds to the foundation to be distributed to worthy causes and organizations throughout the community.
In the years since Mr. Evjue's death in 1970, the foundation has provided more than $70 million to hundreds of charitable, cultural and educational organizations in the Dane County area.