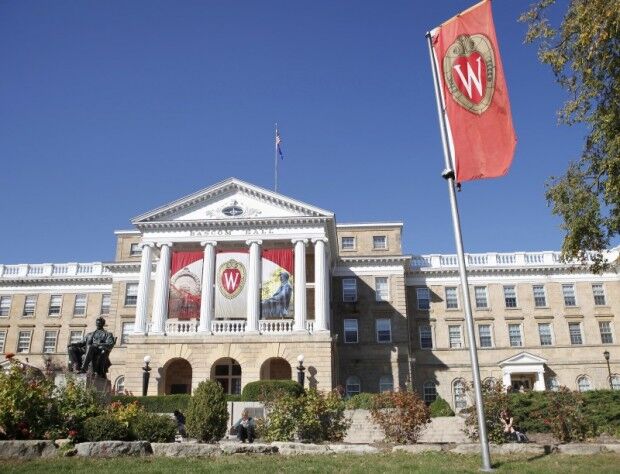 In a "typical" year, the University of Wisconsin-Madison would be sending hundreds of students abroad to more than 260 programs in 65 countries across the globe.
This fall, only 97 students are currently signed up to make the trek, and that number may be dwindling.
"If I'm going to go to Europe, I would prefer it to be when a lot of this has passed," said Hallie Humbert, a UW-Madison junior. "I would just feel more confident that I wouldn't have to get sent home or potentially have to quarantine in a completely different country."
What was once expected to be a big year for study abroad programs, as seniors plan their final year and students return to campus, has turned into a mixed bag. Humbert recalled her Study Abroad advisor saying that programs offered this year would be sustainable, but limited. The reality of this statement has set in for many students and the university's International Academic Program (IAP).
As of Monday, the European Union removed the United States from its "safe list" of countries whose residents can pursue nonessential travel without requirements such as quarantine and testing. Since this announcement, Italy has followed the EU's recommendations, placing new restrictions on travelers. 
The Transdisciplinary Center for Research in Psychoactive Substances will expand the scope of psychedelic research at UW-Madison.
This isn't the first hitch UW-Madison has had in restarting its study abroad programs. The International Division canceled all in-person study abroad summer programs that started prior to July 1, 2021. Another round of cancellations and suspensions of select programs were made in August.
"Concerning possible travel restrictions from the EU, we are aware of this new recommendation and will be sharing specific information with students about individual programs as it becomes available," said Steven Barcus, spokesperson for UW-Madison's International Division.
The department has yet to announce any further cancellations. Currently, 34 programs are still approved for the fall, including programs in Austria, Denmark, England, France, Germany, Ghana, Hungary, Ireland, Italy, Netherlands, Norway, South Korea, Spain, Sweden, Turks and even Italy.
Italy's new requirements don't necessarily limit travel to and from the U.S., but impose testing and self-isolation requirements. Travelers who have been in the U.S. in the last two weeks must present a negative COVID-19 test taken within three days of their arrival — regardless of their vaccination status. Unvaccinated travelers must also quarantine for five days after they arrive and then be tested for COVID again.
UW System interim President Tommy Thompson won't be deterred by Republican lawmakers who say he needs their approval to enact COVID-19 regulations on campuses, he said Tuesday.
Visitors must fill out a passenger locator form, which allows contact tracers to track travelers that might have been exposed to COVID-19.
Requirements like Italy's, and other restrictions on movement imposed by programs, have convinced some students not to go abroad. Noal Basil, a senior, decided to postpone his "abroad experience" until after graduation when the Italy program he hoped to attend was canceled. Basil and his friends re-evaluated their plans to travel and decided against applying to a different program.
"We wanted to be able to travel around as much as possible. Until early August or so, we were still expecting to go," Basil explained. "Around that time is kind of when we realized that there could be a possibility that we wouldn't be able to do that and that we'd be restricted to the city or country."
Another factor in students' unwillingness to commit to studying abroad this year is the lack of time that freshmen, sophomores and even juniors have been able to spend on campus. Humbert added that she would also be open to traveling after she graduated, without the guidance of the Study Abroad department, if it meant that she had more time at UW-Madison.
Frontier Airlines' nonstop flight to Las Vegas started this month, with American Airlines beginning a new nonstop route from Madison to Miami in November.
"I was sent home (from UW) as a freshman, so Europe would be amazing, but I feel like my time got cut on campus a little bit. If I could figure out a way to go after my four years on campus, that would be awesome," she said.
UW-Madison will continue to monitor global conditions in their offered destinations, with some programs already commencing with students on-site. Barcus said these programs continue to be evaluated to ensure that they provide a safe environment for participants.
"The health and safety of UW–Madison students continues to be the top priority," Barcus said. "As such, a return to in-person study abroad programming is assessed on a case-by-case basis in a holistic manner, taking into account considerations laid out via the campus international travel policy, guidance and information from the CDC, U.S. Department of State, and similar public agencies at program locations."
Share your opinion on this topic by sending a letter to the editor to tctvoice@madison.com. Include your full name, hometown and phone number. Your name and town will be published. The phone number is for verification purposes only. Please keep your letter to 250 words or less.