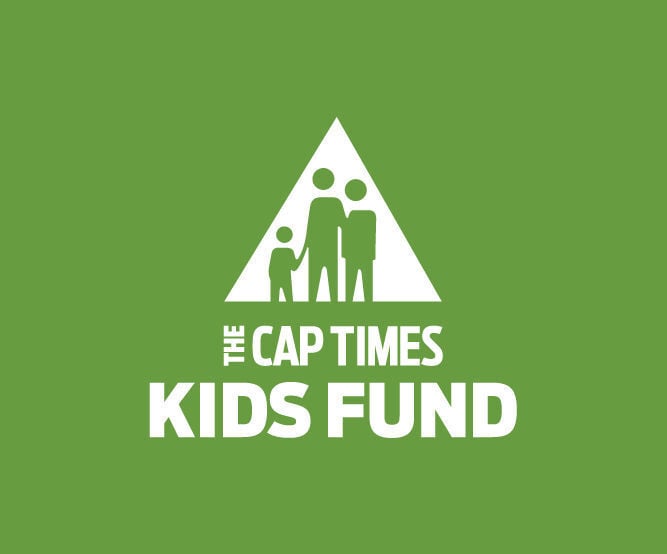 Among the 61 nonprofits that received grants during 2020 from The Capital Times Kids Fund was Wheels for Winners, a local organization that provides young people an opportunity to earn bicycles while becoming responsible and active members of the community.
Wheels for Winners accepts used bikes that are then refurbished by volunteers to be given to young people who could not normally afford them. They "earn" the bikes by working on community projects that help others in need of assistance.
While doing so, the young people also get training on how to repair and maintain the bikes, plus instruction on bike safety.
There are many local organizations like Wheels for Winners that address the challenges facing all too many young people in these times. The Kids Fund, thanks to generous readers of The Capital Times, was able to distribute $180,000 to these organizations this past year.
The 2020 fund drive, which is nearing its end, will provide the funds to make similar donations during the year ahead.
Nonprofits that work with young people have until March 1 to request a grant. Information on how to do so can be found at thekidsfund.org.
Donations to the Kids Fund are welcome at any time and can be sent to The Kids Fund, c/o The Capital Times, PO Box 8060, Madison WI 53708 or by going online to thekidsfund.org and making a donation with a credit card or through PayPal.
Following is a list of recent donations:
Madison-Monona Lioness, Monona: $500
Marjon Ornstein in memory of friends Evelyn and Elwyn Weible, Madison: $50
Ronald and Judith Nichols, Middleton: $100
Bonnie Hustad Whalen, Madison: $50
Suzanne Poggio, Verona: $50
Ron Niendorf, Madison: $100
Ginger McIntosh, Madison: $30
Jennie and Carol Knechtges, Madison: $25
Lesley Johnson and Terry Marshall family, Stoughton: $100
Mary Ann Simon, Monona: $25
Barbara Conway, Madison: $100
William and Hollis Westler, Madison: $50
Beth Ringgenberg and Judith Hoard, Madison: $50
Robert and Judy Perkl, DeForest: $25
Jake and Lucy Altwegg, Madison: $25
Wilberta Donovan, Madison: $25
Steven and Corryn Dedo, Deerfield: $50
Carole Mohr, Fitchburg: $100
Allen and Diane Harvey in memory of Erin Harvey Blasinski, DeForest: $30
Katherine and Larry Nix, Middleton: $50
Cathie Taylor, The Dog Hut, McFarland: $25
Tom Buchhauser and John Ely, Fitchburg: $30
Joan Schenck, Windsor: $10
Mark and Rachel Shikoski, Madison: $50
James Welsh, Madison: $400
Sharon McClary, Cambridge: $40
Ray and Carol Krizmanic, Monona: $50
Patrick and Maureen Kennedy, Sun Prairie: $10
Donna O'Leary, Madison: $50
Larry Temby, McFarland: $100
Adam and Britt Ryan, Madison: $500
Stanley Richter, Madison: $15
Dean Mueller, Madison: $50
Ross Shrago, Middleton: $50
Joan Niebauer, Madison: $100
Douglas and Laurie Egre, Madison: $250
Leah Dudley, Madison: $75
Erik and Patricia Popp, Madison: $25
James Moffett, Mount Horeb: $30
Phillip Haslanger, Fitchburg: $50
Steven McCosky, Madison: $250
Leo Miller, Cross Plains: $50
Judith Hageman Ela, Madison: $25
Paul Yochum, Cross Plains: $300
Lynn Danielson and Timothy Chapman, Madison: $50
Lawrence and Jeanne Sheahan, Madison: $10
Norma Jean Hove, Madison: $35
Russell and Suzanne Gardner, Madison: $25
Karen Meinholz-Niesen in memory of Robert J. Niesen, Waunakee: $25
Marianne Morton, Madison: $100
Cletus and Dona O'Donnell, Madison: $100
Elaine Purcell, Madison: $50
Scott Fromader, Madison: $25
James and Gailann Noltner, Middleton: $1,000
Geneva Eggers, Beloit: $25
Lorrie and John Hylkema, Madison: $20
Dianne Reynolds, Madison: $25
George Junemann, Madison: $50
David and Elyse Leiser, Shorewood: $15
John and Patricia Smart, Madison: $50
Bernard P. Tennis, Madison: $250
Tom and Diane Streber, Madison: $50
John Kraniak III, Madison: $50
Sue Simpson, McFarland: $25
Barbara Connolly, Baraboo: $25
The Utica Unicorns A plus A, Utica: $10
Philip Neis, Madison: $50
Nancy Pullen, Madison: $30
Jeffrey and Laurie Ostry, Cottage Grove: $50
Phillip and Elizabeth Willems, Waunakee: $100
Esther Wagner, Verona: $40
Marion Gjertson, Stoughton: $20
Jeffrey Verburg Jr.: $100
Craig Chamberlain, Cottage Grove: $50
Joseph and Marsha Biddick, Fitchburg: $50
Running Total: $110,948.15