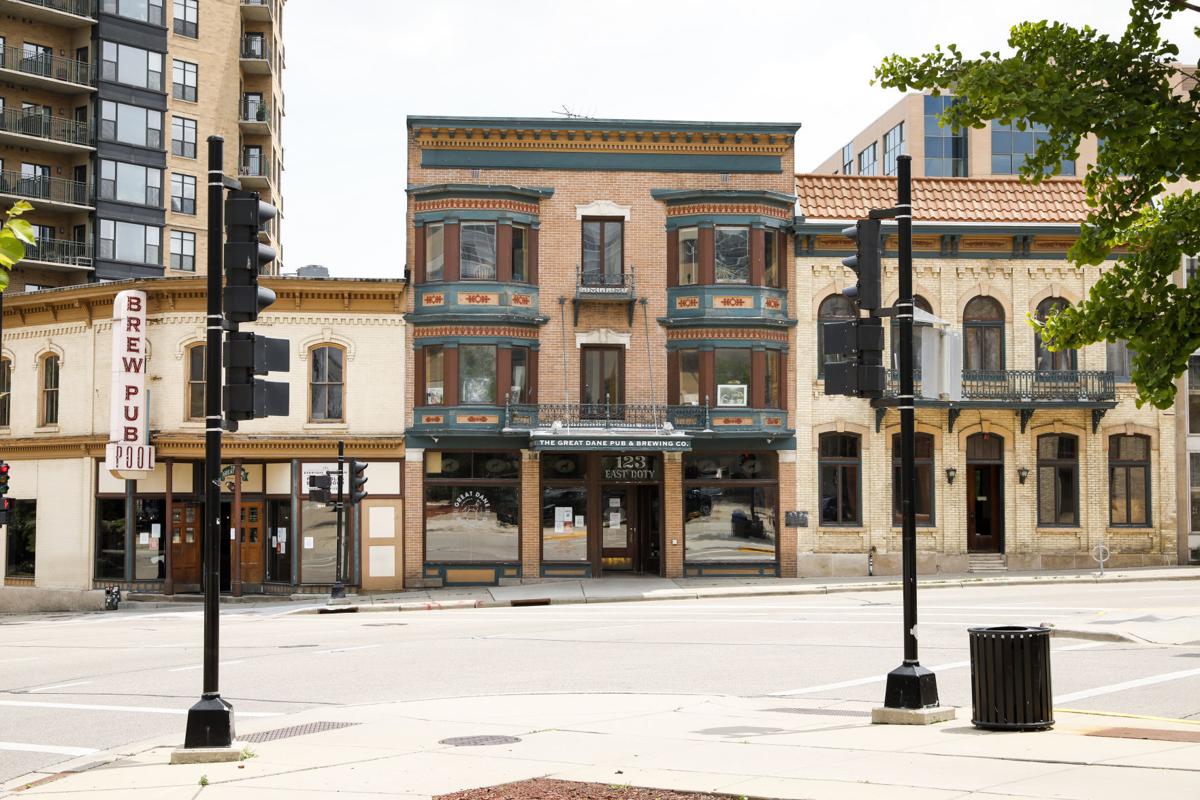 Manufacturing, restaurant and grocers associations sounded the alarm this week, emailing members and composing response letters. Though a spokeswoman for the state's top health officials says there are no immediate plans to publicize such a list on its website, the information could still come out through pending records requests. 
The associations argue that, rather than boosting transparency, releasing such information publicly would confuse and scare people while stigmatizing businesses that have already suffered because of the pandemic. The novel virus has left 794 individuals dead across Wisconsin as of Thursday. 
The Wisconsin Restaurant Association was one of three groups that wrote letters this week, claiming that state officials were planning to publish the information. WRA Executive Vice President Susan Quam said she later learned from Gov. Evers administration that the information was being compiled in response to open records requests.
Quam said she understood officials "can't get around the fact that someone or many folks have requested this info," but she worried about "the impact this is having on small businesses." 
"We hope the department will be very sensitive as to how the information will be compiled," Quam said. "I'm sure they understand the implication this information has."
Reached Thursday afternoon, Elizabeth Goodsitt, a spokesperson for the Wisconsin Department of Health Services, gave a qualified answer.
"We have no immediate plans to list businesses with COVID-19 positives on our website," she said. "However, we are always striving to give Wisconsinites and their communities the information they need to protect themselves from COVID-19."
Goodsitt said the state has received hundreds of records requests regarding businesses, and that their records custodians and legal team are working through "hundreds of thousands" of documents to redact private or protected information.
Many consumers may feel they have a right to a list like this, of businesses who have had two or more employees test positive for a virus. Zach Brandon, president of the Greater Madison Chamber of Commerce, talked about its impact in a hypothetical sense. Such a list, he said, would be "a blunt instrument" and "a de facto boycott list." 
"A broad stroke, heavy handed attempt to create a shame list for businesses that may have no additional exposure and have complied with all laws is not only wrongheaded, it's detrimental to the economy, public health and consumer confidence," Brandon said. "Doing something that creates a list of perceived bad operators creates a perception of irresponsibility."
The Chamber has emphasized "equilibrium," he said, first prioritizing public health while seeking balance with economic interests. A list of businesses with positive COVID-19 infections could destroy public confidence on several levels. Even if a business contained infections and didn't expose the public, consumers might still believe "nothing is safe" at that business. 
"The opportunity here is to continue to educate and enforce," Brandon said. "But tipping the scales in a way that has such an adverse reaction to the economy, without proof it's going to dramatically change public health outcomes, is dangerous. ... The benefit to public health doesn't seem worth the detriment to public confidence and to the economy."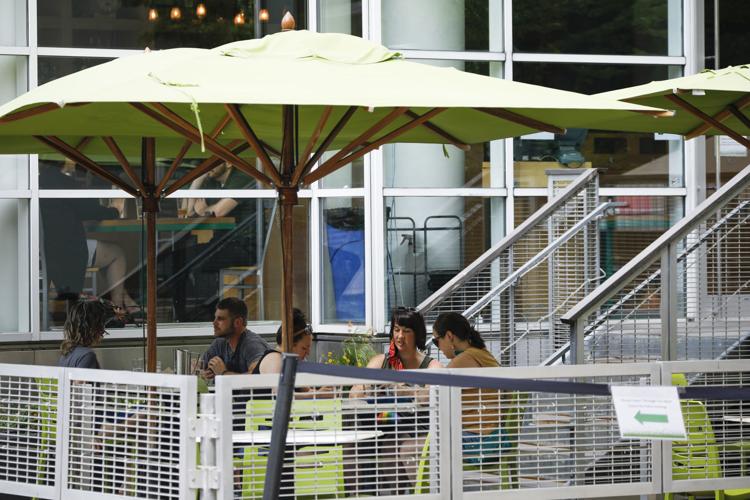 Businesses push back 
The Wisconsin Grocers Association and the state's biggest business lobby, Wisconsin Manufacturers & Commerce, urged Evers in separate Wednesday letters not to allow the public disclosure of businesses that have had positive cases of COVID-19, the disease caused by the coronavirus.  
Brandon Scholz, grocers association president and CEO, wrote that publicly announcing the names of businesses implies all employees were exposed to coronavirus on the job when that might not be the case. 
"We understand there are circumstances that necessitate sharing information publicly to ensure the public's health, but providing the names of businesses in this situation does not ensure the public's safety and only harms businesses already in a precarious situation and jeopardizes the privacy of our employees," Scholz said. 
When a person tests positive for COVID-19, public health will notify their employer, which then has a responsibility to inform staff. Staff will be notified individually if they were exposed, but not necessarily told the names of who got sick. Public health considers someone exposed when they've had 15 cumulative minutes in contact with an infected person, less than six feet apart.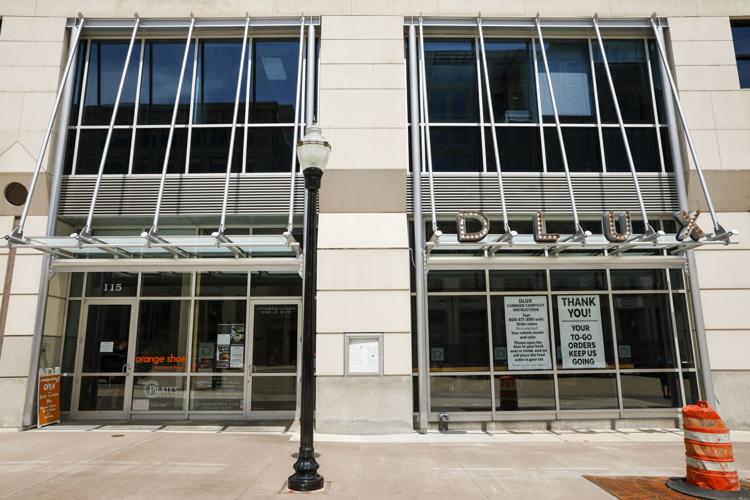 Public Health Madison & Dane County does not require businesses to notify the public after an employee or patron tests positive for COVID-19. Some have done so anyway, citing a desire for transparency and to build trust with employees and patrons. 
That includes Madison restaurants DLUX, Great Dane Pub & Brewing Company (two locations) and Graze. Tory Miller, chef/owner at Graze, said he saw no downside in choosing to inform the public.
"If I'm honest with my staff, I'm going to be honest with my customers. And if I get backlash because of that, then shame on those customers," Miller said. "It's also a chance to raise a bit of awareness. Our staff is putting themselves in danger to be doing what we're doing."
While Dane County doesn't outline public notification requirements for positive COVID-19 tests, local public health official Bonnie Koenig wrote in an email Thursday the possibility of the state publicly releasing that information was mentioned during a Wednesday webinar for local health department staff, but further details weren't immediately available. Goodsitt, from the Department of Health Services, didn't return an email seeking comment about it. 
Still, WMC fears that publishing a list of names will end up "defaming large portions of the business community."  
WMC president and CEO Kurt Bauer argued that it would be damaging to link private businesses and individual infections, a point the Wisconsin Restaurant Association echoed in a separate notice Wednesday. 
"Spreading misleading or outright false information will not help local public health authorities control the spread of COVID-19, or provide the public with the tools necessary to make more informed decisions," Bauer wrote in the letter to Evers. 
Spokespeople for Evers and the state's business development agency, the Wisconsin Economic Development Corporation, didn't reply to requests for comment. The Cap Times has also asked the Department of Health Services for a copy of its log listing all the records requests the agency has received over the last 2 1/2 months.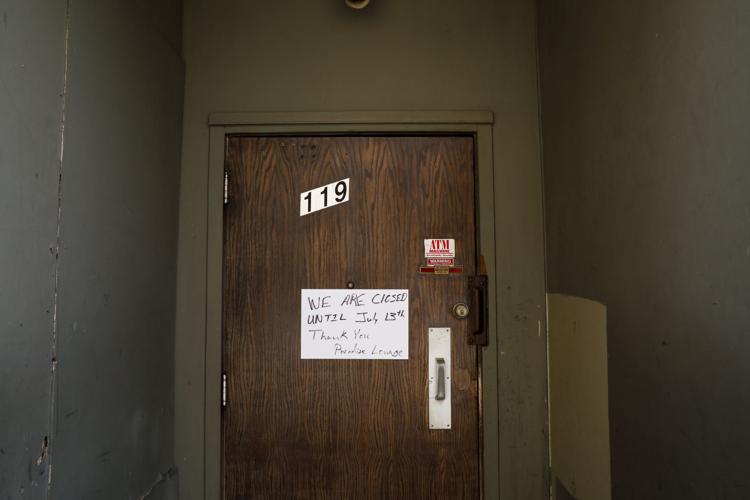 Modified order restricts bars, restaurants
Nearly 20% of the total COVID-19 cases in Wisconsin have tested positive in the past two weeks, with the spike largely coming from young people in their twenties, according to the Wisconsin Department of Health Services. As of Wednesday, 29,738 cases of the virus and 793 deaths from it have been confirmed in the state. 
Meanwhile, in a video this week, Evers urged Wisconsinites not to travel over the Fourth of July. Among other limits that went into effect Thursday at 8 a.m., the directive closed indoor service at bars and capped attendance at indoor and outdoor gatherings. 
It's challenging to keep folks apart at bars, as people are more likely to talk to someone they don't know and hang out for longer stretches than at, say, a grocery store or gas station. You can't drink a beer with a mask on. If there's music playing, people talk over it, which means more droplets in the air. The whole setting makes contact tracing difficult. 
Miller, who co-owns three restaurants in Madison, called government guidelines "super vague." Individual establishments have had to make their own calls. He compared it to "no shoes, no shirt, no service." 
"As businesses, we can say ... if you're not wearing a mask, you're not gonna eat here," Miller said. "Because of the way that this is spiking, I truly do wish that we get some more guidance from public health and from our leadership, because we weren't going to wait."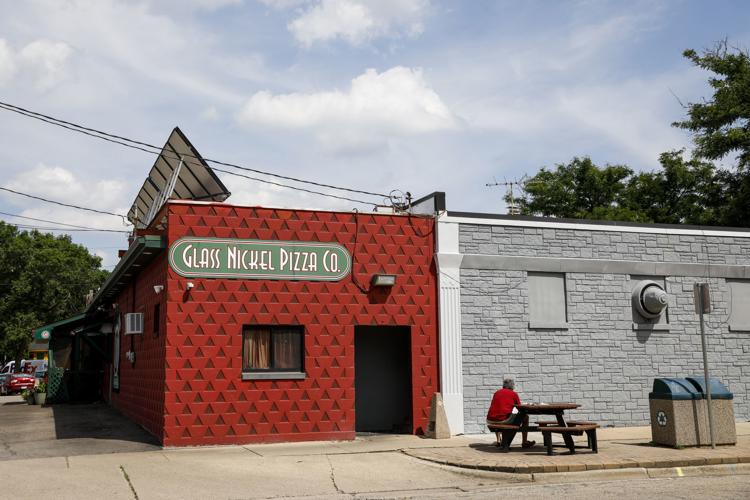 'You take that risk consciously'
Tavern League of Wisconsin lobbyist Scott Stenger said publishing positive COVID-19 cases would be a "punitive approach." With new local restrictions on bars, he said, it would "compound the devastation that we've been engaged in since St. Patrick's Day," when the Evers administration issued its "safer at home" order. 
The Tavern League told its members in March the governor's order was "not realistic" and directed establishments to "use your best judgment," according to the Milwaukee Journal Sentinel. (At the time, Stenger claimed he wasn't suggesting the new directive shouldn't be followed.)
At the Madison Chamber, Brandon emphasized education over disciplinary measures. The Chamber has promoted a #JustAsk campaign in which "businesses could promote and be proud of preventative measures to keep customers safe." Some owners have signed a change.org petition for a mask ordinance in Madison. Brandon said the chamber is "pro-mask," but would like to see a mask-centric educational campaign before an official government order. 
"What is the responsibility of government to tell us, and what is the responsibility of the business if there is an employee or customer with an infection?" Brandon said. "The consumer responsibility is, when you go out, you take an inherent risk. You take that risk consciously.
"If we want pure public health, the police should put tape on our door and we'll have a box of food delivered and we'll contain the virus," Brandon said. "But the economy will be destroyed and we'd never recover as a society. We're all trying to make a decision based on that balance." 
Some businesses may want to announce their positive cases in the interest of transparency. But Brandon thinks there are other ways for a restaurant or bar to show they care about safety. 
"Show customers and employees that you are proactive, thoughtful and prepared," he said. "Be willing to brag about it. You do have plans in place."
Be the first to know
Get local news delivered to your inbox!