Trauma that results from sexual abuse is common enough among military veterans — both men and women — that the U.S. Veterans Administration has trained at least 90 percent of providers across its medical system nationwide to screen patients for it and direct them to help.
The VA even uses its own term for it: military sexual trauma, or MST.
The rate at which the VA sees veterans with MST increases each year, both nationally and at the Madison VA hospital. The number of veterans who have disclosed that they have it to a health care provider increased nationwide from 165,447 in fiscal year 2015 to 203,588 in fiscal year 2018, according to Casey Hoffman, the military sexual trauma coordinator at the VA in Madison.
Despite its prevalence, expert observers say internal supports for sexual assault victims — both for treatment and for seeking justice — in the military are inconsistent at best and counterproductive at worst.
Each military organization that works with victims at various junctures — from reporting to investigating to medical treatment — operates by its own set of procedures with little or no communication among them.
One expert said that the Guard is particularly ill-equipped to investigate and prosecute sensitive sexual assault cases in part because its legal staff is part-time and not well-trained. On top of that, there is little federal oversight and much variation from state to state in how cases are treated.
Here's how the process works.
When someone reports a sexual assault in the National Guard, it first goes through the chain of command in her local unit, often starting with the Guard's sexual assault response coordinator if the victim requests it. The National Guard then does an internal investigation of the allegations, though the procedures for investigation and potential punishment for perpetrators vary widely.  
The National Guard Bureau, a federal agency run by the Department of the Army and the Department of the Air Force, oversees Guard units in each state, sets policies that govern how assault victims are treated and how claims are investigated. But proactive oversight on the national level is sparse. Guard units in each state largely run themselves with their own codes of military justice that are a part of state law, according to experts who track Guard issues on a national level.
The governor of each state is the National Guard's commander-in-chief and typically appoints an adjutant general. In Wisconsin, those are five-year terms. Adjutant General Donald Dunbar was first appointed by Gov. Jim Doyle and re-appointed by former Gov. Scott Walker. Dunbar's term ends in 2022.
"Every state Guard is different. There are some that are more progressive than others; it's all about local leadership," said Ellen Haring, a retired Army colonel, adjunct associate professor at Georgetown University and CEO of the Women's Service Action Network, an advocacy group for women military veterans.
Despite pledges and initiatives from all military branches to improve how sexual assaults and harassment are investigated, Haring and others say the problem is worsening.
"We think the problem is getting worse, not better," she said, adding that there needs to be more focus on what is happening in the culture of the military that allows sexual assault and harassment to be so prevalent.
"They're focused on after the fact (of an assault)  … rather than, 'What in the world is the cancer in the culture that is allowing this to happen in the first place?'"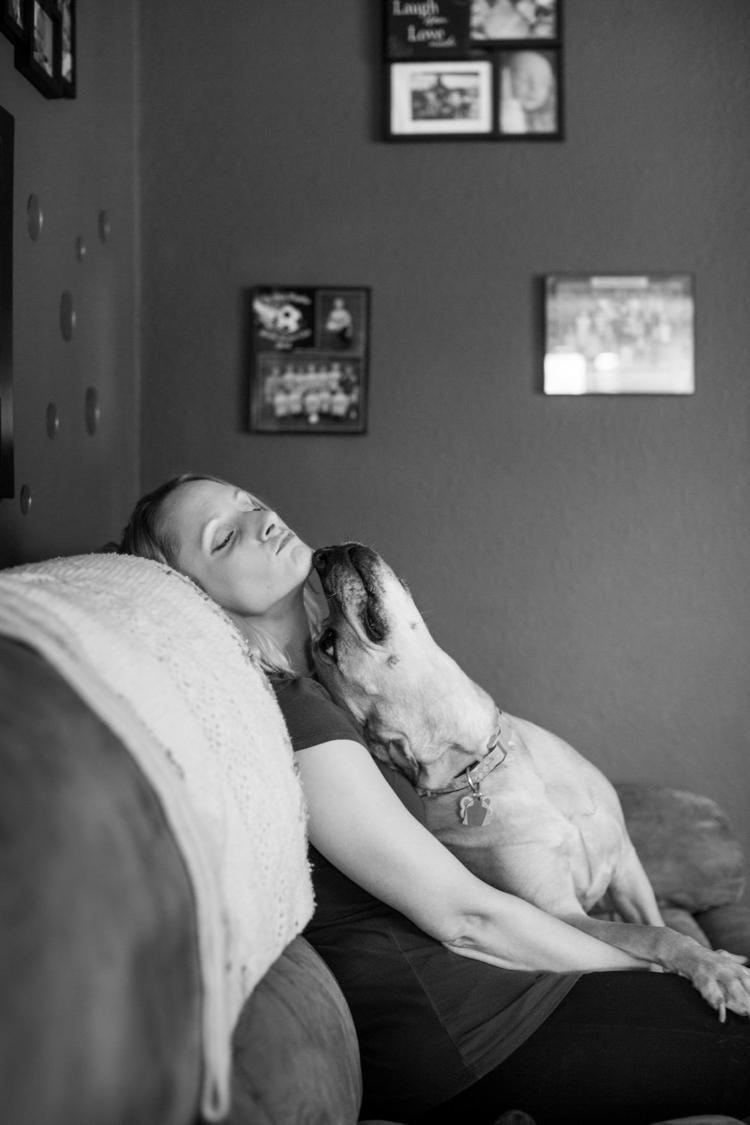 'We just follow the process'
Wisconsin Army National Guard officials see it differently.
Maj. Robert Brania, the sexual assault response advocate for the Guard, said he sees a much larger problem outside of the Guard than within it.   
"Based on my experience, it is less a Wisconsin National Guard problem and more a cultural problem living in this state and this country," he said, adding that many soldiers seek help from the Guard even if an assault happened outside of their military duties.
Brania, who is a federal employee and not within the adjutant general's chain of command, said it is his job to ensure the interest of the victim and the interest of the National Guard are not at odds with each other. He said he advocates for the victims' interests first.
"It is in our organization's best interest to have service members that are healthy and ready to deploy," he said. "Anyone who suggests that we would benefit by having people victimized by any crime, it's a little off base."
The Guard received 52 reports of sexual misconduct from 2013 through 2017. Twelve reports involved scenarios in which the Guard did not have jurisdiction because the incidents involved civilian perpetrators or victims, or because the assaults occurred prior to the military service of the people who reported them.  
Sexual assault reports across all branches of the military nationwide have increased seven years in a row  and were up 10 percent in 2018 over the previous year, according to the latest annual report released by the U.S. Department of Defense. About 1 in 4 female veterans and 1 in 100 male veterans in the Veterans Administration health care system report experiencing military sexual trauma, according to the VA.
Despite these statistics, the Wisconsin Guard states through federally mandated reports that it received no harassment complaints in fiscal year 2018. In a 2017 federal report, Wisconsin's Fort McCoy in Monroe County, where both the Guard and Army train, was the only Army installation in the world that said it received zero reports of sexual assault from fiscal years 2013 to 2016.
The Wisconsin National Guard follows due process for both victims and alleged perpetrators without favoring one or the other, said David Dziobkowski, the Guard's legal counsel, adding that doing so is the foundation of justice.  
"Everyone is looking for justice, right? While the allegations are credible, the process is going to come to a conclusion the victim may not be satisfied (with), the perpetrator may not be satisfied (with)," Dziobkowski said at a media roundtable held by the Guard last month. "The adherence to the process is very important. We do take the victim's interests into account every step of the way.  
"There is no taking sides. We just follow the process and where the evidence leads to, we take the appropriate course of action. Now, could there be improvements? I am sure there could be," he said.
Often if a victim is not happy with the outcome of an investigation, it means that the process was not communicated effectively — not that the Guard failed to follow protocol, said Brania.
"If things are not communicated in the right way or the right time, perception is reality and there could be a perception that a different decision was made or a process wasn't followed," he said.  
"Oftentimes, unfortunately in this field… these cases don't often end well," he said. "They are very under-prosecuted (by military authorities and) there are a number of reasons for that. So if someone didn't like an outcome, that's one thing, but if somebody is suggesting that a process wasn't followed, that from our experience, is a lack of communication."
 "We would never cover something up," said Jackie Halverson, the Guard's spokeswoman.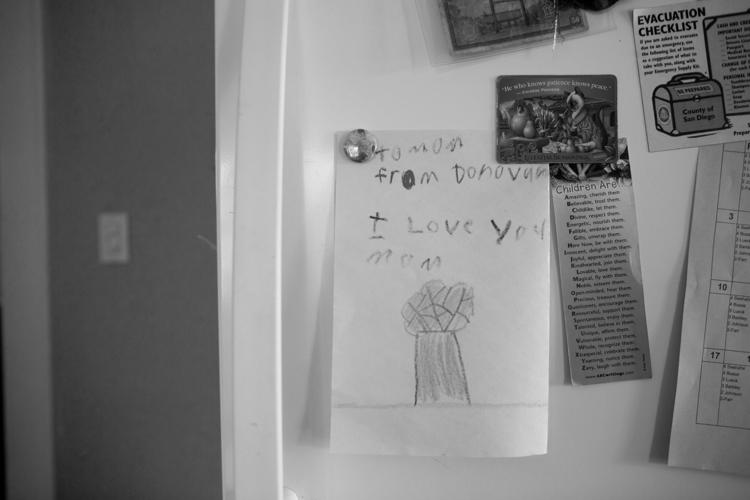 Inconsistent support
For Megan Plunkett, who says she was sexually assaulted by three different men while serving as an officer in the Wisconsin Army National Guard, the process for getting justice is fundamentally flawed and further traumatizes victims.
The VA, which reviewed her case with corroborating medical evidence from her therapists and independent psychiatrists, concluded that Plunkett has certifiable trauma and mental illness because of her time in the Guard.
But the Guard itself deemed her "untruthful" in its investigations of her complaints, quoting other soldiers who called her  a "snake," describing her as "mentally not stable" and citing "rumors she slept with other soldiers" as evidence that assaults did not occur. The findings came even though a separate Guard investigation revealed rampant sexual misconduct in one of her units.
The Guard's investigative processes and the way she has been treated by leaders there have further traumatized her and led to a decline in her mental health, Plunkett said.
"Investigations should not include irrelevant and aggressive language against the victim," she said. "The investigation should (include) two things: did sex occur and did the victim give positive consent?"
Col. Don Christensen agrees. He is the president of Protect Our Defenders — a national nonprofit "dedicated to ending the epidemic of rape and sexual assault in the military" — and he gives legal assistance to veterans who have been sexually assaulted.
He said those statements in the Guard's investigations of Plunkett's complaints show "so much about the lack of experience of these investigators, that they gave much stock to co-workers ready to attack the victim."
Nationwide, the National Guard holds few courts martial — military trials — for sexual offenses compared to active duty branches, Christensen said. In Wisconsin, the number is two. One is ongoing and the other concluded in 2016.
Christensen also said that "nobody is really qualified in the Guard to be dealing with these issues," adding that "it is probably the least qualified institution in the United States to hold people criminally liable" because of the lack of specialized training and experience in its ranks and because of its part-time work structure.  
Plunkett said once the legal process starts, medical and legal support for victims is inconsistent. She only realized she could apply for VA benefits for mental health from military sexual trauma after a soldier she supervised told her. No one at the National Guard or the Green Bay Vet Center where she sought help told her she could be eligible despite never being on active duty.
As she navigated the investigation and claims processes, consistent care — from therapists, attorneys and the VA — was difficult. Her experiences with the VA in Green Bay and Milwaukee have been mixed, she said. Unless she tells them she is suicidal, it takes about a month to see a therapist for her post-traumatic stress disorder.
Waits were common on the legal side as well.
Every soldier in the National Guard who alleges sexual assault and requests an investigation (known as an unrestricted report in the Guard) is appointed a "special victims counsel" or SVC, an advocate to help her navigate the military investigative process.
National Guard soldiers rotate jobs frequently, though, holding positions for about two years before moving on. That system makes it difficult for those who experience sexual assault to maintain consistent care and representation.
Plunkett has gone through three special victims counsels and three Guard-appointed attorneys throughout her time in the service. She said the inconsistency has been exhausting and frustrating, requiring her to advocate for herself and re-educate the people who are supposed to help her.
It took the Guard three months to assign Plunkett a special victims counsel after she requested an investigation into the alleged assaults against her.  
"I could hardly ever get a hold of my SVC or my TDS (trial defense services attorney). I couldn't get a hold of them. They were too busy, their caseloads were too big," she said. "It's not just the rapes, but the responses from those who are supposed to protect and help me. How they're not available, they're not giving me information, not giving me information about resources that I need."
That dynamic is unfortunately the norm, said Protect Our Defenders' Christensen. Defense counsel rotate about every two years and special victims counsel rotate about one to three years in the Guard. Once an attorney gets a case, it could be a year before anything happens with it, he said.
The average sexual assault case takes about 500 days from report to action, he said, adding that: "It's very likely the SVC you start with is not the SVC you end up with at the end. It's not good. It's not good at all."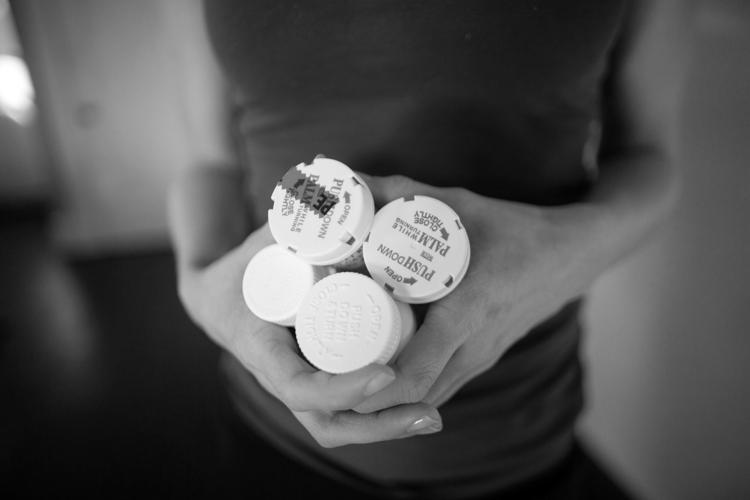 Mental health issues
The mental toll of the past seven years has been massive, Plunkett said.
"I dissociate and forget," she writes in one of her cognitive memory journals which are undated but span 2015 through 2017. "I black out and can't recall where I've been or what I've done. I can't recall simple facts… I am not who I was."
She is on several types of medicine for anxiety and depression, and it is a struggle for her to work full-time. She has been accepted to a competitive medical sonography program at Northeast Wisconsin Technical College that starts in the fall but she is not sure she is going to pursue it.
She has had a range of reactions. After the first alleged assaults in the Guard, she shaved her head and started dating women, which was out of character for her. According to her therapist notes and VA records, she attempted suicide on June 24, 2018, by taking pills and drinking. She was taken to the emergency room and held at the Brown County Community Treatment Center for three days.
In the months leading up to that attempt, Plunkett's therapist repeatedly noted that they worked on "processing feelings of anger, betrayal and disgust towards Army for sexual trauma investigation," according to records of her charts.  
Since her suicide attempt, functioning like a "normal adult," as Plunkett puts it, continues to be a struggle.  
"I try not to have alcohol in the house because if I do I'll drink too much," she said. "I have trouble sleeping. I have panic attacks. I have nightmares. I have nightmares of men with their penis in my vagina, men I don't want there," she said. "I have issues with my boyfriend trying to be intimate."
In one entry in her journal, she asked: "At what point does a sexual assault based on power and control become consensual?"
Her counselor at the Green Bay Vet Center repeatedly noted that the ongoing investigations were a source of anxiety and cited them numerous times in her notes from 2015 through 2018, along with having to train with her alleged assailants.
"Since our last session she attended drill weekend and has been coping with seeing the man who sexually assaulted her," Plunkett's therapist wrote on Oct. 28, 2015. "This was the first time she had to see him since the incident."
 Plunkett's friends, boyfriend and mother said she is not who she was before she entered the National Guard.
 "Megan is one of the strongest, most self-confident people I have ever known, or at least she was up until this point," said her mother, Kristen Brankin, who lives in Manitowoc. She said Plunkett told her about the assaults, though not at first. "There has been a huge breakdown in the self-confidence. I see almost a constant uneasiness about her own security, even within her home."
Tara Matthews was Plunkett's roommate in Madison during her early days in the Guard, and the two have remained friends. When they lived together Plunkett was full of energy, worked two jobs full-time and went to school, Matthews said.
"I've definitely seen her decline and I think she's experienced a lot of depression related to this," Matthews said. "I've seen her be Wonder Woman and now I've also seen her spirit be crushed a bit."
Her boyfriend, Aaron, who requested that the Cap Times not use his last name, said on some days she is OK, but on others, she won't get out of bed.
 "There are days when something will trigger it and she'll think about it and whatever it is, I can definitely see a difference in the mood," he said.
 As Plunkett struggles with the aftermath of her time in the Guard, she wants to see its system of justice changed. It inherently disadvantages victims, she said.
 "The system is broken," Plunkett wrote in one of her journals. "The system is set up so that a woman is required to allow for unwanted sexual advances in order to receive basic, fundamental necessities in order to perform her job function."
 "Victims of sexual harassment or sexual assault retaliation, rape, they should have more resources and the resources that are available should be more readily available," she said. "They should have better protection, they should be protected from retaliation and the rape that I've been through."