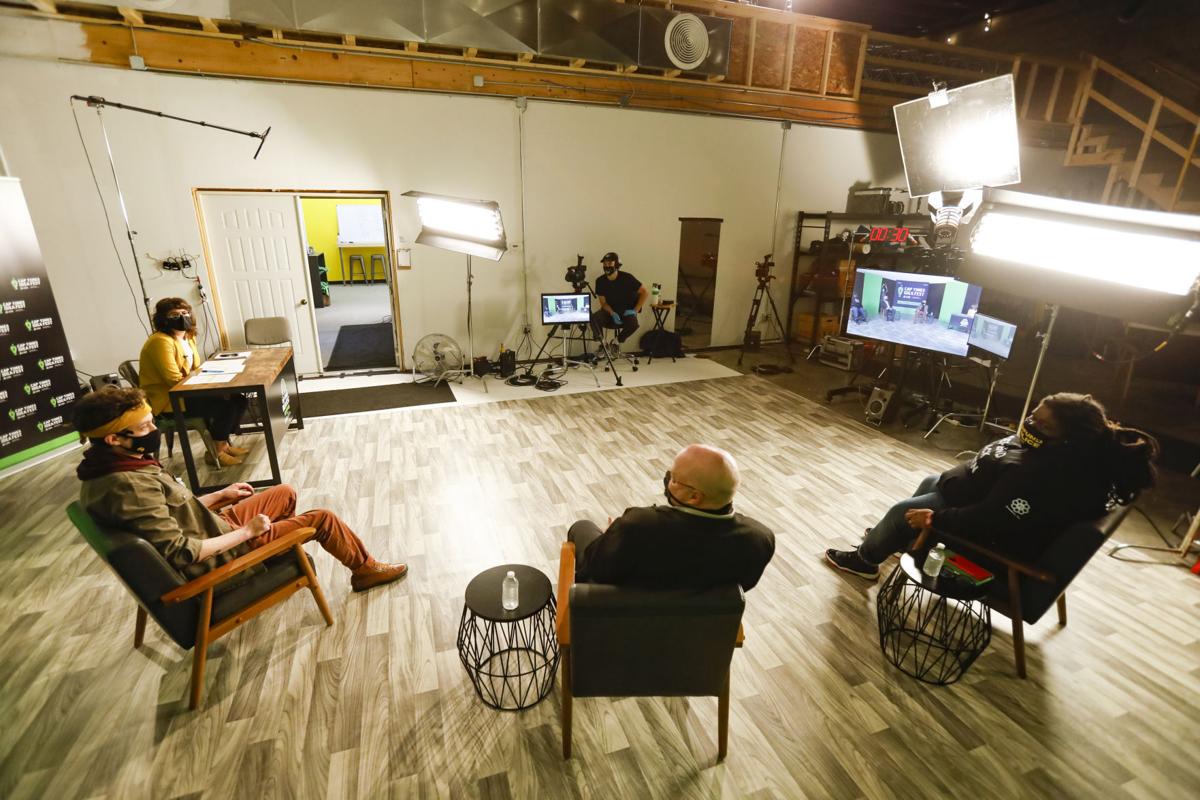 Throughout the year, the Cap Times hosts a wide variety of events. Some explore interesting and important local topics while others are aimed at building deeper connections with members.
Our largest event is Cap Times Idea Fest, which has taken place each September since 2017 on the University of Wisconsin-Madison campus, but which was virtual in 2020. It brings together nearly 100 speakers for several dozen sessions on topics ranging from politics to business, culture and science.
We regularly host public discussions called Cap Times Talks or occasionally live recordings of our podcasts. Topics covered range from a discussion about gentrification to candidate forums to a talk with members of the cast of "Hamilton."
Recent Cap Times Talks to catch up on:
We also host occasional events for Cap Times members. These events are live only for members (who can also ask questions), but we will post the video online after for the public. To find out more about how membership benefits us and you, visit here.
Recent members-only events to catch up on:
Cooking with the Cap Times
We launched this monthly video series in February 2021. Hosted by food editor Lindsay Christians, each event features a different chef who provides a live cooking demonstration and conversation. Registration is free, and all who register receive the recipe in advance to cook along with the chef if they would like. Registrants are also subscribed to our weekly Madison Life newsletter, but can unsubscribe at any time.
"I wanted to start the series because we're all cooking from home a lot more, and because restaurants have been through an unprecedented year of struggle with COVID-19 dining restrictions," Christians said. "I follow so many talented, hard-working, creative cooks in this city, and I'm constantly inspired by them. If there's a way we can give them a signal boost and serve readers' interest in expanding their own culinary skills, this seems like a win-win."
Recent Cooking with the Cap Times events you can catch up on:
Musicians are among those whose livelihoods have been hit hardest by the pandemic, so we are excited to announce Cap Times Live, a virtual concert series featuring Madison-based artists at the High Noon Saloon.
We see this series as a way to introduce some local musicians to new fans and to give them a platform during a time when in-person performances are still difficult or impossible due to COVID-19. Thanks to our presenting sponsor, Monona Bank, we are not only able to pay the artists to play, but we can also highlight ways Madison can support them via virtual tip jars and other platforms.
Read more about this music series here.
Watch the inaugural Cap Times Live with Natty Nation here.