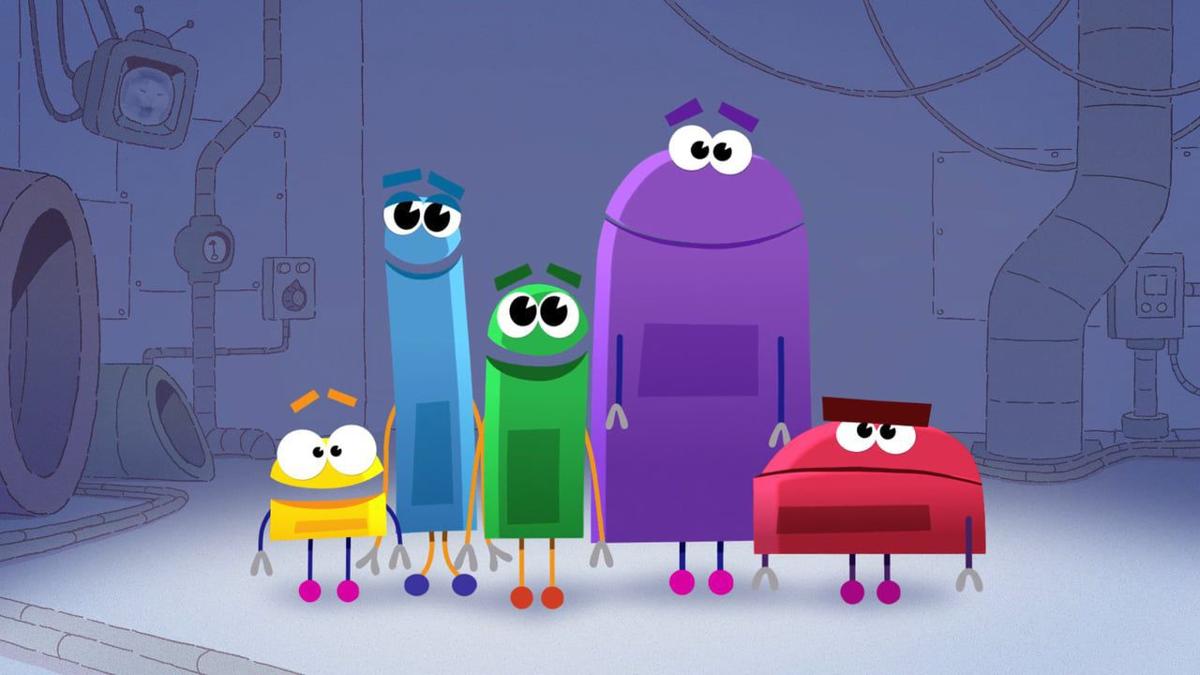 Every once in a while, animator Nate Theis closes the door to his west side home studio. He makes sure nobody can hear him.
Then he giggles like a maniac.
Theis is an animator for the hit Netflix kids' show "Ask the Storybots," which was nominated for six Daytime Emmy Awards. (It won one for Best Interactive Enhancement.) In addition to animating the adorable little characters on the show and being involved in writing their dialogue, Theis records the voices of Hub and Bub, two little creatures who pop into the show every now and then and chuckle relentlessly, "Beavis and Butt-Head"-style.
Theis fell into the voice acting part of the job by accident. As part of creating the animated storyboards for each episode, he records a temporary "scratch" track of dialogue. The producers usually re-record the dialogue using professional voice actors. But they liked Theis' "huh-huh-huhs" so much they kept it.
"The great part for me is that I can just do it in my office at home," Theis said. "I'm kind of shy. You need to be totally uninhibited, so I just close the door to my office and pretend that nobody is ever going to hear it."
For Theis, working on "Storybots" has been the fulfillment of a lifelong dream that began when he was a kid growing up in Middleton. His high school art teacher urged him to attend the Savannah College of Art and Design, where he majored in both 2D animation and film/video.
He used both of those degrees when he returned to Madison for a job at Planet Propaganda. He worked on ads for clients such as the Wisconsin Film Festival and Duluth Trading Company, but it was a series of animated spots he made for Jimmy John's Subs that reminded him how much he loved animation. He built a website with his portfolio and went freelance in 2011.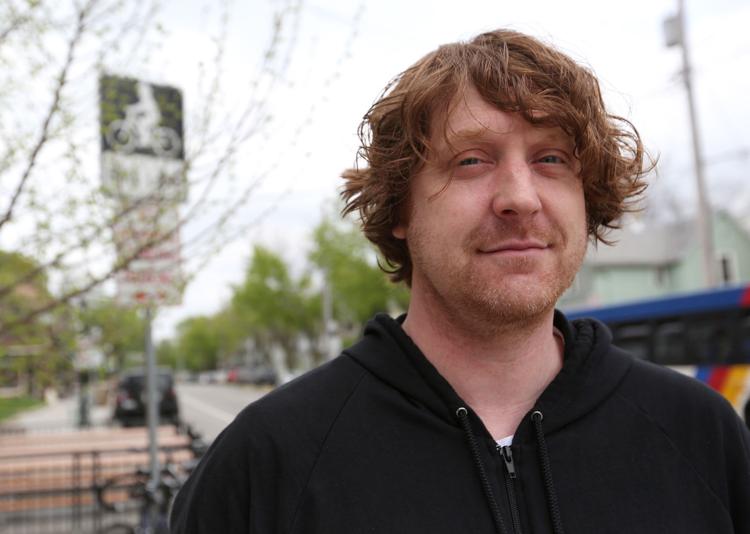 His work caught the attention of Evan and Gregg Spiridellis, the foundation of the digital animation studio JibJab. Best known for viral videos, especially one in 2004 of George W. Bush and John Kerry singing "This Land is Your Land," JibJab branched into e-cards and Theis began designing e-cards for them.
When the Spiridellis brothers decided to try producing an animated series, they asked Theis if he would like to be involved. He jumped at the chance, and the crew worked on a first season of "Ask the Storybots" before trying to find a home for it.
"We were working out the kinks as we went and were figuring it out," he said. "They did it themselves. They didn't pitch to Netflix until they had the first season done. I really admire that. They were like 'We're going to just do it and see what happens.'"
In the show, the five StoryBots answer questions from small kids, like "Why does night happen?" or "Where do French fries come from?" Using a mix of 2D and 3D animation, fun songs and special guests like Jay Leno and "Weird" Al Yankovic, each episode is a quest to come up with an answer that will satisfy a young viewer.
"The trick's always been teaching, but making it funny and entertaining," Theis said. "They really like it when parents can enjoy it as well so they can watch it with their kids."
Even though the Spiridellis are in California and Theis is in Wisconsin, they are able to collaborate easily while putting together an episode thanks to digital transfers and Skype. After they agree on a general concept for an episode, Theis said he makes a quick thumbnail guide to an episode, then more detailed animated storyboards and then an even more detailed, animated version featuring audio.
"They give you so much freedom," he said. "They trust me. They really give a lot of freedom to add gags. Sometimes I think I add too many gags and then they have to pull them back."
Theis said he hasn't heard yet whether Netflix will want a Season 2 of "Ask the Storybots," and the streaming service doesn't release specific ratings, even to the creators of its shows. But the network says "Storybots" is one of Netflix's most "bingeable" kids' shows, and all the awards attention will only help.
"It's been awesome," Theis said. "I loved working at Planet, but moving into the entertainment industry, I've just really enjoyed it."
Stay tuned in
Get the latest information on hit TV shows and more with our weekly newsletter!