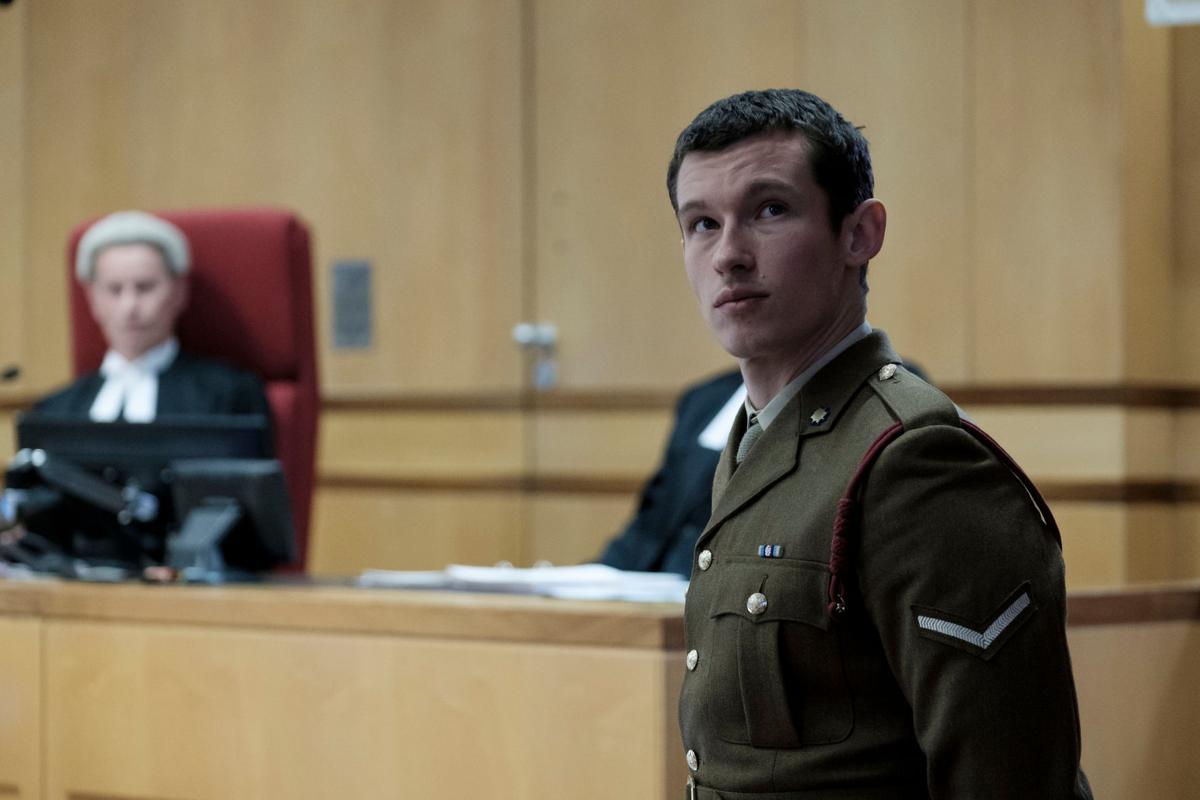 I signed up for NBC's new streaming service, Peacock, expecting to get access to a treasure trove of the network's content. Why else would I pay for a network I could still theoretically get for free on my rabbit ears? That meant full seasons of "Manimal," right, about the man who could turn into an animal? "Bionic Woman," "Kolchak: The Night Stalker," even "Bonanza," right?
Nope, none of those, although there are some classic TV series represented, including hundreds of episodes of "Alfred Hitchcock Presents" and all 10 seasons of "Columbo." But, in general, Peacock seems designed as a way for NBC to claw back all of its shows that were already doing so well for Netflix and other streaming services, such as "30 Rock" and "Friends," under its own tent.
That leaves a lot of other series missing. I was particularly bummed that classic late-night shows are so poorly represented. There are a few best-of episodes of "The Tonight Show With Johnny Carson," but no "Late Night" (with David Letterman or Conan O'Brien) and only the last five years of "Saturday Night Live." A friend on Facebook noted that it was particularly disappointing not to see any old episodes of "Later," Bob Costas' underrated deep-dive interview show. Do some digging in the vaults, NBC!
But Peacock does offer options — you can watch it for free if you're willing to watch ads and only see some of the content, or pay $4.99/month to watch everything on the site with ads, or $9.99/month to watch everything on the site ad-free. 
Peacock also has a few original shows that it debuted at launch. The most promising one to me was the conspiracy thriller "The Capture," a BBC show that seems like it would be a better fit on Acorn or Britbox, but is still an intriguing watch.
Callum Turner plays Shaun Emery, a former British soldier accused of executing a prisoner while he was serving in Afghanistan. The killing is recorded on a fellow soldier's bodycam, which would presumably confirm Emery's guilt. But his defense attorney points out a flaw in the recording technology that exonerates him.
The unreliable nature of seeming infallible video in the age of digital manipulation and "deepfakes" ends up being a major theme of "The Capture." The night after Emery is acquitted, his defense attorney goes missing, and the police find CCTV footage of Emery accosting her on the street and dragging her away. Only that never happened, Emery insists.
"The Capture" reminded me of "Homeland" and Netflix's "The Bodyguard" in presenting a hero whose motives may be more sinister than they first seem. The series is only six episodes, and if a little fevered and implausible at times, is well worth watching.
"Intelligence" is sort of the comic flip side of "The Capture." It's a workplace comedy set at a British cybersecurity facility, where the low-key analysts are rocked by the arrival of a brash American NSA officer, played by David Schwimmer of "Friends." Written by Nick Mohammed (who also plays a nerdy analyst named Joseph), "Intelligence" is gloriously silly at times, and I laughed out loud at a few gags, such as an extended bit involving a security door.
But Schwimmer isn't quite right playing a Type-A government superagent, and aside from a few f-bombs, the show doesn't seem much different than the average NBC sitcom.
So while "The Capture" is great, and there are some promising other new shows coming later this year (including a new "Battlestar Galactica"), I think it's the library of older shows that will make Peacock most valuable to a subscriber. Time to boot up some "Columbo."
Also on streaming: There have been a few swings taken at reviving The Muppets, some successful (I really liked that 2011 Muppet movie with Jason Segel and Amy Adams) and some not (the short-lived mockumentary series on ABC). Disney Plus takes another try with "Muppets Now," premiering Friday, which attempts to brings the chaotic energy of "The Muppet Show" into the age of YouTube and TikTok. While that description makes it sound a lot like a desperate grab at seeming cool, like if Poochie from "The Simpsons" got his own show, I will give it a shot.
Stay tuned in
Get the latest information on hit TV shows and more with our weekly newsletter!