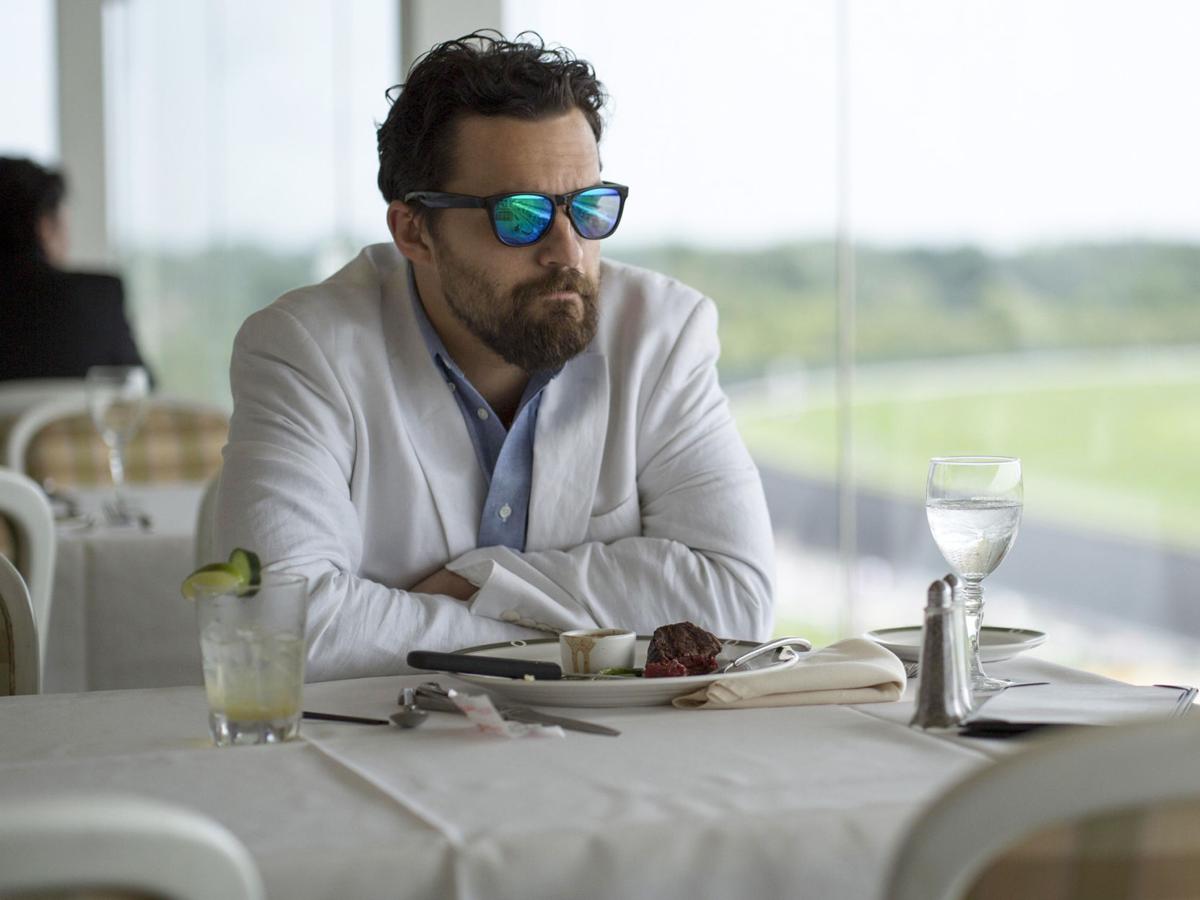 What must it be like to spend thousands of dollars to go to the Sundance Film Festival, only to see one of its top movies premiere on Netflix a few weeks later?
Or wait in long lines at the South by Southwest Film Festival in Austin, and find one of the festival's top films on Netflix shortly after returning?
At least in Austin you can get great breakfast tacos. For the rest of us, the gap between top film festivals and the laptop is collapsing as Netflix and Amazon Prime buy up movies there and make them available, sometimes really fast.
A year ago, Netflix movies were confined to new Adam Sandler cinematic treasures like "The Ridiculous Six," but now it seems every Friday brings a great new indie film to streaming audiences.
Seeing your new movie premiere on Netflix must be a mixed bag for a filmmaker. On the one hand, it can be hard to find a new movie among the ocean of content on the streaming site (although Netflix does a good job pushing its own content in its algorithms and on its homepage.) On the other hand, everybody's on Netflix, so it almost certainly means more eyeballs on your movie than if it was playing in an art house.
Take, for example, the movies of independent filmmaker Joe Swanberg. Swanberg is a highly productive filmmaker who makes scruffy, improvisation-friendly comedy-dramas that tend to attract great casts. But look at what happened to his last few films in Madison: the sparkling "Drinking Buddies" played once at the UW-Cinematheque, while "Happy Christmas" and "Digging For Fire" played in big cities but never made it to local screens.
Is it any wonder that Swanberg would want to throw in with Netflix? He made the terrific anthology series "Easy," which premiered last fall, and now he is releasing his first original Netflix movie, "Win it All," on Friday, which was at SXSW last month.
"Win It All" is a lot like every other Joe Swanberg movie, a shaggy comedy set in Chicago. It even stars Jake Johnson, who starred in "Drinking Buddies" and "Digging for Fire."
In "Win It All," Johnson plays a loser named Eddie who's addicted to gambling. Or, honestly, he's addicted to losing, since he often leaves the poker table empty-handed. His Gamblers Anonymous sponsor (Keegan-Michael Key) and his upstanding brother (Joe Lo Trugio) are both through with him.
Eddie knows some seedy characters, including a gangster about to go to prison, who asks Eddie to hold a duffel bag for him while he's inside. Of course, Eddie can't resist looking inside the bag, and finds some strange weapons and about $20,000 in cash.
That's bad news for a gambler, and Eddie promptly takes the cash to the tables and the horse track, where he loses almost all of it. Desperate to get it back, Eddie does the one thing he thought he'd never do — he goes straight, taking a job working for his brother's landscaping company.
The big twist of the otherwise familiar "Win It All" is that Eddie the reprobate finds he actually likes working a regular job and leading a normal life. He even starts a sweet relationship with a nurse (Aislinn Derbez) that's different than his usual boozy hookups.
When the gangster gets out of jail early and comes looking for his money, the stakes are higher now. He has something to lose in his life, and the film builds to an entertaining climax where Eddie goes into a high-money poker game to win back the $20,000.
"Win It All" is an agreeable little gambling film in the vein of "Mississippi Grind" or "Rounders," but with an emphasis on characters rather than plot. Johnson makes for an appealing screw-up, so that when he finally gets his life together we root for him to hang onto it. If Netflix's business model allows Swanberg the freedom to keep making charming, low-key comedies like this (along with future seasons of "Easy," please) I'm all for it.
Also on streaming: Speaking of streaming services working with indie filmmakers, Amazon Prime scored a major coup last week when it announced that "Moonlight" director Barry Jenkins would work with author Colson Whitehead to adapt his acclaimed novel "The Underground Railroad" into a miniseries. Can't wait.
Netflix also premiered a new three-part documentary series last weekend, "Five Came Back," that should be heaven for classic film fans. Based on Mark Harris' books, the series looks at how Hollywood directors covered World War II, from actually shooting footage during the war for government films to making films like "The Best Years of Our Lives." Steven Spielberg, Francis Ford Coppola and Paul Greengrass are among the directors interviewed in the series.