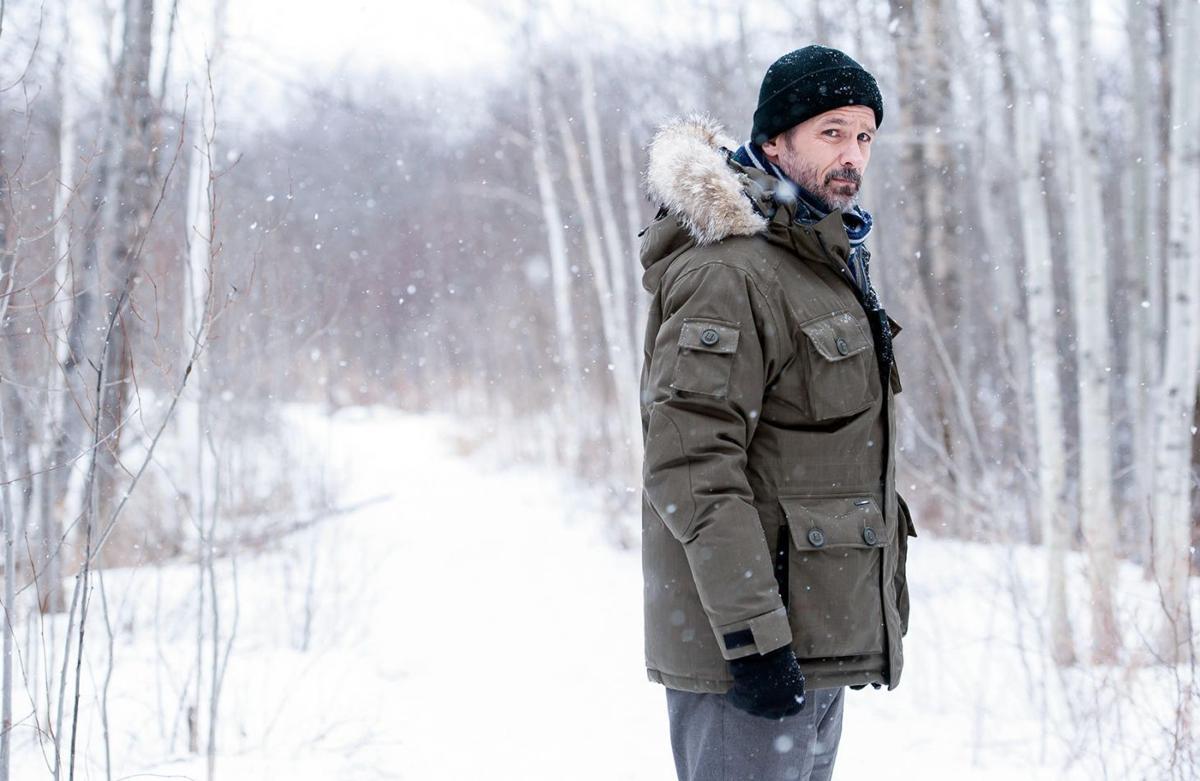 Britain has "Broadchurch." Ireland has "The Fall." America has "True Detective." 
And now Canada has "Cardinal."
A certain kind of crime drama has become popular on television in recent years, one that takes an entire season (or even the length of a series) to delve into one case. They're perfect for the binge-watching generation, who don't have to wait each week for a new episode but can watch as many or as few episodes as they want at one sitting.
But these popular shows have something else in common. In delving into their mysteries, they reveal the character of the place in which they are set. One can't imagine the swaggering "True Detective" taking place anywhere other than California, or the sorrowful, twisted "The Fall" set anywhere but rainy, repressed Dublin.
So it is with "Cardinal," a new six-part series that premieres on Hulu on Friday. The series is Canadian to its chilled bones, set in the frigid northern Ontario town of Sudbury, where people speak in low, polite tones and clutch their coats closer to keep out the wind. 
Based on the novels of Canadian mystery writer Giles Blunt, the series focuses on John Cardinal (Billy Campbell), a brilliant detective who has returned to sleepy Sudbury after spending years solving crimes in the bigger, more cosmopolitan Toronto. An old case from Cardinal's Sudbury days has resurfaced years later — the frozen body of a 13-year-old girl who disappeared years ago. Everybody else thought she had run away. But Cardinal alone thought she'd been abducted.
Proven right, Cardinal is brought back in to investigate the murder, and "Cardinal" patiently follows his steps. Campbell is actually an American-born actor who relocated to Canada (reversing the usual Canada-to-Hollywood migration that Canadian actors make), but he convincingly plays a local. And, while the brilliant detective character is often portrayed as aloof and arrogant (see Benedict Cumberbatch in "Sherlock"), Campbell plays him as empathetic and kind. He is Canadian after all.
But the twist in "Cardinal" is that Cardinal may not be so nice. His partner assigned to the case, a French-Canadian Lise Delorme (Karine Vanasse), is also working for internal affairs, and looking into whether Cardinal is taking bribes from a local drug dealer.
"Cardinal" is engrossing and deliberately paced, and as a native Canadian and now Wisconsinite, I've seldom seen the impenetrable white of a Canadian winter portrayed on screen as well as it is here. So, even though it's the dog days of summer, wrap up in a blanket and get pulled into this chilling mystery series.
Also on streaming: When you're done with murder in Canada, head to Scotland with the Acorn.TV original series "Loch Ness," premiering Monday. The only monster in this one is a serial killer plaguing the famous town, with Laura Fraser playing the determined detective on his tail. It's doubtful that Nessie herself makes a cameo, but we can hope.
Horror fans likely know about "Shudder," AMC's streaming service devoted to horror movies and thrillers. The site has an impressive list of horror movies that include indie, classic and foreign chillers. This week, the site launched its first original series, "Primal Screen."
Hosted by filmmaker Rodney Ascher, who brought his documentary on obsessive fans of "The Shining," "Room 237," to the Wisconsin Film Festival several years ago, Ascher explores the pop culture moments from classic horror movies that indelibly scarred young viewers. (The elevators full of blood in "The Shining" did it for me.)