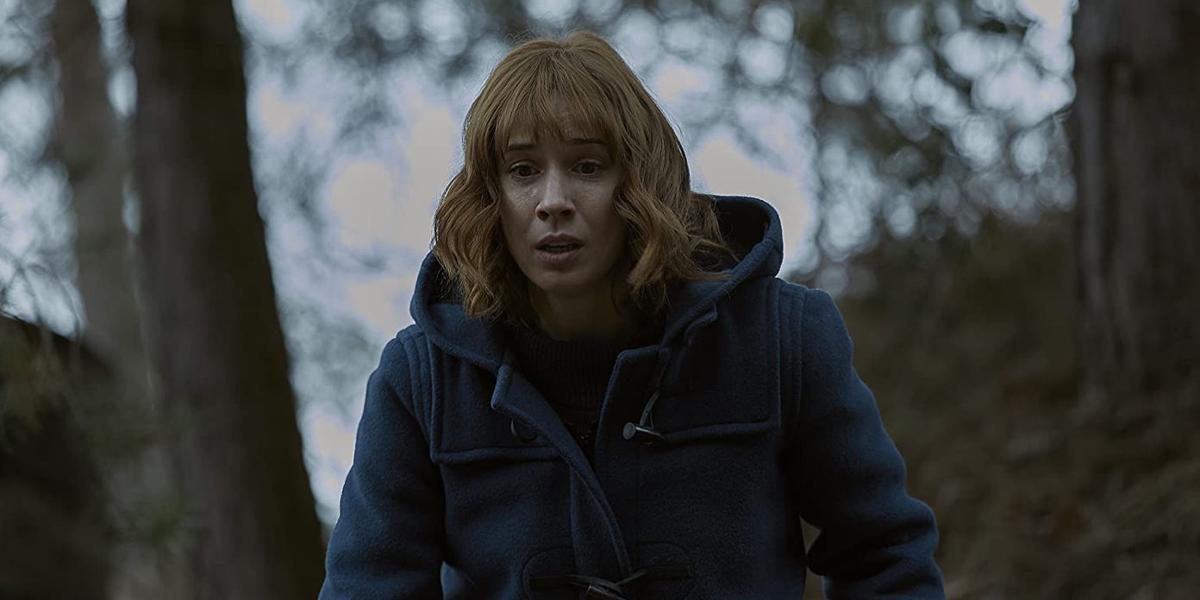 The Czech thriller series "The Sleepers," which premiered its first season last week on HBO Go and HBO Now, has a pretty good joke during its opening credits. As we see all the characters in the show, they all have something in common — they're all fast asleep.
But "Sleepers," an HBO Europe production that just now is coming stateside, is about a moment in the history of the Czech Republic when the country was wide awake. The year is 1989, and the country is in the throes of the non-violent "Velvet Revolution" that has displaced Communist Party rule of the country.
Only, things aren't that simple. The government officials and secret police officers are still around, and are uneasy about their past crimes being uncovered by the people. "They're still afraid of us," one former Communist official says in the first episode. "But what they don't know is, we're afraid of them."
Into this uneasy moment arrives a couple, a talented violinist named Marie (Tatiana Pauhofova) and her husband, a dissident professor named Viktor (Martin Marsicka). In 1977, the couple escaped Communist Czechoslovakia and settled in England. Now that the Iron Curtain has fallen, they return to their homeland to reconnect with the friends and family left behind.
Walking the streets of Prague, the couple is injured in a mysterious hit-and-run accident. When Marie wakes up in the hospital, Viktor has disappeared. She starts to investigate his disappearance, and find that Viktor may not have been who he seemed when she fell in love with him 12 years earlier.
"The Sleepers" has the low-key tension of a John Le Carre novel, as Marie must navigate the competing interests of several spy organizations to uncover the truth about Viktor. This is no sleek spy thriller like "Killing Eve," but a grungy, atmospheric drama, the bad guys wearing shapeless sweaters and cheap tan raincoats. Espionage has never been less glamorous.
Also on streaming: It's a big week for HBO, which finally launches its streaming site HBO MAX on Wednesday. (If you're wondering how HBO MAX, HBO GO, HBO NOW and regular old HBO overlap, join the club.)
One thing I do know is that HBO MAX will have a bunch of exclusive content, including new shows like the Anna Kendrick romantic comedy series "Love Life," the documentary "On the Record" about the sexual assault allegations against hip-hop icon Russell Simmons, and even a new show starring Elmo.
The Amazon Prime series "Homecoming" doesn't have Julia Roberts returning to Season 2, which launched Friday. But in her place is musician/actress Janelle Monae, playing a mysterious woman trying to piece together her past. Where this new series does and doesn't connect to the first will be interesting to see.
What if "Queen & Slim" were a comedy? It might be "The Lovebirds," the new action comedy starring Kumail Nanjiani and Issa Rae that premiered Friday on Netflix after its planned theatrical release was scrubbed because of COVID-19. Nanjiani and Rae play a couple whose "date night" is livened up when they witness a murder and have to go on the lam. The film is directed by Michael Showalter, who previously directed Nanjiani in the excellent "The Big Sick."
Stay tuned in
Get the latest information on hit TV shows and more with our weekly newsletter!